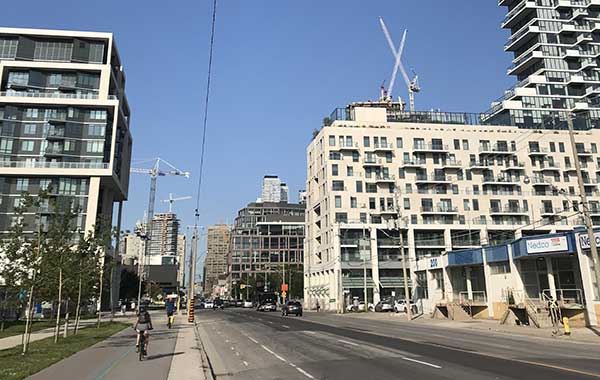 By Shaun Hildebrand
Urbanation Inc.
Urbanation recently released second quarter statistics for the GTA condominium and rental markets, showing a large shift in activity underway in the region's more affordable areas.
New condominium apartment sales in the GTA totaled 8,902 units in Q2-2019, surging 77 per cent year-over-year, as 10,848 units were launched for pre-sale during the quarter. Sales reached their second highest Q2 level on record following a muted first quarter of activity, placing total first half sales of 11,967 units above the 10-year average of 11,205 units and putting the GTA market on track to reach 20,000 sales in 2019. While activity for new condos has remained supported by strong fundamentals, including a return to record-low borrowing costs, record-high population inflows, a healthy job market and tight conditions in the resale market, a key factor in the latest quarter was a huge increase in demand for relatively low-cost projects.
Transit access key
Projects launched during the second quarter of 2019 averaged an opening price of $920 psf, with projects launching at less than $900 psf achieving an average absorption rate of 65 per cent, compared to 54 per cent for projects that launched at over $900 psf. The strongest segment of the market was for well-located projects in the outer 416 and 905 municipalities, many of which were transit-accessible, which launched for between $800 and $900 psf, selling an average of 69 per cent of their units, with six of 13 projects achieving more than 90 per cent absorption. In fact, projects launching for $800 to $900 psf represented almost half (46 per cent) of sales in second quarter new openings. For projects launching between $900 and $1,000 psf, absorption fell to an average of 58 per cent, declining further to the 50 per cent level for projects that opened for more than $1,000 psf, which included four of seven projects selling less than 50 per cent of their units.

New average price high
As the GTA condominium market reached a new milestone during Q2-2019, with prices for available units averaging $1,000 psf for the first time, projects priced below this threshold have attracted a wave of attention as buyers seek out "value sites." The market is poised to continue with this trend, as prices in the core remain significantly elevated relative to the rest of the GTA, with unsold units in Toronto averaging $1,291 psf.
The results for Q2 revealed that new condominium sales in Toronto fell 12 per cent year-over-year to 1,682 units — the lowest second quarter total for the market area since 2009, and equal to a low of only 19 per cent of GTA sales. On the other hand, sales in the outer 416 (Scarborough, Etobicoke and North York) doubled from a year ago to 2,093 units and 905 region sales increased nearly 150 per cent to 5,127 units, representing a record 58 per cent of GTA sales. At an average of $740 psf, available units in the 905 were priced at a 43 per cent discount to projects in the core – a record differential.
Rental rates pause
In the rental market, rent appreciation is also diverging across regions of the GTA, as demand grows quickly for more affordable units. In Toronto, condominium rents in the second quarter grew at a below average pace of 6.1 per cent to reach $3.82 psf. On an average monthly rent basis, Toronto has seemingly reached some resistance, as annual growth decelerated sharply to 3.8 per cent in Q2 (from a 12.8 per cent pace a year ago) to reach $2,584. Rent growth was above average in the outer 416 municipalities as rents remained comparatively more affordable at $3.08 psf ($2,294), while the strongest rate of rent increase was found in the suburban 905 region at 12.5 per cent, which offered the lowest rents in GTA averaging $2.81 psf ($2,182).
This widespread change in momentum underway in GTA condo market is showing a very clear theme for 2019: Affordability is the number one driver.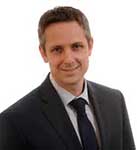 Shaun Hildebrand is Senior Vice-President at Urbanation Inc. urbanation.ca