By Natasha Rombough,
CHBA's Director, Marketing and Communications
Renovating high-rises is a niche specialty that's in demand in urban areas. Canadians are at home more than ever and looking to maximize every square foot of their living space – especially if that space is small. We asked two RenoMark™ renovators to weigh in on the realities of renovating high-rise buildings. Though they renovate in different markets (Samuel Lapidus is in Toronto and Meysam Pourkaram is in Vancouver), both professionals' insights were very similar.
Meysam Pourkaram,
Founder and Project Manager,
Enzo Design Build – Vancouver, BC

Samuel Lapidus,
Owner and President,
Keystone Ridge Development – Toronto, ON
Permission goes beyond permits
For high-rise renovations, you need condo/strata board approval before starting any renovation. "We're not just working with the client, but with the neighbours and the strata managers," says Pourkaram, who adds that building managers are not necessarily experienced in construction and may come up with odd requirements. "It's important to communicate well with them. Also, if there is a conflict between strata rules and city requirements, it's best if the construction details are explained to them thoroughly." Lapidus also stresses the importance of realizing that you're working within a high-density community with unique obligations: "You need to be a friendly neighbour. And you have to be able to respond 24/7 to a property manager."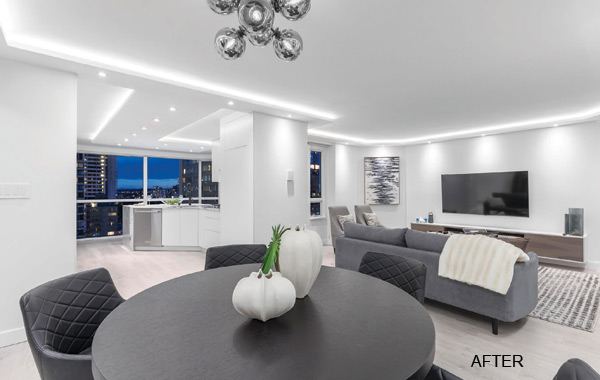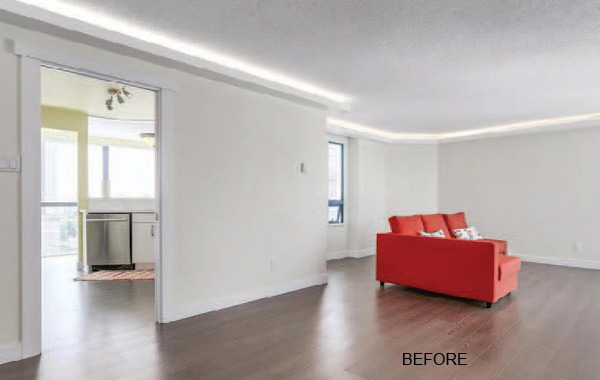 Tight spaces, restricted access
Whether it's getting oversized materials into elevators or finding parking for trades on downtown streets, space is a huge consideration when renovating high-rises. "Make sure your trades have small vehicles that fit in parking garages," advises Lapidus – a small tip that has a huge impact. Time restrictions on working hours (normally limited to weekdays between 9-5, or even 10-4) require careful planning and can extend construction timelines beyond a similar renovation for a single-family home. "Talk to clients and the strata [condo board] at the beginning," advises Pourkaram. "Discuss trades' parking, visitor parking, how much notice is needed for booking the elevator, and the size of elevator."
Marketing strategies
Many clients value their privacy, so getting permission to use images or testimonials from their home for marketing is a challenge. Both Lapidus and Pourkaram say that much of their business comes from word-of-mouth referrals. "We started with a bit of marketing on Google AdWords but we were lucky to get a lot of projects through words of mouth from our clients and now some also come through the designers and trades that we work with," says Pourkaram. A professional-looking website that adds legitimacy to your business and makes you easily found on internet searches is also crucial, but don't expect immediate results: "It took a solid year to make sure my company was showing up on the first page of Google," says Lapidus, whose company redid their website for search engine optimization (SEO) by including important metadata and popular search terms that their ideal clients would use.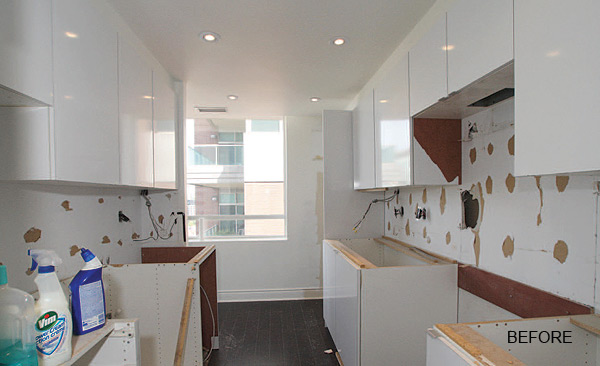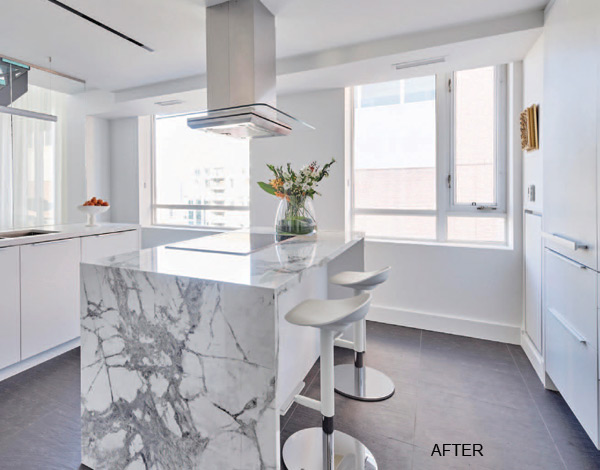 The future is bright
Both RenoMark renovators see a lot of work available in the future. "The more buildings that go up, the more suites there are to renovate. It's like home healthcare," says Lapidus, who has noticed that as units get smaller, homeowners want to renovate sooner to maximize storage and configure floor plans to suit their needs. Pourkaram is seeing an increase in demand since the pandemic. "In Vancouver the market is hot and things are expensive so people want to renovate rather than sell. The buildings are in good shape but the units are dated inside," he explains.
Advice for renovators looking to get into the high-rise market
High-rises adhere to a different building code, and Lapidus stresses that you must be familiar with it. "It means using different materials and installation techniques, protecting units from each other, etc." For his part, Pourkaram urges anyone to gain more experience before starting to work on strata. "There is a lot of liability on your shoulders," he explains. "Study the building, talk to real estate agents – they have a lot of information. Do your due diligence (read bylaws) before presenting any numbers. Set expectations for clients." And both renovators agree that being nice and starting out on the right foot goes a long way when the unexpected happens.
---