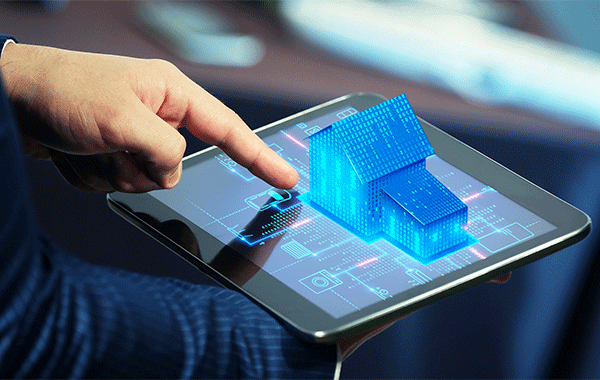 SPONSORED CONTENT
The pandemic has dramatically shifted the paradigm of the homebuying process. With sales centres closed, potential buyers now have to rely on other methods when researching and making their decision.
Architectural visualization studio, NEEZO Studios, contracted Leger Research (the largest Canadian-owned market research and analytics company in Canada) to conduct an in-depth 10-minute survey aimed at providing up-to-date research on homebuyer sentiment related to buying a pre-construction home. As a result, this survey gave homebuyers the opportunity to give their honest feedback regarding the digital tools available to them when it comes to envisioning and understanding how their new home will look before it is built.
Why conduct this survey, and why now?
When speaking to prospective new clients, Marvin Maalouf, founder of NEEZO Studios, sometimes encounters those who say:
"That's a cool piece of technology, but…"
or
"Neat sales software, but…"
or
"You produce extremely photorealistic 3D renderings and animations…but… my homebuyers don't care about all this digital/virtual stuff."
 "Turns out, homebuyers do care. Homebuyers today are time-starved, very tech-savvy, and before they even visit a pre-construction sales centre, they've already done their homework – digitally and virtually.
NEEZO Studios decided to be the very first in the architectural visualization industry to initiate a survey to dispel myths that homebuyers don't care about digital and virtual selling tools. This survey will be of value to demonstrate to builders and developers what their buyers want and need in today's pandemic times, and I strongly believe these sentiments will continue, even post-pandemic," says Maalouf.
 Three quarters (74 per cent) say they would appreciate the option to visit new homes and condos sales centres virtually and almost half (49 per cent) say a virtual visit would be convenient.
Homebuyers are engaging with builders when the sales offices are not even open for business, preferring to explore the project virtually (online,on their schedule):

46 per cent are studying the builder's website from 7 to 9 pm and
18 per cent are reviewing the builder's site between 9 pm and 9 am.

Some of the most appealing features of a virtual visit include: Exploring kitchen options with the click of a button (instead of looking at a sample board) (73 per cent) and being able to download a brochure and price list (73 per cent).
Over half say they would enjoy looking for a new home virtually (52 per cent) and many say they would consider a virtual consultation with a new home builder (63 per cent). The ability to virtually schedule a video appointment, phone call or a one-on-one meeting was appealing, as well (66 per cent).
The most important digital elements when visiting a sales centre are:Viewing floorplans in 2D (85 per cent), being able to digitally view the home on the lot (78 per cent), and the ability to judge the home's distance from amenities (75 per cent).
When asked what was of most importance, the vast majority of respondents indicated:
The builder's reputation (96 per cent)
The price of the home or condo (94 per cent)
The location of the community (93 per cent)
The ability to see standard/upgraded finishes (92 per cent)
Floorplan designs (91 per cent)
Floorplans with furniture placement (68 per cent) and
The projected move-in date (85 per cent)
There are many more results.
Methodology
The survey questions were created by NEEZO Studios. If you'd like to see additional questions added to future surveys, please feel free to reach out and let us know.
The online survey was executed by Leger and conducted among a database of magazine subscribers whose readers are homeowners and homebuyers in Toronto and the Greater Toronto Area. It was carried out and the data was collected between Nov. 12 and 23, 2020. The analysis of the survey was independently provided by Leger.
Future research studies
NEEZO Studios' research division is committed to conducting this survey on a regular basis. If you'd like to be added to the mailing list to receive this, future research findings or other newsletters, you can reach out via info@neezostudios.com.
About Leger
Leger is the largest Canadian-owned market research and analytics
company, with more than 600 employees in eight Canadian and U.S. offices. Leger has been working with prestigious clients since 1986. For more information, visit leger360.com.
About NEEZO Studios
NEEZO Studios is an award-winning true one-stop creative studio and architectural visualization firm specializing in:
Photo-realistic 3D renderings and creative animations
Architectural scale models
Real time interactive sales center software
2D/3D immersive interactive applications
Virtual reality
Augmented reality
Video content
Aerial/drone photography
Branding and design
And much more…
Based in Mississauga, Ont. in the GTA, NEEZO Studios has attained a
prominent clientele all over North America and even around the globe. Aside from collaborating with builders and developers in the real estate industry for close to two decades, NEEZO started a trend more than 10 years ago in the TV world, creating renderings and animations for The Property Brothers shows on HGTV (as well as other TV design shows), where they show furniture sliding, rolling and falling into place to convey the before and after inspiration for the reveals that the Property Brothers, Jonathan Scott and
Drew Scott, are working towards in each episode.
Through the latest innovations in 3D technology, paired with its storytelling and design aesthetic strengths, NEEZO Studios creates end-to-end digital solutions that have made a prominent impact in both the digital marketing and proptech industries.