SPONSORED CONTENT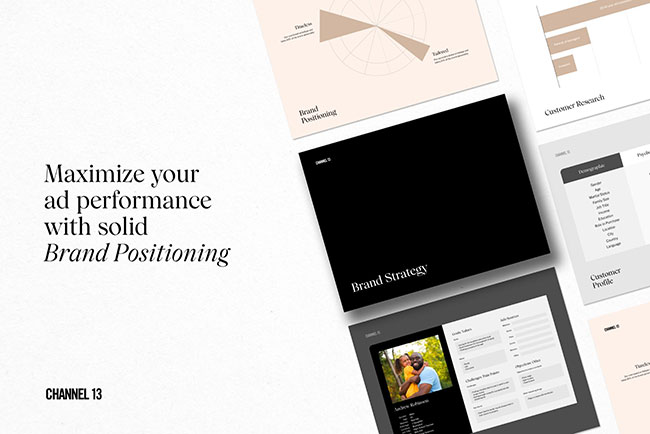 Development projects face a myriad of challenges, and the best safety net you can have is a clear audience that demands what you have to offer.
No amount of ad budget can shift projects that do not clearly resonate with people. Demand is not a product of sales.
Let's discuss some strategies you can use to ensure your project resonates, draws in qualified leads, creates demand, and boosts sales to come out a cut above the rest.
Develop a target audience
Taking the time to develop a target audience will allow you to create a plan that enables your projects to emotionally resonate. This will help you find your value proposition and allow your brand and project to fundamentally differentiate from competitors and position you in the crosshairs of market demand.
At Channel 13, we are strong believers in doing our homework and learning as much about your development project as possible. We absorb, analyze, compare, and dig into the unique challenges your project faces. We use brand planning to focus on creating a phased and actionable strategy that allows us to bring a strong, unique and memorable brand to market that resonates with the needs of your potential purchasers.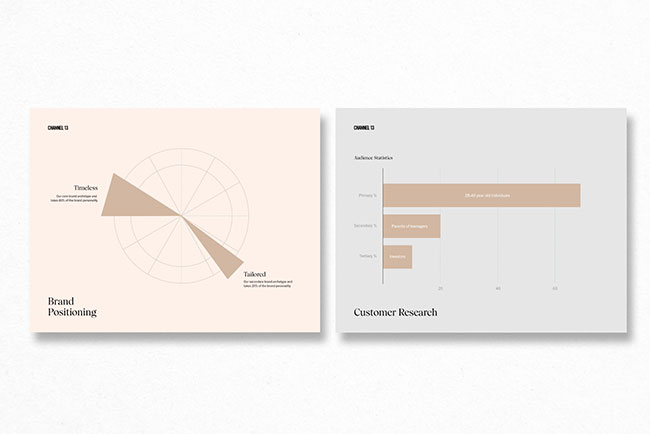 Create a customer profile
In marketing, one of the most common tools used to define your target audience is called a Customer Profile, Ideal Client Profile or Customer Avatar (CA). This is a profile of a made-up person that fits the identity of your ideal customer. It will help to put yourself in your ideal customer's shoes and determine how your brand fits with their lifestyle. Here are some helpful characteristics to determine when creating your customer profile:
Real estate projects need to speak to many different users who are motivated by many different preferences, so it's okay to have more than one customer profile. Digging into the core of your project and understanding why this project is special helps to craft messages that are unique to your customers.
Once this is clear, it makes it simple to build these fundamentals into everything from your brand messaging through to your marketing materials and advertising programs.
This cohesion ensures your target market hears you loud and clear.
Clearly positioned projects know exactly the type of audiences they cater to. Knowing your purchaser's needs, concerns and wishes inside and out allows your project to more thoroughly resonate with them, creating a deeper connection when bringing it to market.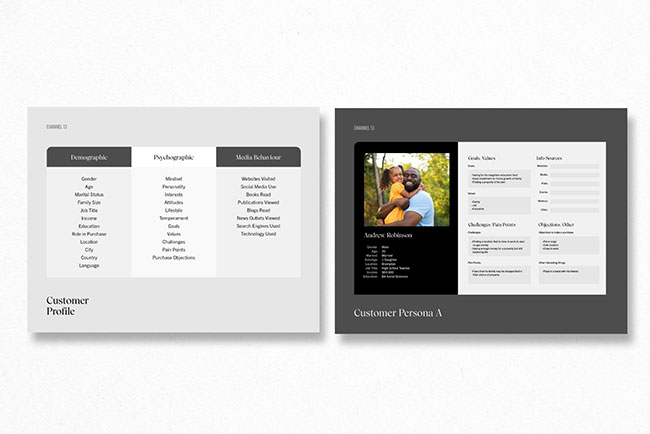 Tell a story
Projects without strong and unique stories will struggle to convert effectively when using initiatives like digital advertising. If your projects are not positioned to trigger the emotions of specific audiences, you will end up overspending on your media budget and have little to show for it.
We're all familiar with the cheesy TV commercials that feature a child who is upset about something, until a guide swoops in and helps them out, empowering them to take action and tackle their problem and living happily ever after. It's a classic story framework – variations of it can be found everywhere, because it works.
The key is to position your brand as the guide rather than the protagonist. No one wants to sit on the sidelines and observe the hero. They want to BE the hero. And as the guide, you can help them find success.
Our aim is to create meaningful stories that can be shared with your audience. Concepts that are brought to life through compelling stories create more memorable connections. This tactic can deliver maximum ROI on marketing activities like digital advertising and organic social media.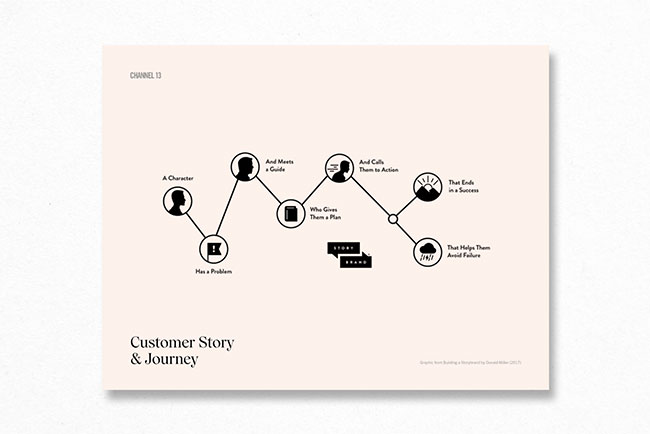 In conclusion
Unfortunately, understanding your target customer isn't an easy process that can be discovered through a quick survey. It can take years to fully grasp their wants, pain points, and desires as they're likely always changing, much like our lives do.
In fact, understanding your target audience is a journey that should never really end. You should be constantly collecting data on your customers' tastes, preferences, ages, and income levels and adjusting your strategy accordingly to keep them coming back to you instead of your competitors.
The most important thing you can do is to keep listening to your customers, as without them, you wouldn't be in business!
Contact Channel 13 for bold, creative, and strategic brand design and positioning that is meticulously aligned with your business objectives to accentuate your unique value and rise above competitors.