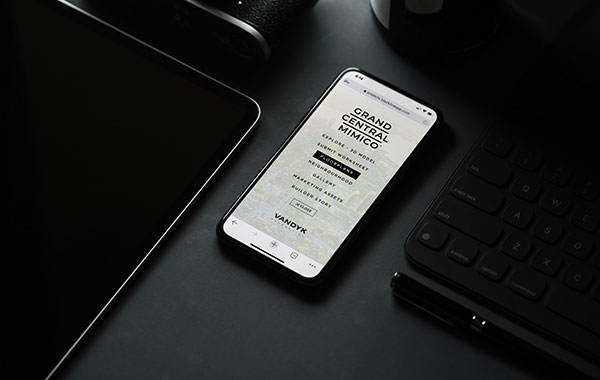 SPONSORED CONTENT
Do you remember your school days, specifically report card days, when your teachers would hand out your evaluations and your parents would eagerly await, hoping to hear how well you'd done? My report cards were always pretty good, some variation on the theme of, "Tim is bright, adaptable, and works well with others." So, I guess it's no surprise that Blackline, the all-in-one real estate sales and marketing app that I founded in early 2019, shares those traits. The 360-degree platform, that empowers every link in the real estate sales chain, is constantly adapting to changing market demands and integrates with some of the industry's leading supporting applications. Blackline gets top marks.
A multi-faceted master
Let's start with a quick recap: Blackline is the only platform that brings the full sales centre experience to life online, giving you the power to sell real estate, anywhere, any time. From the initial presentation, to unit allocation, analytics, deal management, and even closing the sale, Blackline does it all.
What powers our robust offering is our ability to seamlessly integrate with industry-leading third-party platforms. We don't try and reinvent the wheel, we find the people already making the best spokes, lugs and barrels, and then bring them into the fold. For Blackline, that means the leading e-signature software, proven asset management programs, and the best in cloud-based customer service and marketing automation. It means that every component of our platform is optimized to create an online experience that's user-friendly and ensures success.
Here's a look at some of the best-in-class third-party applications we use and what they do:
DocuSign
As the pioneers of e-signature technology, DocuSign has transformed how we prepare, sign, and manage contracts and key documents. On the Blackline platform, DocuSign helps to connect and automate the entire agreement process, helping close the sale anywhere with an internet connection. Agreements signed with DocuSign are legally binding in 180- plus countries and the platform is the number one Cloud-based electronic signature and agreement software in the world.
RENTCafe
RENTCafe allows Blackline's purpose-built rental clients to continue to work within the Yardi ecosystem. With our integration, our developer clients and property managers can manage real-time pricing and inventory all in one place, all online. Lease up campaigns and marketing programs has never been so easy!
Salesforce
Salesforce is the world's most trusted sales force automation software. The app offers the forecasting tools, lead management, and training support that allow sales teams on Blackline to manage leads more effectively and monitor the pipeline more accurately, closing more deals. In an ever-changing market landscape, where teams are geographically dispersed, Blackline, supported by Salesforce, helps to ensure everyone is on the same page.
Mailchimp
When the sales process moves outside the sales centre, communication is key. That's where Mailchimp comes in. The global software company allows Blackline to assemble data, marketing, and insights so that you can send the right messages, on the right channels, at exactly the right moment, and reach potential purchasers with maximum impact.
Those are just some of the third party applications we've currently integrated into Blackline. We're always adding more. We're in constant communication with our customers, listening to what you need and what challenges you're facing, then evolving to keep you ahead of the competition. Book a demo today and see for yourself. We work well with others, especially our clients, to keep your business moving forward, stronger every day.
Discover the platform powering the most successful projects on the market. Book a demo at blacklineapp.com