Sponsored Content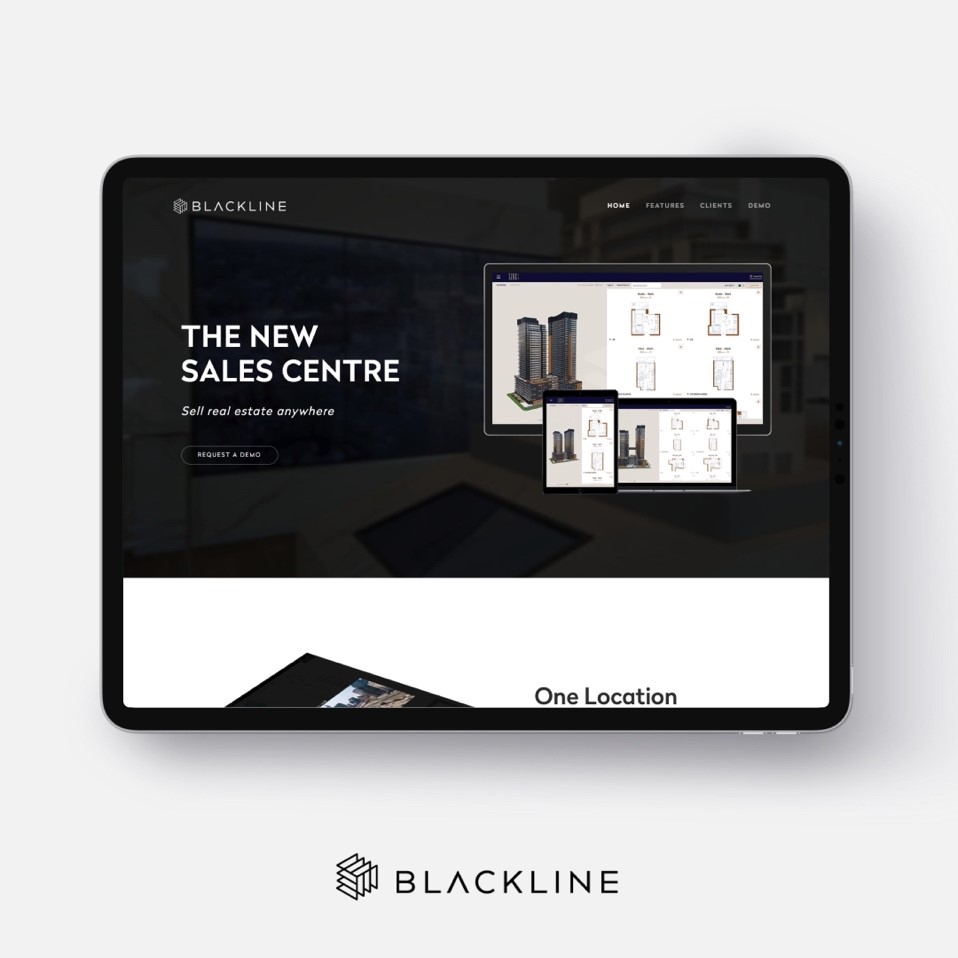 Flipping through ADHOC Studios' portfolio feels a little like flipping through the pages of a design magazine – there's an image of a spa-inspired bathroom where morning light sparkles off the veined marble; an enormous terrace where a carpet of treetops stretches to meet the city skyline; and a glittering duo of glass buildings with the mountains in the background. These aren't photographs, but with perfect lighting and hyper-realism, you'd be forgiven for thinking they are. They're state-of-the-art renderings created by Tim Ng and his expert team.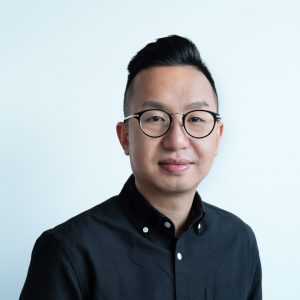 Since launching in 2008, ADHOC has gained an incredible reputation for turning out some of the industry's most spectacular images. But how did the story begin? And where is it going? Here we sit down with Ng to talk about the start of the studio and the future of the industry.
What exactly is 'real estate tech'?
Real estate tech is the digital applications and platforms being built to improve and disrupt how the current market players (developers, buyers, sellers, renters, investors and real estate professionals) design, construct, market, discover, transact and operate real estate.
How did you get into the industry?
I come from a second-generation real estate family. My dad owned one of the largest real estate brokerages in the GTA and my mom worked at one of the most prominent developers in the city. Real estate, especially pre-construction real estate, was the main topic at the dinner table every day and I heard a lot about what needed to be improved. I was really into tech start-ups, and I saw a huge opportunity in the industry to use new technologies to improve processes and workflows in pre-construction sales. I always knew I wanted to be at the intersection of real estate and tech so right after university, I launched ADHOC Studios.
Tell us a bit about the business.
We specialize in building digital products and renderings for the real estate industry, working closely with like-minded visionaries to launch successful urban developments. The vision was always to disrupt the industry by combining art and technology.
What's the process of creating a rendering?
First, we receive all architectural and interior design drawings and specification packages. Then we build 3D models of the exterior and each interior or amenity space. Using these models, we find the best camera angle and composition to showcase the design. Once the camera angle is locked in, we incorporate textures, materials, and realistic lighting. In the final step, we bring the images into Photoshop for post-production to refine the legibility of the design in a way that creates an immersive experience for the viewer.
How long does it take on average?
Anywhere from six to 10 weeks, depending on the scale of the project.
Has your process changed much over the years?
We're constantly changing, improving our workflows and updating our technologies. Rendering technologies are changing on a daily basis, and we're always on our toes to ensure we're at the forefront.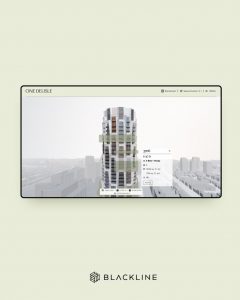 How much freedom do you have when creating a rendering?
At the beginning of every project, we tell our clients that the more artistic freedom and control we're given, the better the final images will be. Thankfully, with a solid industry reputation and a history of creating award-winning renderings, the clients that hire us give us that trust and artistic freedom – ultimately resulting in beautiful renderings that make their project a success.
Renderings aren't your only business. Tell us a little bit about Blackline.
Blackline is a digital sales platform we launched in 2019. It's an all-in-one solution that empowers every link in the sales chain, giving you the power to sell real estate, anywhere, any time. My team and I are on a mission to streamline the entire pre-construction real estate sales process, and Blackline is the answer.
How has the industry changed since you got started?
I think condo living and new apartment buildings have become real housing options for people who prefer the conveniences and lifestyle amenities of a vertical urban community to the traditional suburban lowrise lifestyle. The industry has also completely opened up to digital applications and platforms to optimize processes and workflows.
Any plans to expand into other countries?
Yes, it's coming! But I can't say much right now.
What do you see as the future of the industry?
The pre-construction marketplace is shifting from brick and mortar to digital and data. The old adage of "location, location, location" is changing to "location, experience, analytics." Sales teams and developers who provide their purchasers and brokers with the best digital user experience will be the ones who really separate themselves from the competition.
Leveraging data from digital platforms will become even more critical in the future. More informed decisions around where developers purchase land, what neighbourhoods they invest in, architecture, suite mixes, branding, how you launch a project – all of this will be driven by data.
To learn more about ADHOC Studios and its lineup of digital products built for urban developments, visit adhocstudio.ca.