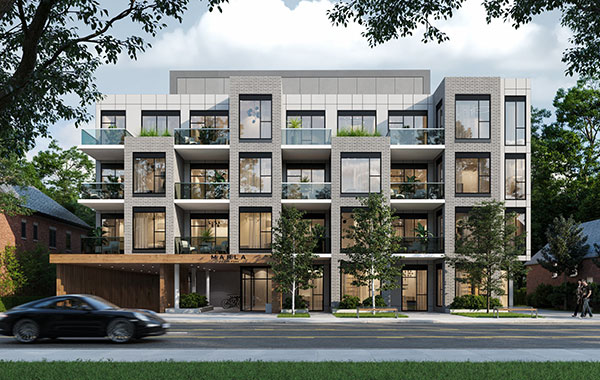 Sponsored Content
By Michael Klassen
Eleven Eleven Realty
Potential new home and condo buyers are out there in droves, but far too many of them are hesitating because they're caught in the middle. They don't want to live in a downtown highrise, and they either can't or don't want to afford a lowrise residence in the heart of Toronto. The spectrum of these buyers ranges from young couples expecting their first child and families who need more space but aren't financially able to go for a townhome, semi or single-detached home, to down-sizers seeking a convenient lifestyle in something more compact than what they own now. In other words, they would love to find something in the "middle," but are finding the choices few and far between. Builders and developers who recognize this and think outside of the traditional condo box have a great opportunity in this badly needed market.
The term "missing middle" was coined by an architect to refer to housing types such as boutique condos, which are compatible in scale and characteristics with surrounding single-family homes and promote walkability in urban settings.
Welcome interpretation
We are seeing it happen in some neighbourhoods outside of the downtown core, such as North York, East York and Etobicoke, where they can buy more space for their buck. The intensification happening on many streets is fascinating. We tend to think of intensifying as building "up" as far as we can, but a little lateral thinking is a welcome interpretation of the concept. For example, a developer can purchase four or five post-war bungalow detached homes that are showing their age, tear them down and construct a low- or midrise condo of five to 15 storeys, with 100 or maybe 200 suites.
It's a win-win-win situation. Middle-income buyers pay less per sq. ft. than they would downtown and enjoy more livable space. Older residents who want to stay in the neighbourhood they know and love can do so and live a more convenient lifestyle. Many of these homes are on transportation routes that enable residents to be downtown in 15 or 20 minutes. This type of housing provides a nice bridge for them to graduate from a compact downtown condo to a boutique situation and eventually, if they desire, to a townhome or semi.
Full range of options
The City of Toronto has supported this practice, as it expands the tax base for that land and helps to alleviate at least some of the lack of available new stock. This form of intensification is also rejuvenating some streets that can use a facelift.
And then there are the builders and developers. As we all know, they are the last to get paid when it comes to building home communities and condos. This new attitude toward intensification means they create buildings that can be completed in three to four years rather than eight-to-ten. Then they can get going with their next projects.
So, think duplex, triplex, fourplex, low- and midrise condominiums, among other forms of "middle" housing. Innovative design and marketing are key to helping Toronto offer a full range of options for owners and renters.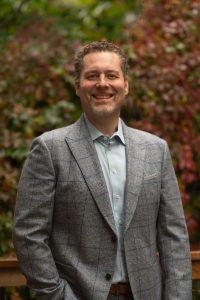 Michael Klassen is the Broker of Record, Eleven Eleven Real Estate Services. Based in Toronto, this firm is a residential pre-construction listing brokerage. 1111realty.ca