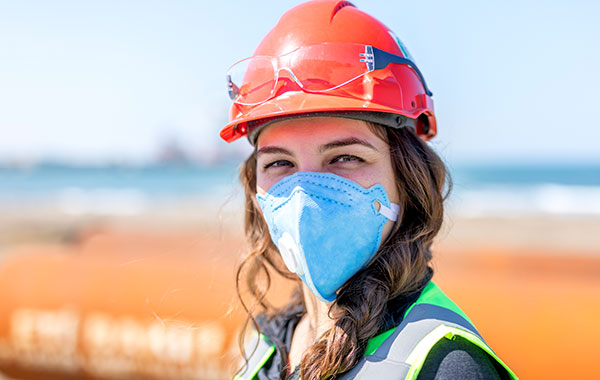 By Richard Lyall
RESCON
A third of the construction tradespeople in Ontario are nearing retirement, and it's projected the industry will face a shortfall of more than 100,000 workers over the next decade. Some very big numbers.
It's not time to panic, but it is time for serious action.
The effects are already being felt. In the second quarter of this year, about 21,000 jobs in construction were unfilled in the province. Many of these jobs are in the residential sector which depends on specialized skill sets, so this is of particular concern to developers and new home builders. They are well-paying, secure jobs which, in most cases, have good pension and benefit plans.
Apprenticeship programs
To fill them, we must do a better job of letting youth know about the opportunities in our industry and get them into apprenticeship programs. The construction and homebuilding industries can not remain healthy and productive without the labour and our economy will undoubtedly suffer as a result.
By 2025, as many as one in five jobs in the province will be in the skilled trades. Presently, the average age of people entering the trades is 29. This indicates we are not reaching enough young people. One of the problems is that we have neglected vocational training in the school system for too long.
The province is taking steps to address the problem with an additional $90-million investment in the trades sector. Some of the funds will be used to enhance the Ontario Youth Apprenticeship Program, which will deploy 63 additional recruiters to more than 800 high schools to teach young people about the trades. This funding will help break the stigma of the trades by improving guidance about the careers to educators and guidance counsellors.
RESCON welcomes the move, as it will encourage young people to explore careers in the trades. Recruiters will reach the youth at a critical time in their lives when they are choosing a career path.
Increase immigration
In addition to training more youth domestically, though, we must also try to increase immigration.
The Ontario government has asked the federal government to double the number of potential immigrants that can be brought in under the Ontario Immigrant Nominee Program. Presently, the province can only nominate about 9,000 candidates a year. RESCON fully supports the proposal because raising the number would give Ontario an opportunity to recruit more trades from overseas.
We must also look to underrepresented groups such as women and people from Black, Indigenous, People of Colour (BIPOC) communities, and convince them that a career in construction can be a good choice.
Presently, women make up only six per cent of the construction skilled trades in Ontario, and figures from 2020 show that Indigenous people account for only 2.7 per cent of the construction workforce.
#BIPOCinConstruction
At RESCON, we have made diversity, equity and inclusion of underrepresented groups such as women and the BIPOC community a strategic priority. Last April, we launched a BIPOC youth advisory committee and in November we created a #BIPOCinConstruction testimonial campaign to highlight the voices of diverse and racialized workers in construction and to let BIPOC youth know that the construction industry is a viable career option. You can read more about the campaign here.
We also need to convey the message that our industry is changing. We are now very much a technology industry, with building information modelling, or BIM, digitization, and the use of drones and advanced equipment on sites. There are a variety of career paths available to new recruits.
There are plenty of initiatives underway to promote the industry and number of people entering the trades. But there is still a long road ahead.
Richard Lyall, president of RESCON, has represented the building industry in Ontario since 1991. media@rescon.com or rescon.com