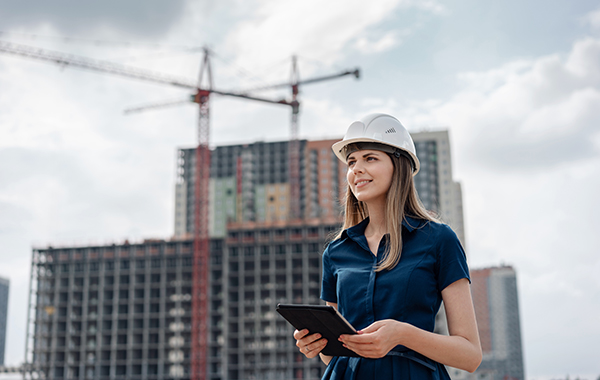 By Richard Lyall
Premier Doug Ford has pledged to spur construction of 1.5 million homes over the next decade. This is critical as we currently are not producing enough housing to sustain growth and welcome the influx of immigrants coming to Ontario each year. Without more homes, our economy will suffer.
The government has taken some positive steps towards tackling the problem, with the More Homes, More Choice Act passed in 2019 and the More Homes for Everyone Act introduced this past March.
When the legislature sits again, the government will also consider sweeping recommendations from a Housing Affordability Task Force that completed its work earlier this year. Many of the suggestions are aimed at speeding up the development approvals process at the municipal level.
However, while these are all good moves, we cannot ignore the elephant in the room. The entire plan could be derailed if we don't have the workers to do the work.
There is a shortage of skilled trades, especially those with certain specialized skill sets in the residential sector. A dearth of talent could upset the whole apple cart.
This situation must also be addressed. It is imperative that we remain focused on recruiting more workers to the industry.
Monte McNaughton, who was Minister of Labour, Training and Skills Development in the last cabinet, did a stellar job with the file and introduced some innovative training programs and initiatives.
Approximately $114.4 million was set aside over three years for the Skilled Trades Strategy and $15.8 million was provided to the Skills Development Fund for 2022-23 to expand training facilities.
Nearly $7 million was also committed over three years to enhance the Investing in Women's Futures Program. Meanwhile, a new agency called Skilled Trades Ontario was created to simplify the entry system for apprentices and employers and promote careers in the trades – a very progressive move.
But if latest statistics are any indication, significantly more action is needed. Labour market challenges have re-emerged in Ontario's construction market. BuildForce Canada reports that last year, the residential industry surged by 11 per cent and more than 22,000 jobs were added.
It stands to reason that, with more homes being built, we will need more trades. However, there could be gaps. An estimated 50,000 construction workers in Ontario, or 20 per cent of the sector's labour force, are expected to retire over the coming decade, so we must find replacements.
Canada-wide, BuildForce Canada reports that the residential construction sector will need to recruit 107,900 workers by 2031 to meet changing industry demands and replace retiring workers.
Demand for workers in construction jumped to a record high across Canada in April. According to Statistics Canada, employers struggled to fill more than 80,000 vacant positions across the sector. The construction sector's job vacancy rate reached a record high of 7.3 per cent, up 1.3 percentage points from February.
The federal government's budget bill might provide some relief as it would allow Immigration Minister Sean Fraser to designate certain jobs or skills as a high priority and target those groups for permanent residency.
The government has an express entry pool where potential immigrants are given points for language proficiency, education, work experience and other skills. Proposed changes in the bill would allow the government to be more selective, picking people from certain categories like tradespeople. While not a silver bullet, it would certainly be a help if tradespeople were made a priority.
All provincial political parties committed during the election to build more homes. To do that, we must innovate, streamline the development approvals process to create more predictability in the system and, just as important, keep the foot on the pedal to attract more youth, women and people from underrepresented groups to the industry.
We still have a lot of work to do on those fronts. Of the 1.1 million tradespeople employed in Canada's construction industry, just five per cent are women.
This is the perfect time to get into the construction industry. The sector is being transformed with technological advances such as BIM, robotics, use of drones and more. There are so many exciting career paths – not just on construction sites but for specialized skills in other areas of the industry.
And with 1.5 million homes to build, there will be no shortage of opportunities.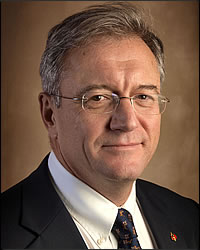 Richard Lyall is president of the Residential Construction Council of Ontario (RESCON). He has represented the building industry in Ontario since 1991. Contact him at media@rescon.com.