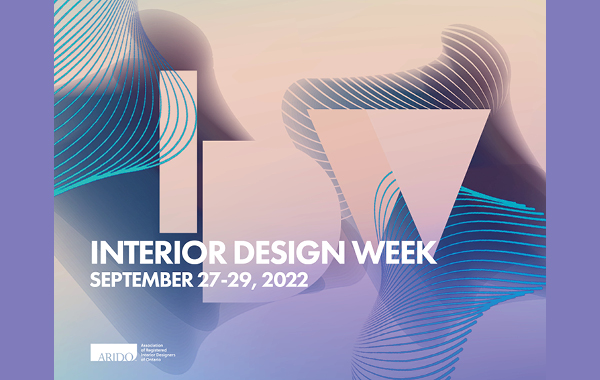 SPONSORED CONTENT
Join the Association of Registered Interior Designers of Ontario for the inaugural Interior Design Week Sept. 27 to 29. You are warmly invited to take part in three days of programming dedicated to engaging the industry and public and advance the conversation on interior design in Ontario.
The Educate Stream will feature panels with leading Interior Design experts on ways consumers and business owners can work with Interior Designers to enhance their lifestyles or business priorities. Featuring conversations on what Interior Designers can do to address maintenance in condos, the state of office moves, and the ways a retail design expert can bring customers back in store.
During the Advance Change Stream, ARIDO members and their clients will present four case studies on the impacts of interior design. See the demonstrated impact of great interior design on spaces and the people who use them. Members and their clients will share design intent, approach and lived experiences.
Finally, the Community Stream will engage high school students from underrepresented communities in a design competition with post-secondary students from Interior Design programs to showcase the profession and highlight the career path to becoming an Interior Designer. In addition, the Interior Design during the ARIDO Awards Gala will celebrate excellence in the industry.
ARIDO is also pleased to offer design consultations on residential and commercial projects to connect Ontarians with Registered Interior Designers in their communities.
For more information or to sign up for email updates, visit arido.ca/idw/