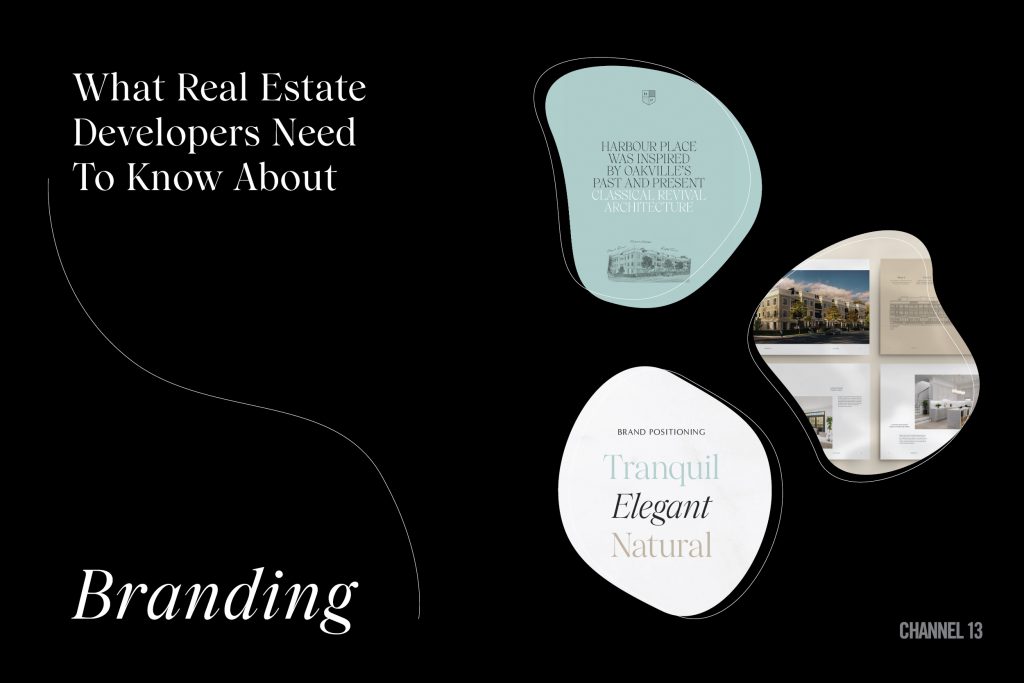 SPONSORED CONTENT
An effective brand strategy will give you a significant edge in increasingly competitive markets. But what exactly does "branding" mean? And how does it affect a real estate development company like yours? The Cambridge Dictionary defines branding as "the act of giving a company a particular design or symbol in order to advertise its products and services."
However, this only relates to the most visible aspect of branding.
Your company's brand is more than this – it consists of multiple layers that include your messaging and positioning along with the visual image. It tells people what they can expect from your company and what you offer, and how these differ from your competitors.
Let's delve deeper into what your company needs to know about branding.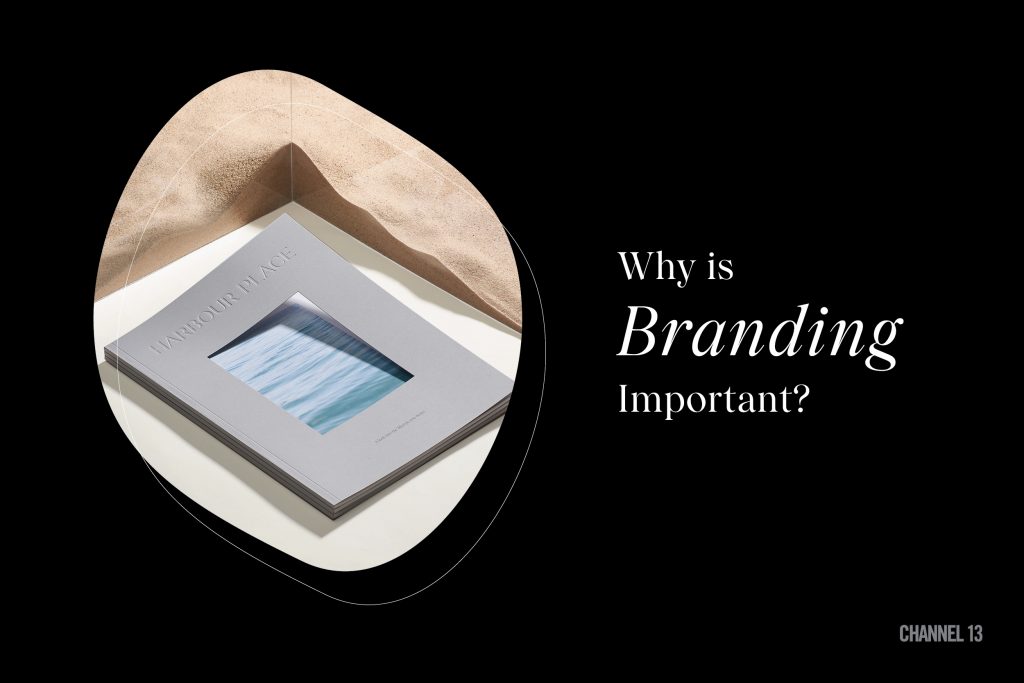 Why is branding important?
Some businesses even think that branding is choosing one or two colours because it happens to be their favourite or that "it looks nice." Although these are all important elements, they are still just building blocks, and don't make a brand whole.
Branding is essential because of its overall impact on your company. It can guide or change how your company is perceived. Otherwise, this perception will be left up to your customers without any guidance. That's why working with a brand strategist is just as important as working with a designer.
Proper branding helps you differentiate from your competition, build trust, and open up new revenue channels. When done right, branding harnesses the power of emotions and storytelling. This helps your audience become advocates and ambassadors for your brand.
Download our free strategy toolkit to get the tools and tips you need to create an outstanding brand for your real estate development company.
How to build your brand
Building your brand is like a journey of self-discovery, but for your business. It can be difficult and time-consuming to find the answers to the questions below (but it is necessary):
What is your company's mission?
What are the benefits and features of your offering?
How do your customers and prospects feel about your company?
What are the qualities you'd like them to associate with your business?
As noted earlier, branding consists of three elements: Visual, messaging and positioning. When some design or advertising agencies offer branding services, they may be referring to only one or two of these elements. To decide which of these your real estate development company needs to be focusing on, you must consider where you are with your business, assess your challenges and goals, and determine the best partners to address them.

Positioning
First, there is the positioning of your brand, which bleeds into your business plan and structure. Positioning your company involves knowing who you are as a business, understanding how your offerings fit the marketplace, and communicating your values.
Brand positioning is the most critical piece of the branding puzzle. Ideally, you will need to think about your story and positioning before you move on to messaging and visual design. Always think about your customers when working on this stage. Once you are clear on your brand's positioning, you can start building your visual identity around it. By working with a branding agency (compared to a design agency) you will be able to develop an identity that conveys your brand.
Download our free strategy toolkit to get the tools and tips you need to create an outstanding brand for your real estate development company.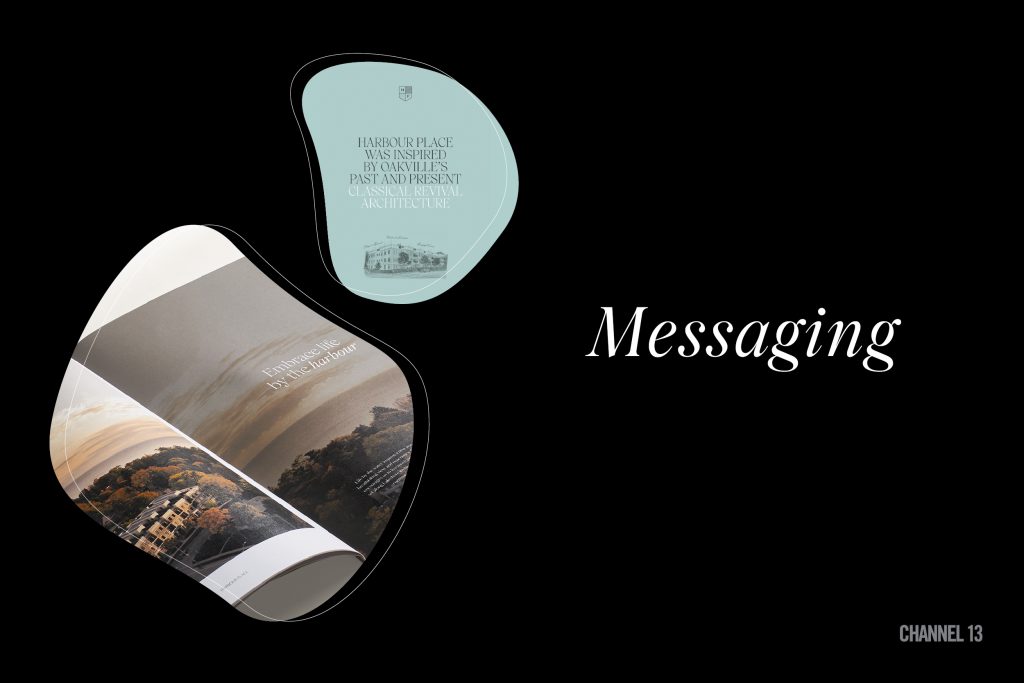 Messaging
Brand messaging is every element of communication that allows a potential customer to relate to your company by influencing, motivating and propelling them to take an interest in, take action, and become fans of your brand. Your brand messaging communicates what you do and why you're different from your competitors. Think of it as your public voice – website copy, taglines, and the tone of voice you use across all forms of communication, including social media platforms.
Many branding agencies integrate messaging and visual design into their branding services. When you have a clear business model but need help crafting effective messaging, look for an agency with copywriting as part of their services.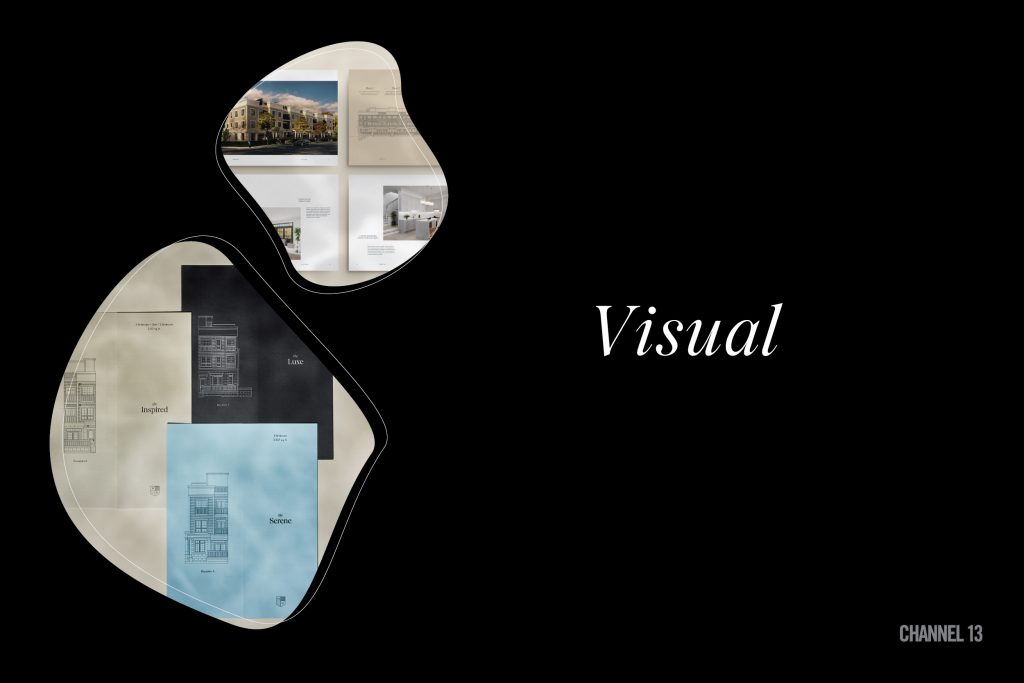 Visual
Your visual brand aesthetically represents what you're all about. The foundation of this is your logo. It's identified everywhere, from your website to your marketing collateral.
Visual branding is the first thing prospective customers notice when they visit your website or social media pages. The visual aspects should be cohesive and help support the story your brand is trying to tell. From the visual branding, prospects can tell if your brand is, for example, relatable, educational, entertaining, in-your-face, or a luxury brand. A consistent visual brand communicates confidence. It helps build the all-important know, like and trust factor.
When a graphic design studio or advertising agency says they'll design your brand, this is what they mean. Focusing on your visual branding is a good starting point if you already know your positioning and messaging, but a brand agency can take you to the next level.
Is branding worth the investment?
Most advertising agencies or creative design studios focus on visual branding. Some others incorporate this with brand messaging. But only a few of them include brand positioning in their branding packages because this involves integrating business, marketing and design strategies.
Defining your brand and developing a strategy can be complex. It takes specific experience and knowledge to grow a real estate development company. Therefore, it is best to look for a branding agency that has learned the nuances of your business to develop a branding strategy that works in your specific markets.
For accomplished teams like Channel13, the work is driven by insights and spurred on by a thorough understanding of real estate marketing. We do the research, study the market, and utilize proven processes to help our clients find their brand voice.
We are here to help those who always want more for themselves and their brand, and we're ready to take you to the next level. Get in touch with us today to start the process.