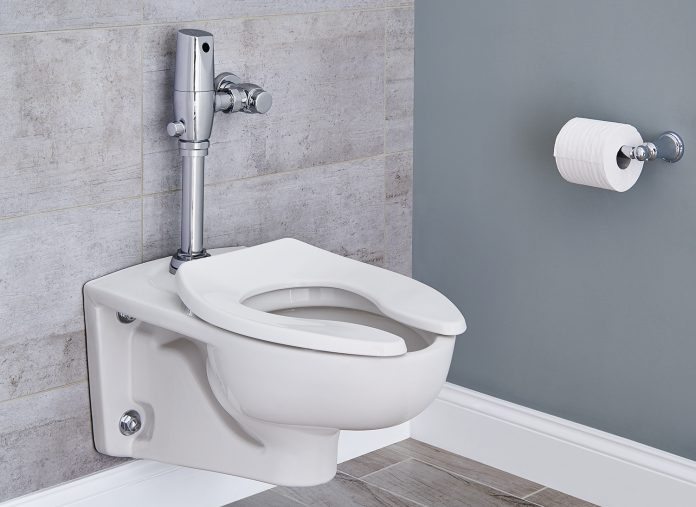 SPONSORED CONTENT
For more than 150 years, American Standard has set the standard for commercial toilets and urinals in the industry. The expert's choice, American Standard commercial fixtures are designed specially to withstand high use and to offer dependability while conserving water.
With an array of flushing technologies, American Standard offers commercial toilets you can get behind.
Commercial toilets need to stand up to years of high use, with durability, quality and dependability. Our line of toilets are built to withstand heavy use, and many of our models are water efficient, saving money, water and minimizing the environmental impact. Many of our toilets come with our revolutionary EverClean surface technology, which inhibits the growth of bacteria, mold and mildew for a toilet that stays cleaner, longer – a feature that really counts in a commercial setting.
Dual flush options are available, allowing the sensors to choose either a full or partial flush based on length of use, for up to a 20-per-cent water savings when compared to a standard 1.6-gallons-per-flush toilet.
ADA compliant toilet models are available in a variety of styles and sizes.