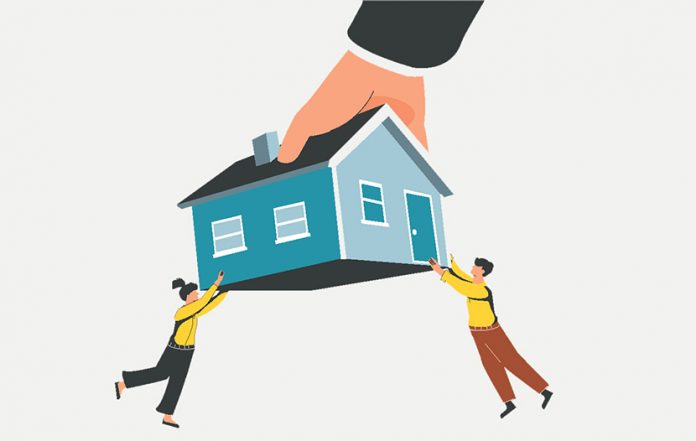 By Kevin Lee, CHBA CEO
Rising interest rates are the latest affordability hurdle for prospective homeowners, and they have had a sobering impact on buyers, and in turn on builder confidence. For the first time since it launched in 2021, CHBA's Housing Market Index (HMI) – a leading indicator about the current and future health of our industry in Canada – saw a dramatic decline in Q2 2022.
The HMI for single-family builders dropped 24 points from Q1 to Q2, where it registered at 65.7. The previous low was 77.8 in Q3 2021, when escalating supply chain issues were creating much uncertainty. The multi-family HMI had an even more drastic plummet, down 29 points since the last quarter and now at 59.9.
Substantial impacts
The impacts of the spring's interest rate hikes on potential buyers of newly constructed homes are direct and substantial: Of those builders and developers surveyed, 50 per cent of respondents indicated that as a result of the interest rate increases, there has been less traffic of prospective buyers, 45 per cent said buyers are delaying purchasing, and 38 per cent report that buyers have started changing their minds about purchases. These responses were received before the additional rate hike in July and September – the upcoming Q3 HMI will shed light on how much further of an impact those increases have on builder confidence.
Demand-side measures to counter rising interest rates will be required.
The HMI provides warning signals ahead of building permits and housing starts, and the latest numbers are a sign that construction could slow substantially, especially in highrise product. This comes at a time when Canada is looking to increase, not decrease, housing starts to improve housing affordability. Given the impacts of the rising interest rates, it is clear that CHBA's recommendations on adjustments to the stress test and the need to return to 30-year amortizations for first-time buyers should be enacted by the federal government in order to pursue their election and budget promises.
Housing Accelerator Fund
April's federal budget and its emphasis on housing, notably the need to double housing starts to build at least 3.5 million new homes by 2031, was a win for the association and our industry, but demand-side measures to counter rising interest rates will be required. And while the federal government has gotten onboard with the need for more supply, not all municipalities share the same outlook. That's why the Housing Accelerator Fund (HAF) is being designed: To incent and support municipalities to get more market-rate housing online faster. CHBA has been engaging on the design of this very important and innovative fund, which has the potential to help address supply issues.
Details of the HAF are yet to come, but in the meantime, CHBA is preparing a nationally- led municipal supply campaign. Working with provincial and local HBAs, the campaign has been designed to spread awareness about the impact that lack of supply has on our communities, and provides actionable items to get people talking about the need for more homes of all types in their cities and towns. CHBA will also continue to engage on demand-side measures to counter rising interest rates.