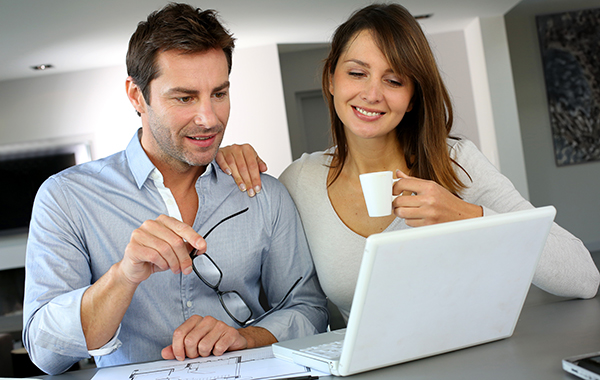 By Yasmine Goodwin & Luke Hall
my-designstudio.com
In early 2020, when the COVID-19 pandemic began, worldwide technological frameworks and digital solutions were tested, with schools, businesses and social gatherings everywhere shifting primarily online.
Nearly three years later, today's consumers not only rely heavily on technology but expect the businesses they work with to offer easy-to-use online platforms. Consumers like to shop and communicate online, and make life more convenient. Customers want their products and services quickly and simply, and their patience and tolerance for delays have declined exponentially.
Virtual options
Businesses that once required customers to visit their brick-and-mortar locations are now offering virtual options, with even the medical industry pivoting to make care more convenient for patients seeking everyday services.
You have an incredible opportunity to build trust with your customers far earlier than ever before with your team and your brand.
Homebuyers are not immune to this shift in consumer expectation, and homebuilders and developers have had to make significant changes to their traditional sales procedures to keep up. Because of this disruption in the industry, homebuyers are no longer satisfied with just seeing their decor options in a model home or showroom, and now expect to be guided through a customer journey that's convenient, stress-free and offers them an ability to preview their decor selections from the comfort of their chosen location.
Homebuyers want to see that you understand their vision and will be quick to move on to another builder if you don't offer them a digital solution. Let that sink in for a moment. Do you want to be the developer that didn't meet your buyers' expectations because you overlooked this critical step?
Empowering homebuyers
Implementing visualizer software, virtual showrooms and an online decor selections tool as a way for your prospective or newhome buyers to preview their home and decor selections, establishes trust and empowers them to play an active role in every step of the homebuying journey. Giving clients access to their decor options in an easy-to-use online platform allows your sales and design consultants not only to help bring customers along on the journey, but also secures customer loyalty. The decor selections process is the longest touchpoint to interact with your homeowner and your brand. You want your buyers to feel a sense of joy and anticipation as they navigate through this exciting process.
You have an incredible opportunity to build trust with your customers far earlier than ever before with your team and your brand. With virtual renderings and access to a library of decor selections from the comfort of anywhere, homebuyers will feel far more prepared and delighted to see their home come to life. Additionally, this software will improve your internal efficiencies, allowing the status of all your projects to be accessible at the touch of your fingertips.
Ultimately those businesses that will outshine the rest will be those that are willing to invest in what it takes to transition their business to meet today's digital demands.