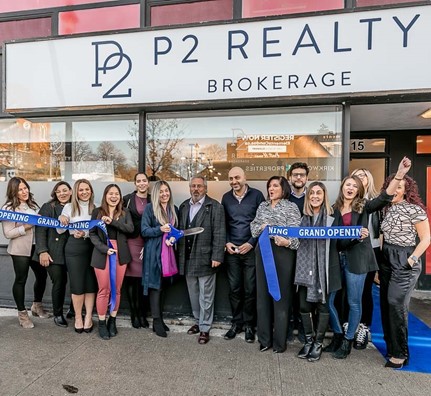 By Lisa Reis
P2 Realty
It's no surprise to anyone in the real estate industry that Simcoe County is expecting explosive population and employment growth over the next 30 years. 
Region
Overall area

in

sq. km

2002 Population
2022 Population
% Increase over 20 year period
Additional population to come by 2050
% Anticipated  growth
Vaughan
274 sq. km
182,025
320,103
75%
170,000

(to 2031)

53%
York Region
1,758 sq. km
728,980
1.2 million
49%
820,000
68%
Barrie

(largest city in Simcoe County)

99 sq. km
114,503
148,000
30%
298,000
200%
Simcoe County (excluding Barrie)
4860 sq. km
252,000
360,670
42%
555,000
154%
Source: Stats Canada, city-specific government sites.
Consider these land mass stats:
The size of Vaughan (at 274 sq. km) would fit in Simcoe County more than 17 times, and grew 75 per cent in the past 20 years.
York Region (1,758 sq. km) would fit in Simcoe County, more than 2.5 times, and grew 49 per cent in the past two decades.
Barrie (with its 99 sq. km) would fit in Simcoe County almost 50 times and has only grown 30 per cent in the past two decades.
Simcoe County with (4,860 sq. km), 17 times more land than Vaughan, has grown only 42 per cent. While Vaughan has grown nearly double that size in the past two decades, it has the lowest growth potential in the next 30 years. Vaughan has certainly matured from Town to City, its scarcity of buildable-land will impede its ability to build-out, which is why Vaughan is now building-up.
Barrie and Simcoe County being akin to Vaughan and York Region 20 years ago, will see explosive growth in the next 30 years – 154 per cent for Simcoe County, and 200 per cent for Barrie.
The A Place to Grow Act (implemented by Ontario's Minister of Municipal Affairs and Housing in 2005, outlining the development of regional growth across the GTA and the Greater Golden Horseshoe), has mandated an added population growth leading up to 2051 that shows the top five population growth regions in the GGH as being:
Region & (Population Growth)
Region of Waterloo (+923,000)
Region of Niagara (+674,000)
County of Simcoe (+555,000)
City of Barrie  (+298,000)
City of Guelph  (+203,000)
It's clear why the Ontario government has tapped these hot spots:
Waterloo is a booming tech hub
Niagara's wine country and the Falls, as one of the wonders of the world
Guelph a popular university town
Simcoe County an all-season outdoor playground, with Georgian Bay and the Blue Mountains to the west, and Lake Simcoe to the east
Barrie a jewel-like lakefront city with immediate access to Hwy. 400, and perfectly poised between Toronto and cottage country
P2 Realty assessed, when melding Simcoe and Barrie, the two areas combined place second in all of Ontario for population growth, and they're first in the GGH's growth regions with proximity to Toronto. That is why P2 Realty has gone all-in on Selling Simcoe, recently launching a brokerage in downtown Barrie.
The company recently had its grand opening ribbon cutting, and was honoured to have in attendance the newly elected Ward 2 (Barrie City Centre) Councillor Craig Nixon, who happens to be pro-development.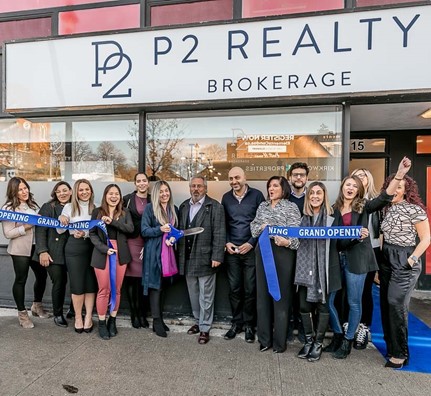 P2's research team found it ironic that the majority of investors buying in Simcoe are not from the area – they're from Toronto or elsewhere in the GTA. Simcoe County and Barrie are completely untapped markets when it comes to locals investing.
P2 Realty set out to change that, wanting to entice Simcoe area residents to invest where they live. In addition to having dedicated P2 Realty preconstruction sales agents at the Simcoe-based builder client's sales offices (CountryWide Homes' Midhurst Valley), P2 Realty has unveiled its own presentation showroom, coined "The Sales Centre," where it is educating Simcoe-based residents about all pre-construction projects, be they local or GTA-based.
Pamela Ventresca, founder and CEO of P2 Realty, says, "We're finding that when we educate local residents about pre-construction, it's opening possibilities they hadn't thought of before, whether it's investing in accommodations for a child who will soon be going to university in another part of the province, or even something as simple as pulling equity out of their existing home, Simcoe and Barrie residents are beginning to understand the value pre-construction can bring to their investment portfolio."
Not only is P2 educating area residents, but the company is quickly developing relationships with other agents and brokerages in the Simcoe area. Brokerages that may not be familiar with selling pre-con and are looking to introduce it to their own agents, taking a shine to P2 Realty's willingness to collaborate on allocations (P2 Realty refers to its ability to obtain units as "Blue Access").
"Look, at the end of the day, we're all in this together, we all want to help builders sell their units and assist homebuyers and investors in growing their portfolios," says Ventresca.
P2 Realty recently hosted its first builder presentation, with special guest Primont Homes, showcasing Primont's Collingwood project, The Summit 2.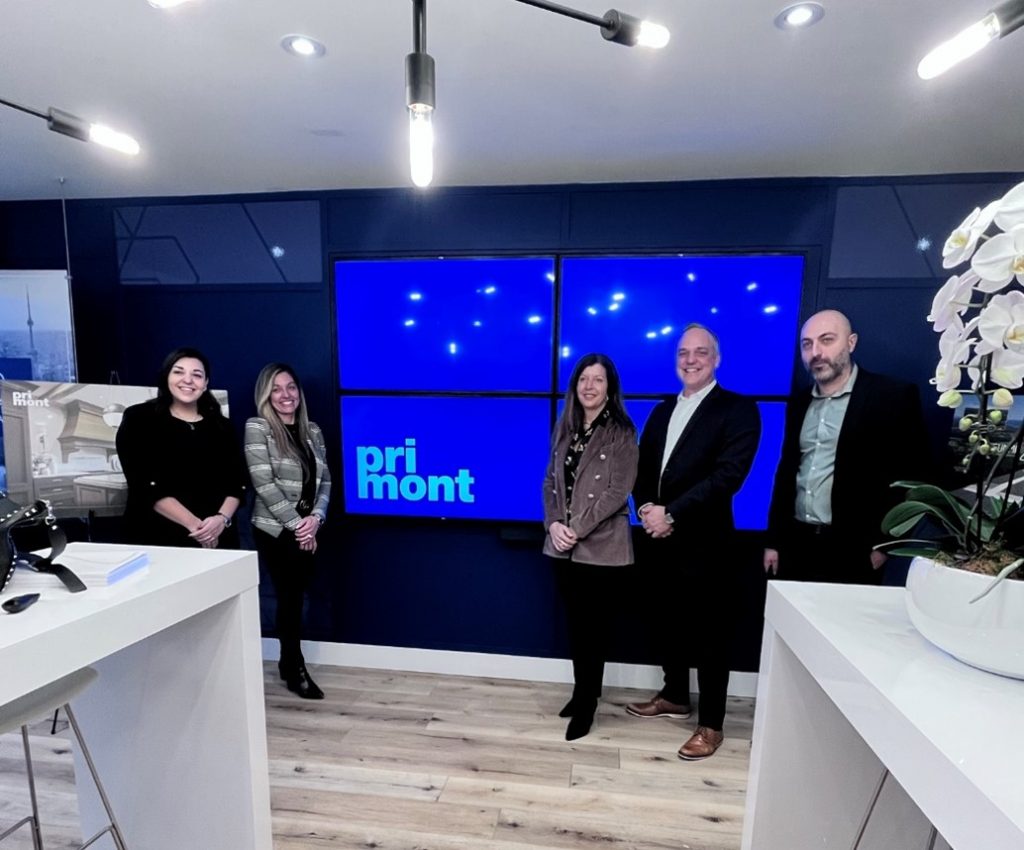 P2's next educational seminar will be for Calibrex Developments, in mid-January 2023.
P2 Realty is looking to invite other builders and brokerages to visit The Sales Centre in Barrie, if they'd like to collaboratively promote any of their Simcoe-area or GTA projects.
P2 Realty wants builders to understand what the company has learned – that sometimes, a homebuyers' commute to various sales centres across the GTA, isn't always convenient. Yes, virtual opportunities and webinars abound, but people still like to meet face-to-face, especially considering these pandemic times.
"We're finding that homebuyers enjoy exploring their options without spending their entire weekend commuting from one sales centre to another," says Ventresca. "Having more than one project being featured at P2's in-house sales centre is convenient. We feel it's an idea whose time has come."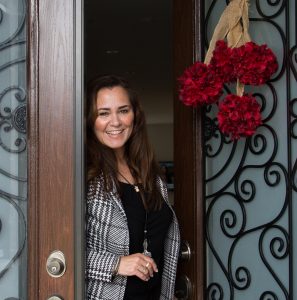 Lisa Reis is Director of Marketing and Precon Sales Representative, P2 Realty. p2realty.com, Marketing@P2Realty.com.