By Richard Lyall
RESCON
Modular construction is being used with great success in countries such as Sweden, Japan and Singapore. Poland and the U.S. are now testing the waters with prefabricated and manufactured residential development.
The City of Toronto has used modular for a few projects, but for the most part in Ontario it is a relatively new development. This must change.
To reach the target of building 1.5 million homes over the next 10 years, developers and builders will need to double production and find more efficient ways of building. Off-site construction would be a good start.
Despite the advantages, though, a recent study by CSA Group notes that modular construction currently makes up only around four per cent of all new building construction in Canada. So, we have a long way to go.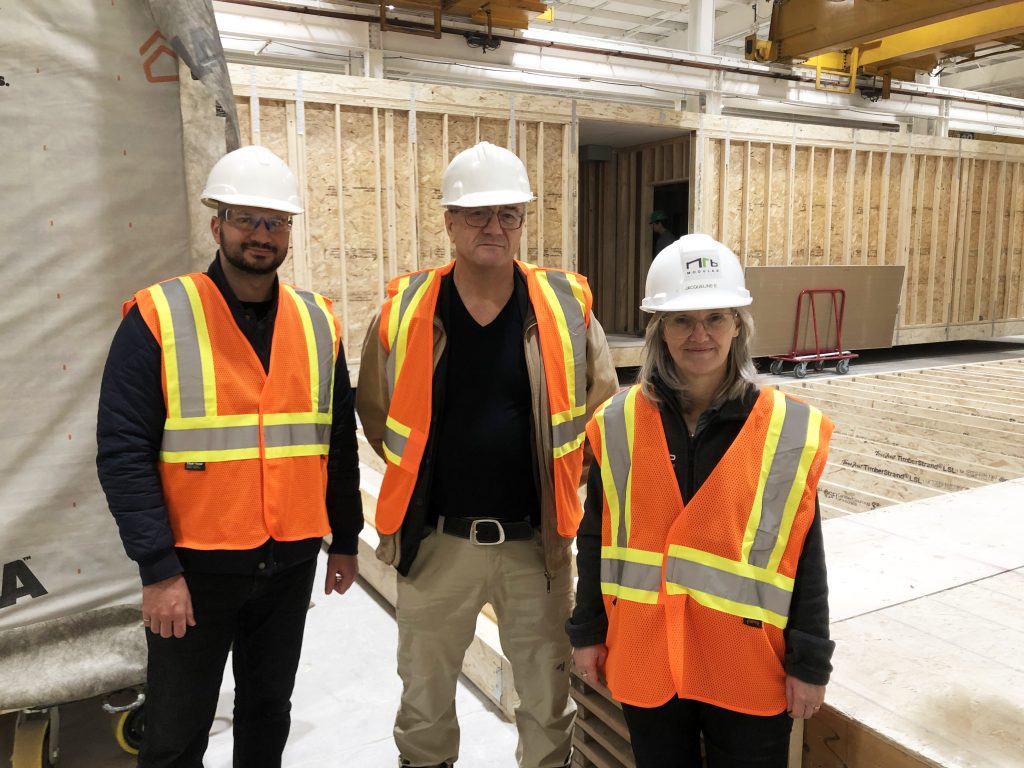 Part of the solution
Modular construction could be part of the solution to our current housing affordability and supply crisis in Ontario. It is an innovative method that can offer many advantages over traditional stick-built building approaches.
Modular housing is manufactured off-site in a climate-controlled factory and then transported to a site where it is assembled. The factory environment is safer for workers, and the process lessens noise and dust on construction sites. Overhead craning systems and innovative computerized cutting machines are often used in the factories, which can improve quality by minimizing many manual or repetitive tasks.
I recently had the opportunity to learn about some of the latest innovations in modular construction during a tour of the NRB Modular Solutions plant in Cambridge with Jacqueline Evans, modular consultant affordable housing at the company. NRB is the largest modular building solutions provider in Canada. The company constructs buildings for different uses, including multi-family affordable and social housing.
The NRB plant was impressive and expansive. The process of constructing the modular units takes relatively short periods of time and they are fully ready for off-site installation, including plumbing and electrical.
Interestingly, the plant uses only electric vehicles inside to reduce the carbon footprint. And, nearly 20 per cent of the employees working at the site are women.
Looming shortage
Old habits sometimes die hard in construction and modular is still a relatively new form of building. But with systemic issues, such as a looming shortage of skilled trades, modular construction makes perfect sense.
The modular building industry has doubled in size in the last five years, and we are seeing signs that it is catching on. The City of Toronto, for example, is using modular housing as part of its plan to increase the supply of affordable housing. Two modular buildings have been completed and several new ones are under development. The city also recently delivered a 57-unit modular building at 39 Dundalk Dr.
Homes such as these allow Toronto to respond rapidly to the urgent need to create more permanent affordable homes. Mayor John Tory and Councillor Brad Bradford, chair of the planning and housing committee, deserve credit for embracing initiatives such as modular housing that will support quicker builds.
Canada needs to catch up
In light of the housing crisis, we need to make use of modern manufacturing and building techniques that allow homes to be built faster and with fewer workers. Other countries have already seen the light.
In Sweden, 84 per cent of the country's residential construction market share is prefabricated in the shop and then assembled on-site. The country is widely regarded as the global leader in off-site modular construction.
A country-wide, performance-based code has been adopted in Sweden that makes it easier for factories to build homes. The new rules mean the specs are the same for every municipality. They can choose whatever structural system makes sense for their operation, as long as it passes a code check.
In Japan, meanwhile, about 15 per cent of the country's new homes are now manufactured off-site. Poland, a recent arrival on the scene, now builds and ships units to hotel developments in other countries.
In New York City, the citizenM Bowery, the world's tallest modular hotel was built consisting of consists of 15 storeys on a three-storey concrete podium with cellar.
The blueprint has already been drawn up by other countries. Modular construction must be part of the solution to our housing crisis.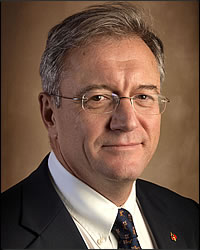 Richard Lyall is president of the Residential Construction Council of Ontario (RESCON). He has represented the building industry in Ontario since 1991. media@rescon.com.