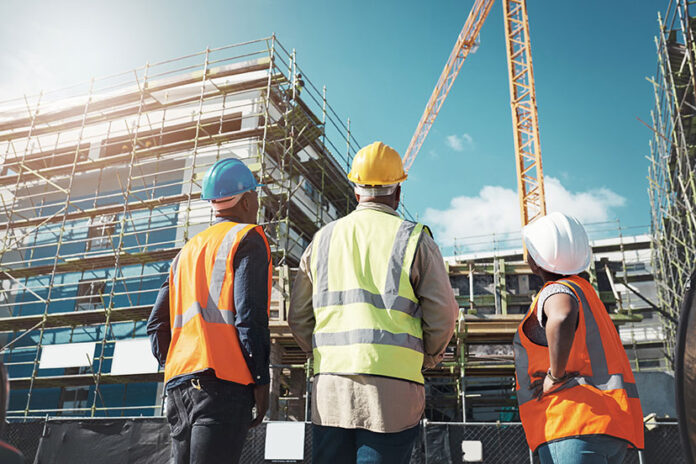 By Dave Depencier
OHBA
The Ontario government is steadily pushing toward the target of 1.5 million new homes by 2031, but this is not just a goal, it's a necessity. This vision, laid out by the Housing Affordability Task Force in 2022, aims to restore housing attainability for the people of Ontario by increasing the supply and variety of housing coming to market. However, as we forge ahead to meet these ambitious targets, it is crucial to remember that success hinges not only on bricks and mortar, but also on the dedicated workforce needed to facilitate this growth.
Ontario's residential construction industry is standing at a crossroads, facing a monumental workforce sustainability challenge. In the next 10 years, an astonishing 92,000 skilled workers will exit the industry, creating a void that must be filled to meet the growing demands and future growth projections. To address this impending labour shortage, a staggering 116,000 new workers must be recruited and trained. These numbers are not just statistics; they represent the very backbone of our industry.
Robust workforce
At OHBA, we recognize that tomorrow's leaders are educated, trained and mentored today. As a sector, it is our collective responsibility to ensure a robust workforce – one that can handle the supply demands and deliver the homes that Ontarians desperately need.
Enter the OHBA Job Ready Program, a workforce development initiative, with funding from the Ontario Government, Ministry of Labour, Immigration, Training and Skills Development. This program is dedicated to introducing individuals from diverse and underrepresented backgrounds into the residential construction industry. Its primary goal is to recruit, train and retain entry-level workers looking to start a lifelong career in the residential construction industry.
From general labour to administrative support staff, the OHBA Job Ready offers a diverse pool of entry-level candidates ready to meet the industry's ever-evolving needs. Now in its third year, the program has continued growing, incorporating additional training opportunities to ensure job seekers are well-equipped for a rewarding career.

Distinct tracks
The journey begins with an initial screening process, after which participants embark on a two-week virtual learning experience encompassing mandatory Ministry of Labor training, House Construction 101, and crucial soft skills sessions such as conflict resolution, all designed to enhance retention rates.
But the program doesn't stop there. Two distinct tracks await program participants after completing the initial phase. "Fast Track" participants kickstart their employment journey after an intensive one-day hands-on tools training session.
Meanwhile, those enrolled in the "Level Up" track continue their training with a comprehensive four-week skills intensive in partnership with the Skilled Trades College of Canada and Herzing College. This immersive program delves deep into the intricacies of home renovation, covering everything from framing and drywall installation to electrical and plumbing rough-ins, culminating in the finishing touches. Through both training streams, participants gain a solid foundation in industry essentials, empowering them to assume entry-level positions with the confidence that they are "Job Ready."
For employers, the program aims to streamline the recruitment process by seamlessly connecting them with enthusiastic job seekers who are ready to contribute to the residential construction industry. With the OHBA Job Ready Program, employers can efficiently identify the right talent, benefit from financial incentives and receive comprehensive support, all while playing an essential role in securing the long-term sustainability of the sector's workforce.
Formidable labour market challenges
The responsibility for shaping and nurturing this future labour force lies squarely with our industry. Ontario's residential construction industry faces formidable labour market challenges that demand immediate attention and collective action. Fortunately, the OHBA Job Ready Program represents a beacon of hope, providing a robust solution to the industry's pressing workforce needs. By participating in the program, employers not only gain access to a pool of well-prepared candidates, but they also contribute to the resilience and longevity of the residential construction sector.
The clock is ticking, and the need is urgent. It's time to take action and be a part of the solution. Recruitment for employers is underway as we strive to match OHBA Job Ready employees with opportunities in key construction hubs across the province. Learn more about the OHBA Job Ready Program at ohbajobready.ca.
Together, we can build the future of Ontario's residential construction industry.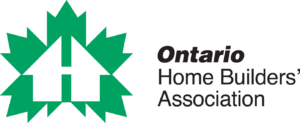 A special thank you to program partners: Delivery Agent, EnerQuality Corporation; Employee Partner, The Career Foundations; Employer Partner, buildABILITY Corp.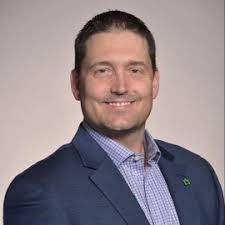 Dave Depencier is President, Ontario Home Builders' Association. ohba.ca.