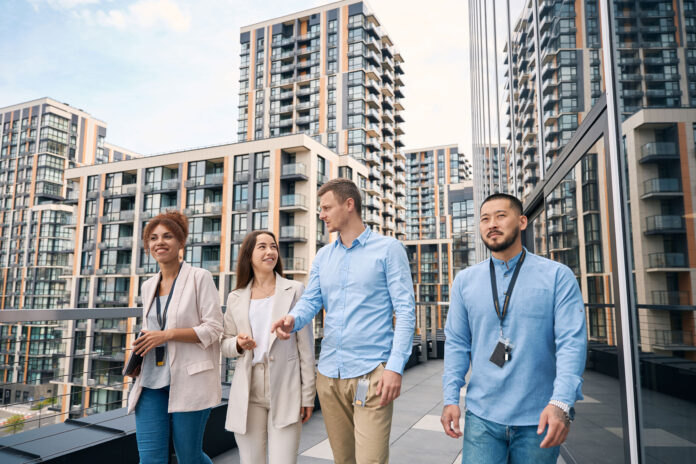 By Richard Lyall
RESCON
Too many young people are leaving Ontario to pursue their careers elsewhere because of the housing affordability and supply crisis. Many who leave will buy homes in other provinces, start a family and not return.
If housing supply problems continue, we will see more and more homegrown talent moving out of province. It will have catastrophic effects on our economy and, in particular, cities such as Toronto and Ottawa.
Significant action is needed to stem the tide and raise housing affordability in our major cities. To do this, we can either build outward, which will result in urban sprawl, or upward by promoting more density.
The City of Toronto, thankfully, appears to be making moves that will allow for greater density in neighbourhoods.
Earlier, council adopted a new policy allowing as-of-right permissions for single-family homes to be converted into duplexes, triplexes and fourplexes in all lowrise residential neighbourhoods in the city. It is estimated that the move could transform up to 70 per cent of Toronto's yellowbelt areas, which are regions where traditionally only one single or detached family home per lot was permitted.
Expanding options
More recently, the planning and housing committee, under chair Gord Perks, approved public consultations on zoning changes that would permit townhouses and six-storey walk-up apartments in neighbourhoods zoned for residential. Staff will report back with Official Plan and zoning bylaw amendments in early 2024.
The proposal, called Expanding Housing Options in Neighbourhoods (EHON), would introduce land-use permissions and lowrise missing middle buildings within certain designated neighbourhoods.
The premise of the program is to build more homes for more people in the neighbourhoods where they want to live.
This sort of gentle diversification is not the silver bullet to the problem, but it is certainly a step in the right direction. Any initiative that allows for greater density in neighbourhoods is welcome news. Permitting more densification on major avenues and major streets would be the logical next move.
Greater densification across the city is one of the only ways to get the housing that we need, especially around mass transit and connecting hubs.
In Toronto, for example, there are a lot of examples of walk-up apartment buildings on our streets. They were built a century ago, but barriers have since been put in place to discourage them being built.
Councilor Brad Bradford, vice-chair of Toronto's planning and housing committee, has noted that important transit corridors with major bus routes within neighbourhoods are dominated by the least dense and least affordable housing form in the midst of a crisis. He cited three examples: Kingston Road north of Queen Street East; Morningside Avenue south of Lawrence Avenue; and Kipling Avenue north of Bloor Street.
Expanding permissions
According to a report from the chief planner and executive director of city planning, major streets are an opportunity for gentle intensification. The study will examine opportunities to add permissions such as townhouses and small-scale apartment buildings along the city's major streets.
Expanding permissions for a wider variety of residential buildings to be constructed in Toronto's neighbourhoods will add more people into neighbourhoods where existing infrastructure and services can be used more efficiently, and give more Torontonians access to live in lowrise neighbourhoods.
The idea is supported by the Toronto Regional Real Estate Board (TRREB), More Neighbours Toronto and the Federation of North Toronto Residents' Associations.
Considering the housing supply dilemma, there is no time to waste.
There is an inherent contradiction and serious economic loss in increasing immigration while at the same time driving our young talented people away because they can't find housing that is affordable.
A recent survey by the Ontario Real Estate Association indicates that more than 40 per cent of Ontario post-secondary graduates are considering leaving the province due to the housing affordability crisis. Meanwhile, the average rent for a one-bedroom apartment in Toronto in September reached $2,620, up 10 per cent from a year ago.
$3B lost economic output
The yearly lost economic output caused by the exodus of all workers from the GTA to other regions of the province was about $3 billion, according to the Conference Board of Canada, TRREB and RBC. As of August, it was estimated by ratehub.ca that individuals in Toronto need an annual income of $233,300 to afford the average priced home of $1.1 million – far short of the median total household income in Toronto of $84,000.
A truly disappointing fact is that condo sales are slowing in the GTA. Recently, there was a 17.1-per-cent decline in year-over-year transactions.
Canada Mortgage and Housing Corp. reports that we need to build a total of 5.8 million housing units by 2030 to restore affordability to the housing market. Therefore, we must essentially double the projected supply, which is beyond a tall order. Densification will be a help in turning the ship around.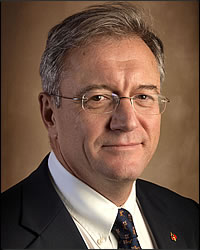 Richard Lyall is president of the Residential Construction Council of Ontario (RESCON). He has represented the building industry in Ontario since 1991. Contact him at media@rescon.com.