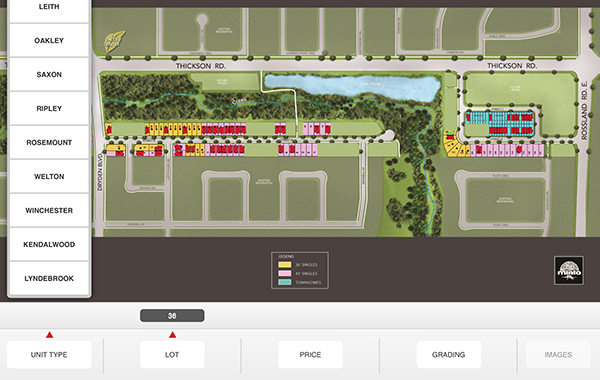 By Rick Haws
Salefish
With a new home real estate market that is bustling with activity, purchasing a home is accomplished amid a background of complexity. Keeping track of what has sold and what stages the various sales are at is a challenge for builders and developers. The variables such as which homes can go on what lots combine with architectural requirements and availability to create a scenario in which costly mistakes can occur. Using new sales software provides real-time inventory, pricing and reports to streamline the process.
Real time translates to accuracy and transparency that allow buyers to make decisions based on accurate, up-to-the-minute information. Sales representatives have less of a chance of making mistakes as the software updates and notifies the entire sales team immediately when action is taken. Builders, developers, salespeople and buyers have open access to the information and transactional data. The result is improved productivity and day-to-day work flow, as well as happier homebuyers who experience an engaging customer experience.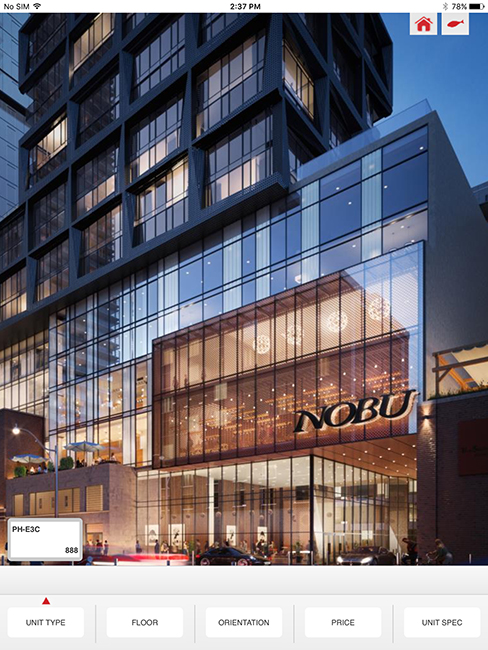 In addition, real-time pricing includes models and premiums, so sales representatives and purchasers know where they stand throughout. An example is real-time siting, which shows which houses go onto which lots, taking into consideration architectural controls according to repetition, massing, materials and colours. Before software alternatives, as soon as a home was sold, traditional siting analysis was out of date.
Software eliminates confusion regarding model availability, siting and grading, architectural controls, features, upgrades and pricing. It delivers critical up-to-date information regarding unit status, floor availability, pricing, orientation and much more. Interactive site plan tables (ISPT) at the sales centres decentralizes the process, thus streamlining it.
Software can also provide an automated scan of customers' ID at the point of sale toward 100 per cent accuracy on all forms.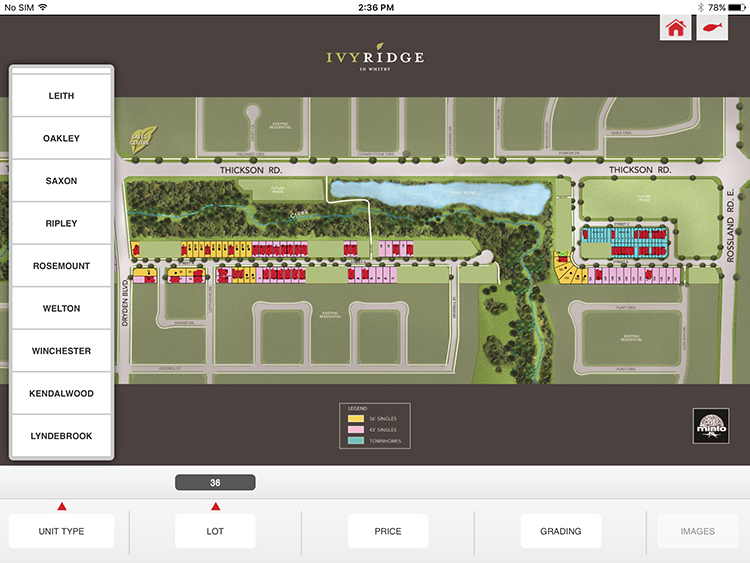 Manually inputting first name, last name, address, driver's license number and birth date takes time, and if there is a second purchaser, that amount of time is doubled. Realize, too, that government-issued ID is created according to standardized methods of dealing with multiple first, middle and last names. Characters are all capitalized to remove issues related to upper, lower and superscript letters, eliminating interpretation, errors and omissions with names such as McLeod and MacLeod. The manual entry of information can easily result in typos.
The most recent iteration of the software scanning feature is capturing signatures and initials, and then applying them to the documents. This is about a 45-minute procedure with the salesperson guiding the purchaser(s) through and answering questions they may have.
By scanning ID, sales representatives trigger the automated generation of sales documents with far fewer mistakes, and these documents can be in front of the purchaser(s) in four minutes. Buyers who know that their identification is being checked are ensured that their safety is being addressed, and the streamlined process makes for a pleasant customer experience.
This customer ID scanning technology is just one of the operational efficiencies that make this software so revolutionary. Salespeople can access real-time sales and reporting anytime, anywhere. They know which homes/ condominium suites have sold and which are still available, enabling buyers to make decisions based on real time information.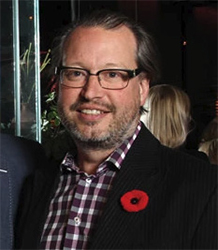 Rick Haws is president and founder of Salefish Software. http://www.salefishsoftware.com/