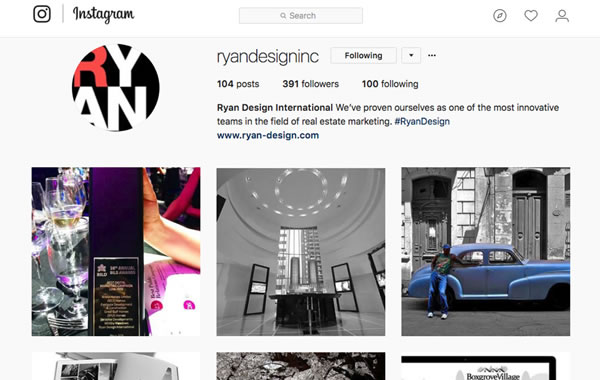 This is a brave new world – the world of Facebook, Google and Instagram, of short attention spans and instant gratification.
by Linda O'Connor
Ryan Design
With the population of the GTA expected to grow by over 2.6 million to 7.45 million people by 2031, the demand for new housing is greater than ever. That being said, with opportunity comes a crowded market, fierce competition and the dire need to stand out. While newspapers, magazines, TV and radio have their place as valuable advertising tools, social media provides layers of added engagement, and many of the old rules don't apply anymore. This is a brave new world – the world of Facebook, Google and Instagram, of short attention spans and instant gratification.
Here's where social media can play a vital role in the success or failure of any project. Being a highly visual medium, social media gives you a chance to show off your work to a wider audience and reach the right people in a way you never thought you could. Post a great picture of your project and it instantly gets shared, widening your reach and engagement levels.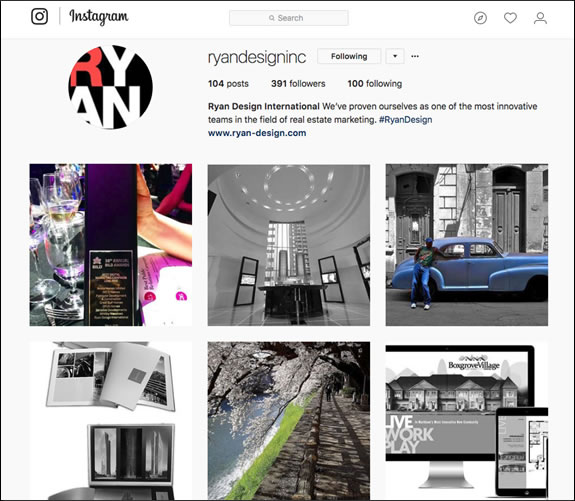 Social media has completely changed how people search for, research and buy new homes. In the past, they got their information from newspaper and magazine ads, radio ads and billboards, but nowadays they turn to social media for information. This is a paradigm shift, and we in the industry must move with the times and change the way we market and advertise our projects.
Because social media is interactive, you can instantly gauge the success of your campaign by how many clicks it generates, how many likes, how many times it's shared, where it's shared, and so on. That's the magic of metrics and analytics – the power to put precise numbers and data to your ad campaign in a way that's never been possible before. Every ad dollar can now be accurately tracked and every penny can be put to maximum use.
Facebook has become a giant in digital advertising solely on the basis of the vast information it has about its members, and it has found a way to monetize that information. Whether you want your ad to be targeted by behaviours, interests, age ranges, languages or locations, your Facebook ads will be served to the right people at the right place, and at the right time.
Instagram has become another popular avenue to promote your brand and product because, as we all know, homebuyers love photos! By uploading pictures of your gorgeous homes or renderings, decor centres and sold-out events, you'll instantly entice your customers to be more intrigued about your project. With the help of popular hashtags added to your posts, you will be able to reach new heights by getting more views to your page and generate more likes.
The thing about social media is that it's instant, and it's viral, but your message needs to be fast and concise before you miss your chance to attract your audience. By asking the right questions, listening to your customers, and engaging with them, you can improve your product, finetune your message, plan your events, and offer the right incentives. By providing relevant messaging in real time, you can create trust and instill confidence in your customers. At Ryan Design International, we understand every tool is only as good as the user, and social media is no different. With a proper understanding of its impressive powers, our award-winning digital team can maximize reach, optimize value and provide better and more cost-efficient media spend to reach potential homebuyers.
---