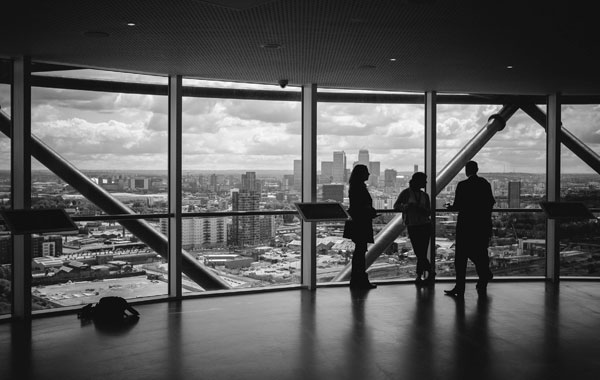 By Samantha S. Sannella
Cushman & Wakefield
There are two factors in the building process that contribute greatly to innovative results, but that are also often overlooked: Architectural programming and integrated team delivery. Builders and developers would benefit from both, so what does this mean to them?
Architectural programming
First, architectural programming is the key ingredient to a successful building. It is the research and decision-making process that identifies the scope of work to be designed. It is not a "wish list." It is also not simply a spreadsheet of area requirements, while that certainly is a component of a good architectural program. It is a comprehensive methodology that includes setting goals, establishing facts and known conditions, developing concepts and strategies, testing those strategies by determining area and budget and schedule and, ultimately, distilling the information into a concise set of criteria against which to measure results. This is the basis for the entire project. Surprisingly, many projects omit this step, as frustration with architects and designers spiral out of control. As well, while many architects and designers can do programming, it is really an expertise that most do not possess. Architectural programming is analysis, and architectural design is synthesis – and the two skill sets often don't meet.
Integrated team
If the architectural program is created successfully, it has included the advice, opinions and expertise of a much larger team of contributors. This is often the beginning of establishing the "integrated team" that is necessary to create the complex buildings of today. No longer should the design professions be siloed and operate like neighbors handing ideas over a fence. From the onset of the work, a core team of all design disciplines should be involved in the overall creation of the project: Architects, interior designers, engineers, landscape architects and sustainability specialists. If occupiers are known, then tenant representation is ideal. If the building is to be sold, then real estate brokers and representatives from the marketing team are important to include.
Not only will such a process save the builders and developers money when it is most critical (during construction when changes are extraordinarily expensive and schedules extremely tight), but it typically shortens the design schedule significantly and mitigates risks.
At the end of the day, both techniques are communication strategies with the aim to bring the best ideas forward, together, from the beginning of the process. This approach creates more (and better) ideas up front, which can have a significant downstream effect on the entire process and produce more innovative results.
| | |
| --- | --- |
| | Samantha S. Sannella, BFA ID, M ARCH, is Managing Director, Strategic Consulting Canada, Cushman & Wakefield. |
---