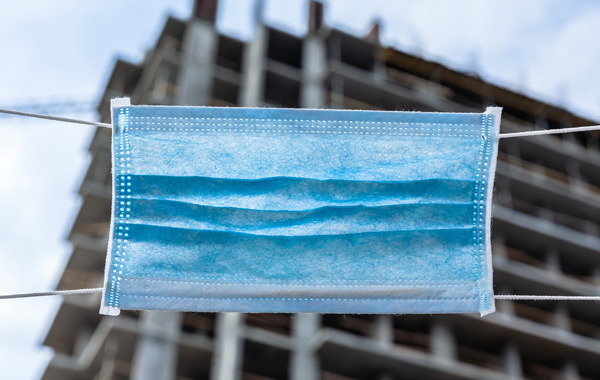 By Richard Lyall
RESCON
Ontario's Ministry of Labour, Training and Skills Development must be commended for releasing COVID-19 standards and best practices for construction, while ensuring implementation through robust enforcement.
In the face of this pandemic, Minister Monte McNaughton's staff are ensuring construction continues to operate safely.
As of April 7, ministry inspectors had visited more than 2,100 of workplaces related to COVID-19 to ensure they comply with the health and safety guideline released by the ministry and the chief prevention officer.
The vast majority of inspected construction sites comply with this guideline.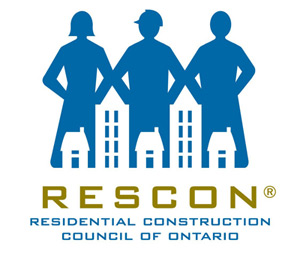 RESCON and its construction industry partners are united to protect on-site workers. These partners include the other 14 members of the Construction and Design Alliance of Ontario, led by Sandro Perruzza of the Ontario Society of Professional Engineers.
Answering the call
Speaking directly to the industry, Premier Doug Ford said every construction site must maintain sanitary conditions or they will be shut down. RESCON completely agrees. During this crisis, the focus on health and safety for construction sites has been enhanced as have safety standards. The industry has answered the ministry's call to strengthen its practices.
(A reminder: Construction sites have joint health and safety committees as mandated by the Occupational Health and Safety Act. Any and all safety issues should be brought to this committee and addressed immediately. In addition, workers have always had the right to refuse unsafe work. This longstanding workplace protection has not changed.)
Meanwhile, the recent announcement by the government relating to construction activity in Ontario scales back residential construction in a way which considers the technical requirements of building construction sequencing as well as the contractual responsibilities industry has to homebuyers. Much-needed homes, including affordable housing, will still be delivered for thousands of people.
Doing our part
As the GTA is suffering from a housing supply crisis and an infrastructure deficit, it is essential that the industry can continue to build homes for people and ensure that our infrastructure and transportation systems are constructed. Otherwise, among other problems, we will continue to hear stories from Premier Ford and the media about families who could end up homeless because construction on their new homes has been shut down.
We all need to do our part to come together – it's all of us against COVID-19. Let's keep each other safe.
| | |
| --- | --- |
| | Richard Lyall is the president of the Residential Construction Council of Ontario (RESCON). |
---