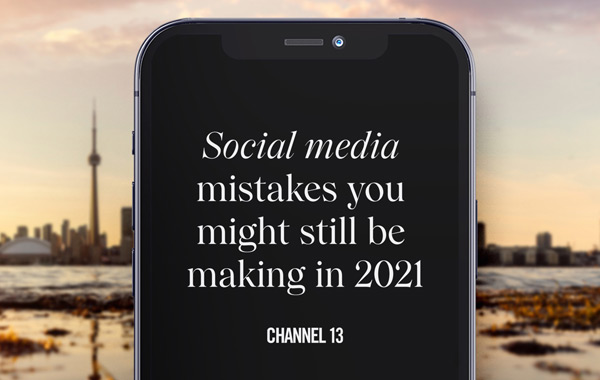 SPONSORED CONTENT
With millions of daily active users, platforms such as Instagram and Facebook can be a goldmine for your brand. Whether you're launching a pre-construction project to the market or you are a large multinational developer, these platforms allow you to connect and engage online with almost any audience.
However, if you're not using social media strategically, you won't see effective results. Are you failing to engage with your audience, gain leads, or boost sales awareness using social media?
Could you be making one of these five critical social media mistakes?
1. You don't have a plan
On a personal account, you might get away with sharing whatever you want, whenever you want. But this approach can be a costly social media mistake when you're using these platforms for business.
Gain better insight through identifying the most important goals you want to achieve with social media and developing an actionable plan you can use to accomplish them.
2. Your content isn't scheduled
Developing a social media plan is a good start. But you won't be able to optimize your results if you don't have a consistent posting schedule for sharing the content. Why is consistency important? Followers love it. It lets them see that you share great content on a regular basis, and that's how they know they can count on you to provide consistent value.
When you maintain a consistent posting schedule, your followers know when to expect and show up for new content.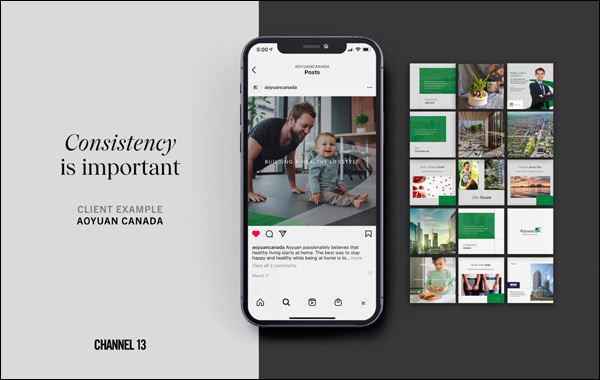 3. You're reluctant to use new features
Because social media changes so rapidly, you've got to be willing to adapt if you want to survive and stay relevant to your audience.
It's important to be open to trying new social media features (and even entirely new platforms) to succeed online. As new features rollout, it's best to be an early adopter rather than running the risk of being left behind.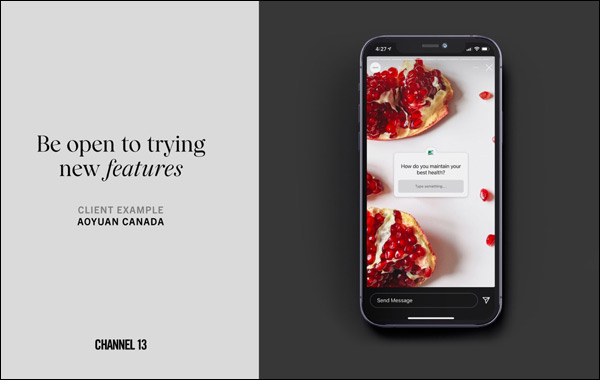 4. The content you create is not optimized for engagement
Although promoting your brand is a key part of your strategy, it's important to remember that social media is a two-way street.
To drive results, you need to interact with your followers. What's the value in having followers if they almost never like or comment on your posts? Focus on building genuine relationships with your audience and other brands to start meaningful online conversation and, more importantly, drive awareness and ultimately leads for your business.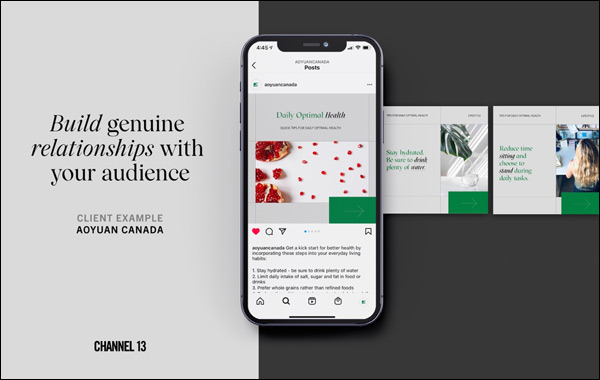 5. You could be underutilizing the value of telling stories
Instead of listing out the facts, share relatable stories that focus on the benefits you have to offer.
One way Channel 13 helps clients connect with potential purchasers online is through crafting stories that are easily digestible and visually compelling. We work directly with developers and builders to distill your brand's ethos, values and personalities into a memorable story that attracts and captivates your target audience.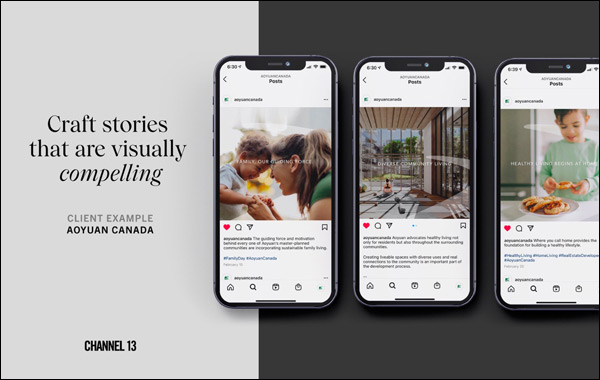 Tying it all together
Social media can be a highly effective marketing tool for any business when done correctly. Avoid making common mistakes by following a strategic plan, prioritize making genuine connections over counting followers, and being ready to adapt when the landscape changes. After all, if you're going to spend time and money on social media, you might as well do it effectively.
It's time to start sharing compelling stories that speak to your target audience. You build, we brand. Tune in to Channel 13 and start building or elevating your brand on social media. Find out more at channel13.ca or contact us to book a strategy call.

---