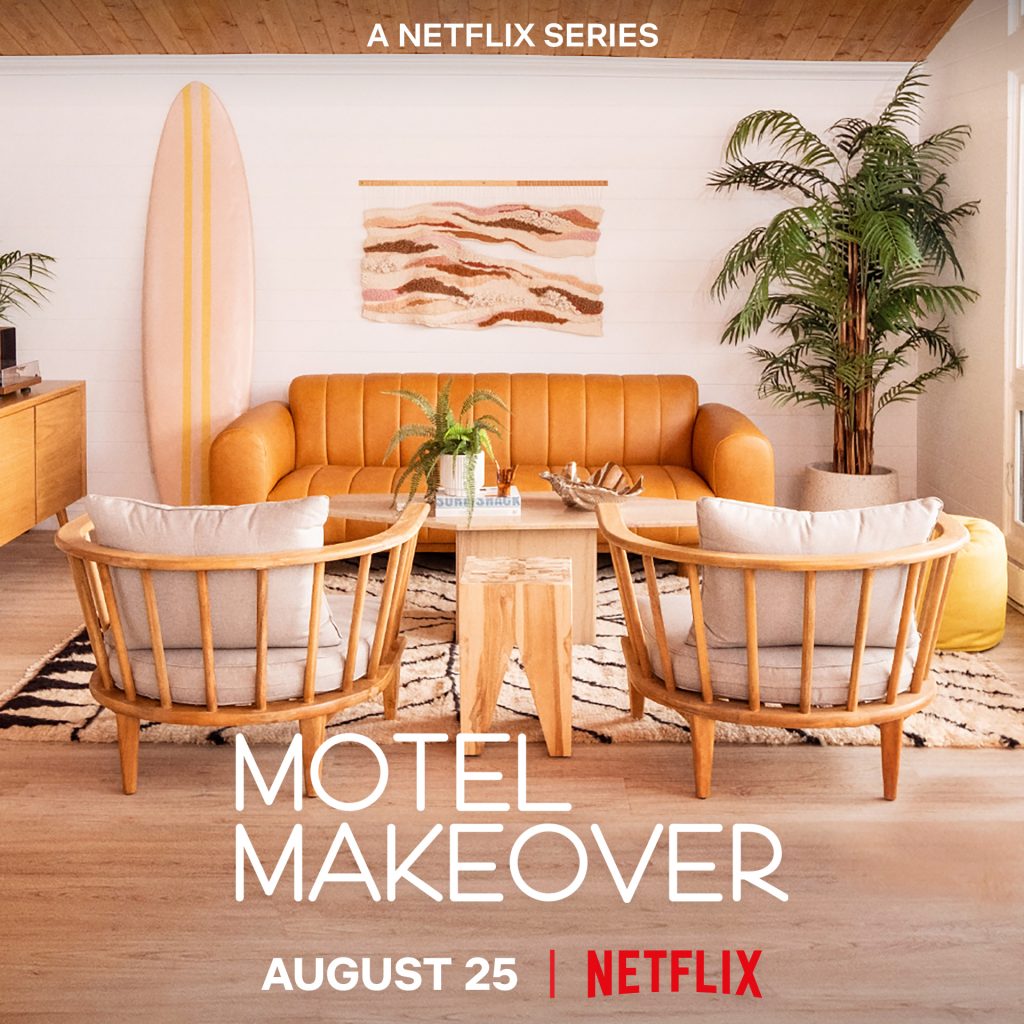 SPONSORED CONTENT
Toronto-based NEEZO Studios, a one-stop creative studio that specializes in many creative marketing services, was recently called upon to create the 3D animations and graphics featured on Netflix's latest original series, Motel Makeover.
Sought out by some of Hollywood's biggest TV networks, NEEZO Studios is no stranger to creating cutting-edge animations that bring popular TV shows to life… and Motel Makeover was just another example of that, a show that allowed the NEEZO team to put their creative minds together to bring the June Motel to life, as the episodes in the popular new series progressed.
Motel Makeover is a new six-episode series that "centres on friends and business partners April Brown and Sarah Sklash as they reinvigorate a dated property in Sauble Beach, Ont. It's a second location for their brand of June Motels, which offer guests Instagram-worthy backdrops, rose and plenty of millennial pink." (Credit: USA Today, Mere home renovations aren't enough: Motel makeovers are the latest in the supersized TV boom). Motel Makeover began streaming on Netflix on Aug. 25, 2021, and can be watched in 190 countries. This exciting new show was also trending in the top 10 spots on Netflix just following up its release.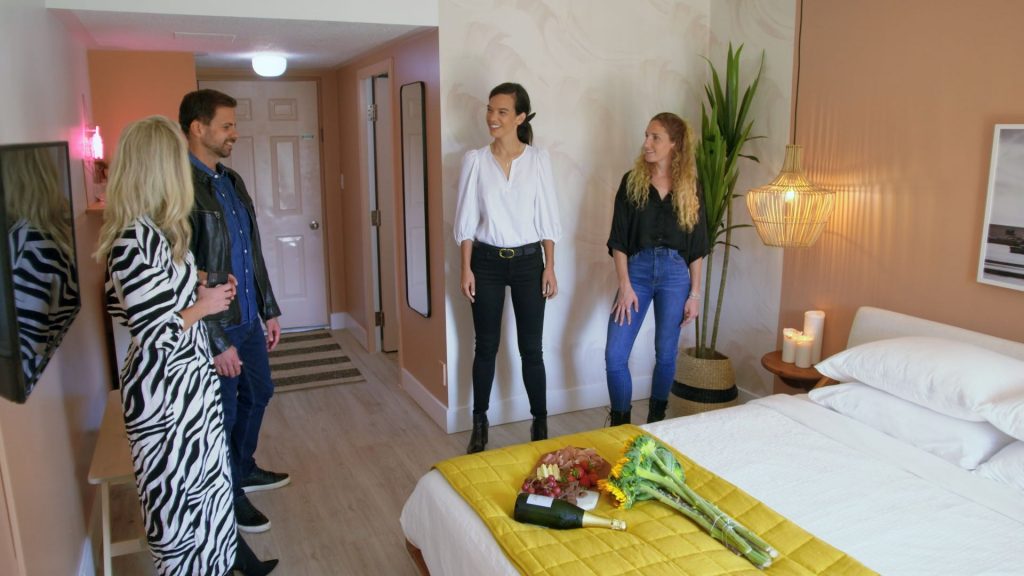 The animations on Motel Makeover were used to show viewers the before and after of each interior and exterior space. As Sarah and April discuss their plans and how they would like to renovate the motel, NEEZO's animations fly onto the screen and build up everything word for word. Including animations that fly onto the screen while the duo discussed their plans is a wise way for viewers to truly be part of the magic and understand the progress and changes before anything is actually done. It gives them the chance to feel as if they are right there with Sarah and April looking at their plans.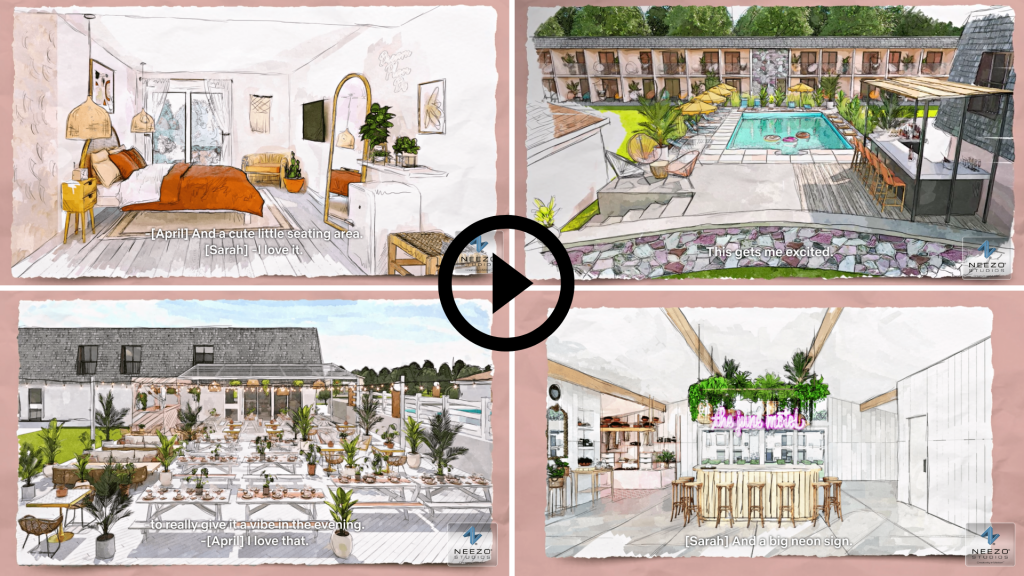 This style of animation has become one of NEEZO's many popular signature looks, and something that has captivated people from all over the world. With the exciting addition of Netflix to its film/TV clientele, NEEZO has also been the home of the 3D animations and renderings on HGTV's hit series, Property Brothers, since the show's inception more than a decade ago. The creative studio has also been called upon to create the 3D animations and renderings on other shows that feature Drew and Jonathan Scott (The Property Brothers), including Brother Vs. Brother, Forever Home, Celebrity IOU, Property Brothers at Home, and more. In addition to HGTV and Netflix, NEEZO's animated work has also been featured on networks such as ABC, CBC, CTV, W Network, and The Food Network. On all of these shows and networks, NEEZO has been called upon to create its signature build-up animations that the company is widely known for.
It's no doubt that NEEZO has made a memorable mark in the film/TV industry and has become the go-to studio for all kinds of intriguing television shows. Netflix's Motel Makeover is another addition to the studio's already strong background in creating 3D animations and renderings for all kinds of television shows. With a diverse tv/film portfolio, and many other creative marketing services under their roof, it's no doubt that NEEZO Studios will continue to make waves and be a prominent force in the television/film, marketing, and PropTech industries.
For more information on NEEZO Studios and its products and services, please visit neezostudios.com or email Chloé Maalouf at cmaalouf@neezostudios.com