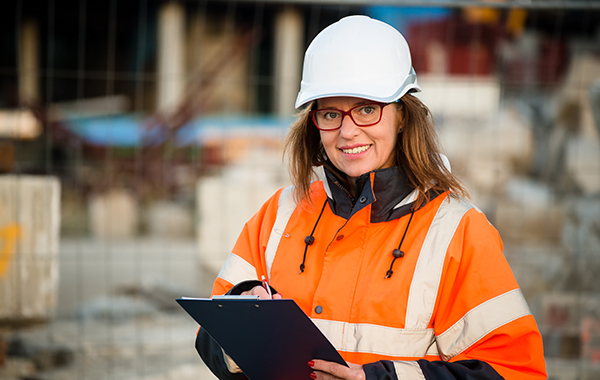 By Richard Lyall
RESCON
Demand for skilled trades workers in Ontario, by all accounts, is only going to increase. In construction alone, more than 100,000 workers are expected to retire in the province over the next decade, or roughly 21 per cent of the workforce, leading to thousands of quality job openings.
These opportunities will be well-paying, stable positions now and for the foreseeable future. However, shortages are expected in several of the skilled trades, many of them in the residential sector. It's simple math really. The number taking up the trades does not equal the number who are retiring.
Boosting the workforce
We therefore must find a way to boost the workforce to keep up with demand for much needed housing and infrastructure – either by getting more youth, women and underrepresented workers into training or bringing in foreign-trained construction workers with specialized skills.
A new milestone agency created by the Ontario government to raise the domestic numbers will certainly help. Skilled Trades Ontario (STO) has been formed to address the challenges facing the trades and work with employers. The agency was launched Jan. 25 with announcement of its first board of directors.
The STO board will be chaired by Michael Sherrard, founding partner of leading labour employment and law firm Sherrard Kuzz, who has a solid track record within the labour relations and skilled trades community. The CEO/registrar is Melissa Young, who brings experience from the electrical sector. Board members of the agency have experience in the skilled trades and construction.
Trades a career choice
The new agency replaces the Ontario College of Trades (OCOT). It will provide a fresh start with a different mandate. OCOT's directive was to regulate and promote skilled trades in Ontario but was most often associated with controversy related to jurisdictional disputes and enforcement issues.
As Labour, Training and Skills Development Minister Monte McNaughton pointed out, STO will redraw the system to address Ontario's labour shortage and make the trades a career choice for more people.
The agency will focus on promoting the trades as satisfying and rewarding careers, simplifying the system for both apprentices and employers by providing a streamlined, user-friendly experience for tradespeople and introducing a single-access window for entry to the skilled trades.
One-stop shop
An online service will help apprentices manage their careers in one place with a one-stop-shop for scheduling classes and exams, submitting forms and paying fees.
The plan is for processing and registration times for prospective tradespeople to be reduced from 60 days to 12. In the previous system, applicants had to mail-in documents to offices for one service, call in for a second, and appear in person for a third.
The old system was confusing and likely stopped a lot of potential apprentices from pursuing a career in the trades.
The new agency will update training standards to ensure journeypersons have the skills employers need, improve trades training, and work with the skilled trade community, new and young Ontarians, and employers. It will also be encouraging employers to increase their participation in apprenticeship programs by creating jobs and directly hiring apprentices.
Expanding eligibility
However, domestic training and hiring alone will not be enough to offset the upcoming shortages. We also need to expand the list of professions allowed under the Ontario Immigrant Nominee Program (OINP) so more foreign-trained immigrants with specialized skills in the voluntary, non-compulsory trades can work in Canada.
Specifically, RESCON is requesting that the list of eligible workers under the nominee program be expanded to include those that fall under Skill Level C and D in Canada's National Occupational Classification system, and set aside up to 1,000 immigration spots for general labourers who are considered Skill Level D.
We must pull out all the stops to get more people into the trades. Eliminating the obstacles – for both domestic youth and international construction workers – is critical to building a better future in Ontario.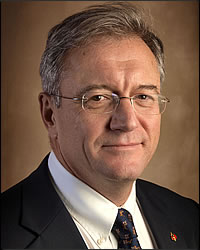 Richard Lyall, president of RESCON, has represented the building industry in Ontario since 1991. Contact him at media@rescon.com.