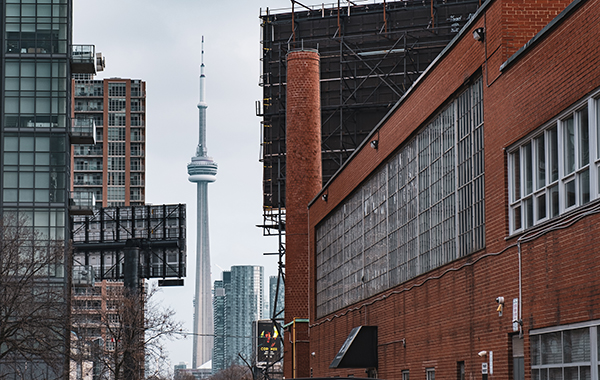 By Edward Whitehead
The dominating focus on the COVID-19 pandemic over the past couple of years has made it is easy to overlook the major transitional change that is happening across the multi-residential industry.
That's the adoption of Environmental, Social and Corporate Governance (ESG) discipline in the operating and risk management platforms by major Canadian multi-res asset owners and property management organizations.
Driving this transformation is the global investment community, which when evaluating investments, is increasingly looking at environmental, social and governance issues. The multi-res real estate segment is not immune to this scrutiny and as result, many of industry's REITs, institutional and investor-driven organizations are leading the ESG transformation.
While ESG stands for Environmental, Social and Governance, it is often called sustainability. In a business context, sustainability is about a company's business model – essentially how its products and services contribute to sustainable development. Whatever the industry, every medium- to large-sized organization will be required to establish real sustainability goals and then publicly report (at least annually) on the progress made against them.  Being involved in ESG means being ESG transparent to the public and for the world to see.
The "E" side of ESG is already very prevalent in the Canadian multi-res industry, with all levels of government stating their goals to reduce the carbon impact and GHG gas emissions across their areas of jurisdiction. Government-led "Large Building Energy & Water Benchmarking" programs are taking hold in many Canadian provinces, if not already in place. It is just a matter of time before all buildings will have to post a building energy efficiency (BEE) score. In New York City this is already in play. The purpose of these grades is to publicly display how inefficient some buildings are and to incentivize owners to make changes. If shaming does not work, can penalties for not meeting targets be far behind? How long will it be before Canadian municipalities adopt the same approach?
Currently, evidence of the "S" side of the ESG equation is slightly less visible across the multi-res industry. Nevertheless, it is perhaps more critical to our industry than the "E" side of the equation.
The "S" in ESG refers to the relationships your company has and the reputation it fosters with people and institutions in the communities where you do business. It includes a company's strengths and weaknesses in dealing with social trends, labour and the current political climate.
More than 50 years ago, John Porter defined Canada as a cultural mosaic of people and no doubt this profile continue for decades to come. Establishing our credibility as an industry that demonstrates that we clearly care about the communities we serve, and that our organizations reflect the make-up of diverse communities may be the last remaining opportunity for the multi-res industry to restore a battered public image. Recent racially motivated events in the U.S., Canada and around the globe have shocked the Canadian psyche and given added rise to the importance of diversity, equality and inclusion in the fabric of our society. So, it's essential that the Canadian multi-res industry image stand tall in this regard and be visible as leader to foster change and acceptance. Failure to do so will quickly be brought forward by tenant advocate groups and by politicians who will be quick to act.
I attended the recent Canadian Federation of Apartment Associations (CFAA) conference. In discussions with apartment owners and property managers, I heard a two real concerns – serious staff shortages and the ability to attract new talent to our industry. If these issues are to be resolved, multi-res companies must become more committed to display their "S" actions to new workforce candidates or they'll continue to struggle with these accelerating personnel challenges moving forward.
The multi-res industry provides apartment homes to one in three Canadians, or approximately 4.4 million people.  These numbers will continue to grow. Coupled with the fact, that all levels of Canadian governments have demonstrated a commitment to environmental stewardship (such as climate change) and mending the social issues of the day (diversity, equality, housing shortages, income disparities), there's little doubt that there will be increased pressure on the multi-res industry to demonstrate what it is proactively doing to address these challenges on all fronts.
The ESG movement provides the opportunity for our industry to demonstrate its alignment with the needs of the many stakeholder groups it serves. This is fundamental to the industry's long term regulatory survival.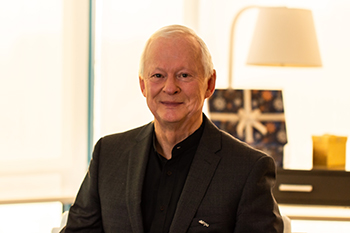 Edward (Ted) Whitehead is Director of Certification, Canadian Certified Rental Building program. crbprogram.org