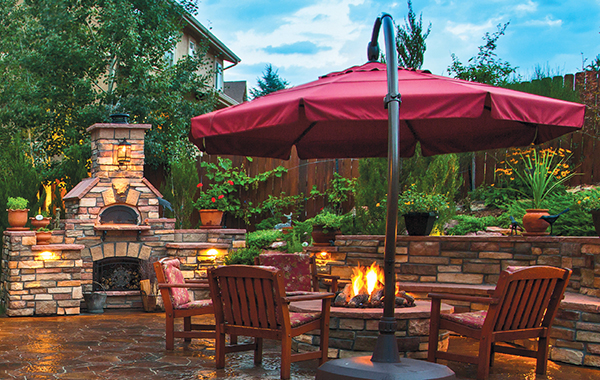 After seemingly skipping spring (again), we're heading straight into summer. And after what we've been through the last couple of years, homebuilders and renovators and their clients will want to make the most of the outdoor season. Here is a collection of products and ideas for the ultimate in outdoor living.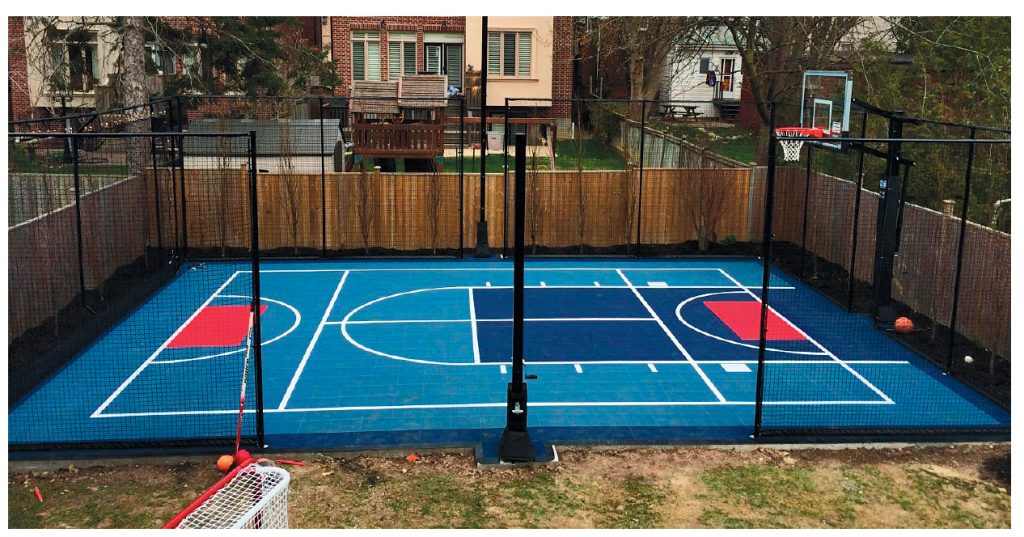 Backyard b-ball
Basketball may have been invented by a Canadian (a phys ed teacher named James Naismith created the game while working for the YMCA in the 1890s), but it took the Toronto Raptors' winning title run in the 2019 NBA Finals to get the entire nation fully behind the sport. For those with the means, a hoop attached to the garage just won't cut it. That's where a company such as Sport Court comes in. They can install full-size multi-use outdoor surfaces – complete with team logos and colour schemes – or fi t single-net courts into spaces that take up less than 1,000 sq. ft. Visit sportcourt.ca for more information.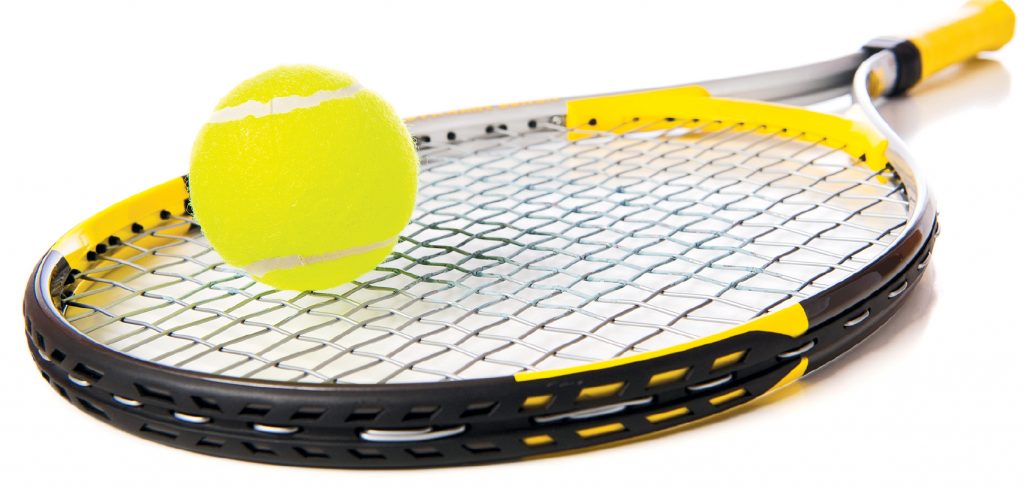 Tennis anyone?
A private court has always been a status symbol in tonier parts of town. Grass, clay or cushioned surfaces are available, and don't forget to include a ball machine to fine-tune your game. Looking for something smaller and trendier? Then consider pickleball, which proponents bill as "North America's fastest growing sport." Invented in the 1960s, the game is undergoing a retro resurgence. Played on a badminton-sized court with paddles and a wiffle ball, like tennis, you can play singles or doubles.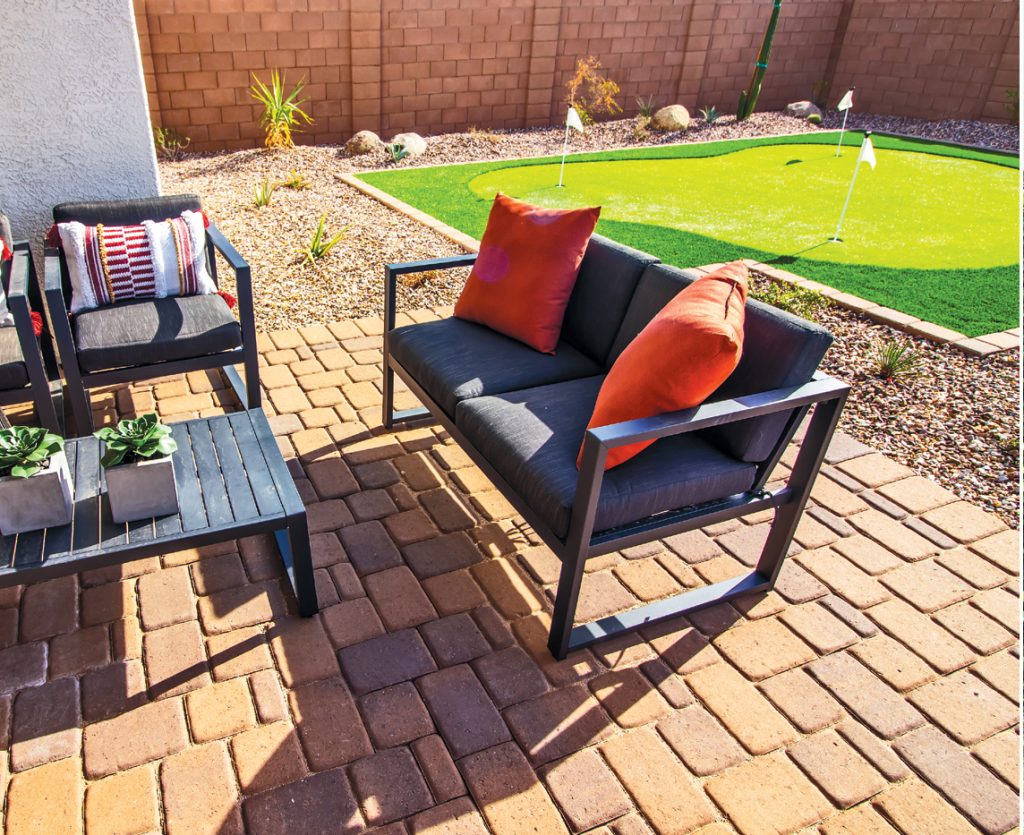 Putting green
Personally, I subscribe to Mark Twain's notion that "golf is a good walk, spoiled." But if you've been bitten by the golfing bug, who wouldn't want a home putting green to work on their short game? You could source a suitable seed (such as Bermuda grass) and religiously water and mow to keep it up to PGA quality, or make life easier with an artificial turf surface. You can pick up everything you need at your favourite big box store to install a seven-by-10-ft. green for about $500.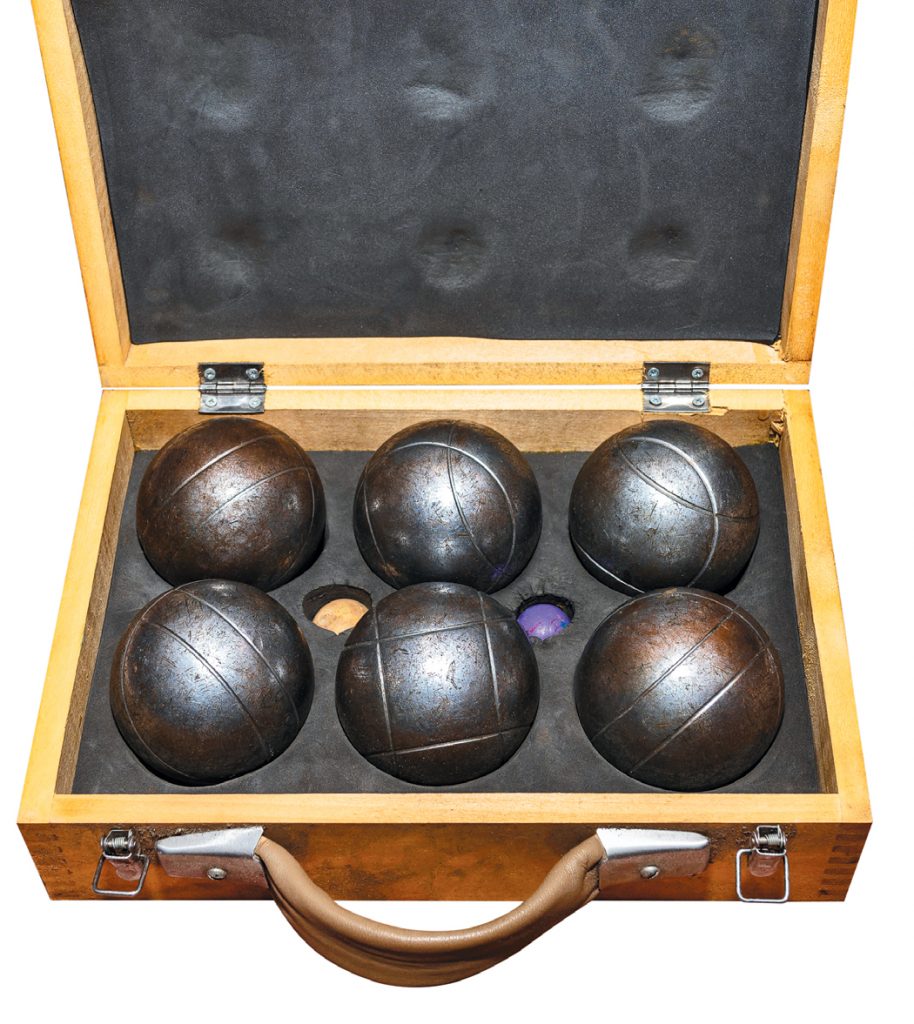 Backyard sports with culture
Depending on your client's background, they may play bocce – favoured in Italy and Portugal, France's similar game called boules, lawn bowling for the ex-pat Brits, or horseshoes, cornhole and ladder golf for the North American crowd. An official bocce court is 86.92 ft. long by 13.12 ft. wide, and lawn bowling "rinks" are 14 by 120 ft., ruling those out for most urban homeowners. But you can play boules in a 10-by-40-ft. space, and you need only 15 ft. between the two three tiered ladder golf racks.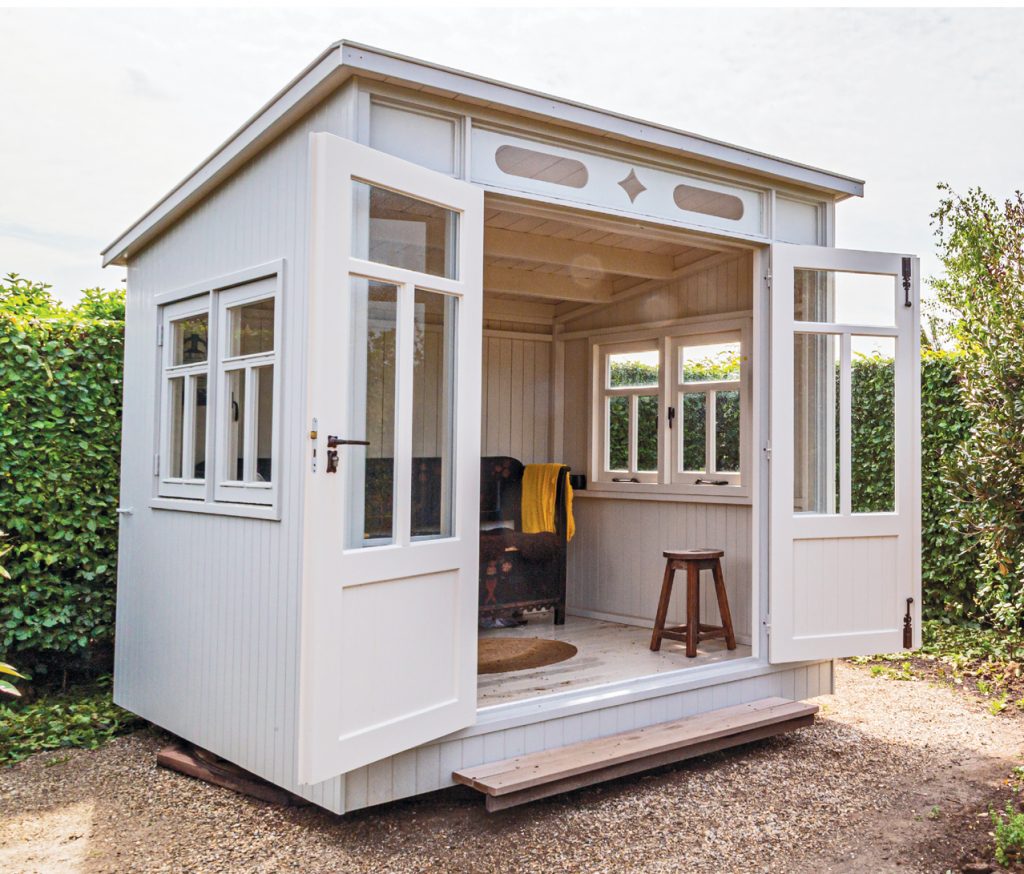 Exterior home office
Home offices proved to be essential during lockdown. Unfortunately, for many, that meant setting up shop in the dining room or a dark corner of the basement. Adding a dedicated outdoor space, such as Toronto-based Adode structures, is an attractive alternative. With a 108-sq.-ft. footprint, they don't require a permit (in most cases), are mounted on helical piles, and can be set up with full HVAC systems for year-round comfort. After hours, they easily convert to a sheltered outdoor oasis. Visit theabode.ca for more information.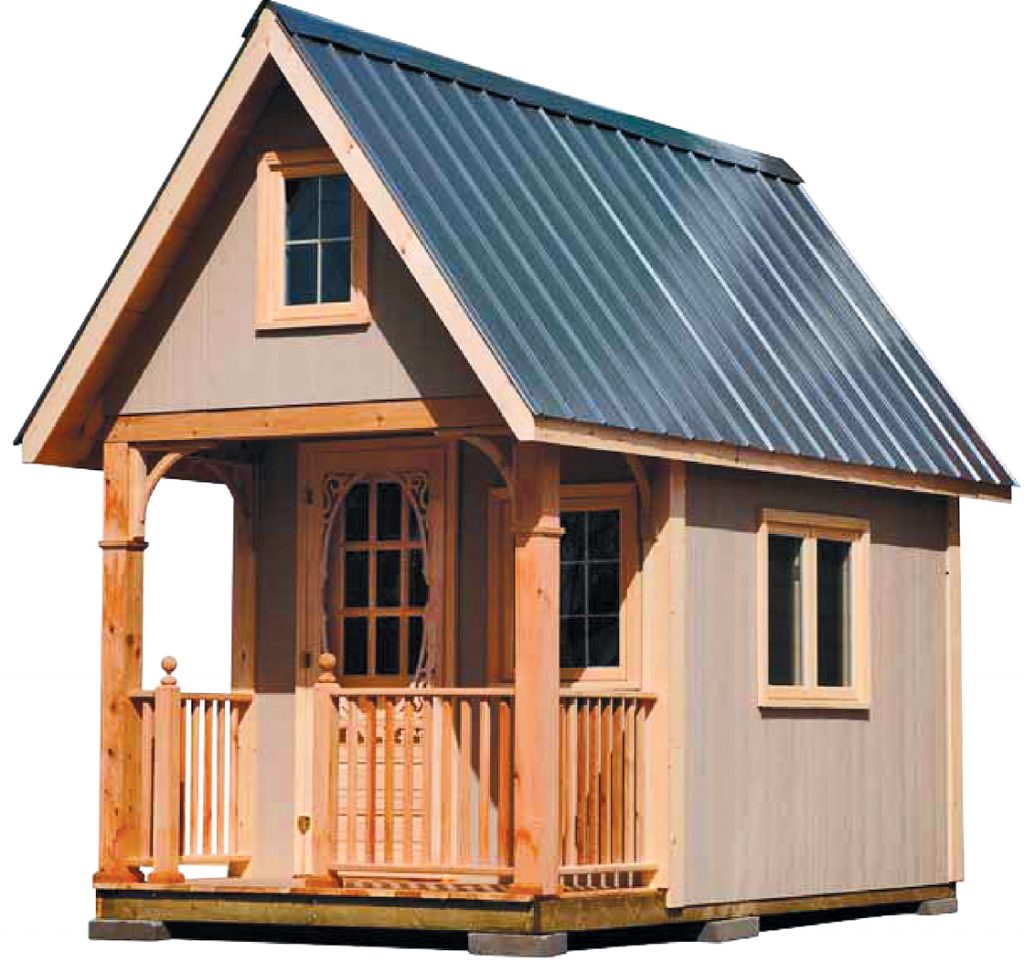 Build a bunkie
As a builder, you can design and create your own bunkie for clients, off er to assemble a simple DIY kit from the local building supply centre, or order a high-end model such as BC-based Pan-Abode's western red cedar structures. Pan-Abode has standard plans for seven accessory buildings ranging in size from 108 to 650 sq. ft., though each can be customized to your client's needs. Or tap into your skillset and type "Cottage Life bunkie plans" into Google to find a free, very detailed PDF showing how to make a loft structure that has a 108-sq.-ft. footprint, meaning that, in most jurisdictions, you won't need a building permit. (Full disclosure: I helped write and edit the plans in a previous life.)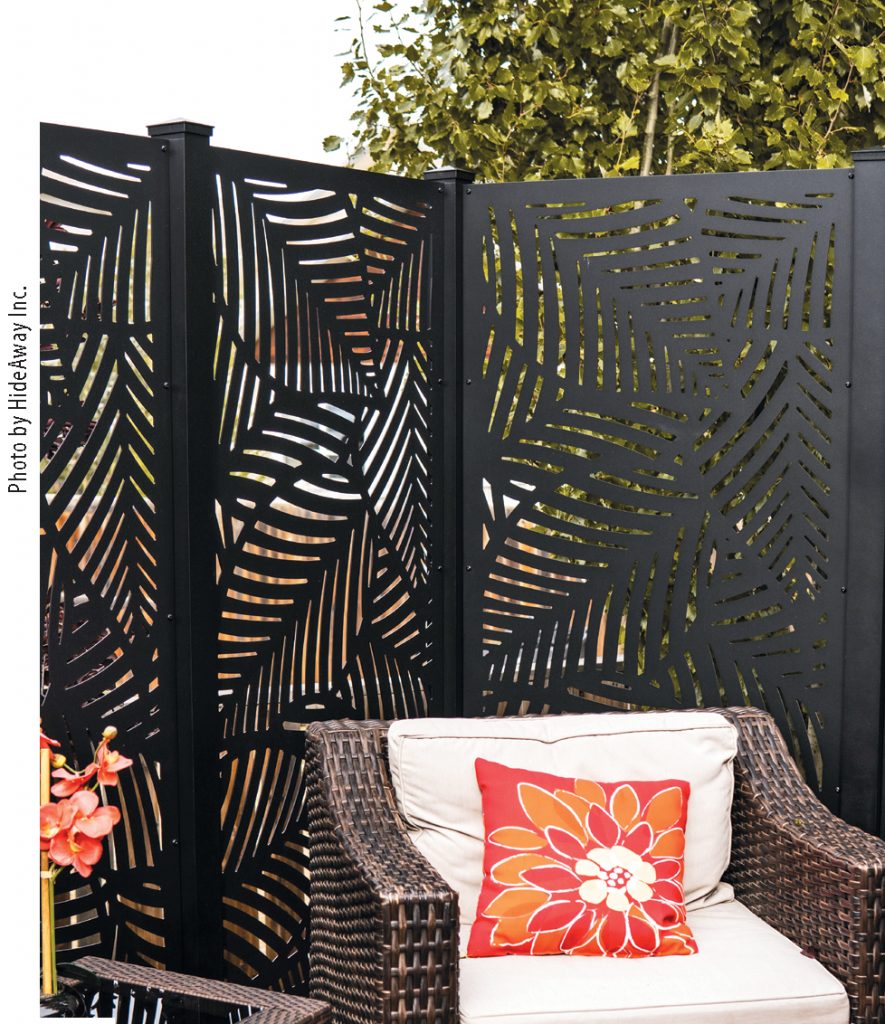 Privacy
Decorative metal screens In tight urban centres, it can be hard to have that sense of privacy in the backyard, particularly if the lot is shared with the neighbours. A couple free-standing metal screens can stylishly break up those awkward sightlines from your patio table into hot tub next door. Ideally, you'll be able to secure the base into the driveway or patio so they don't topple over in heavy winds. If not, sandbags will do the trick.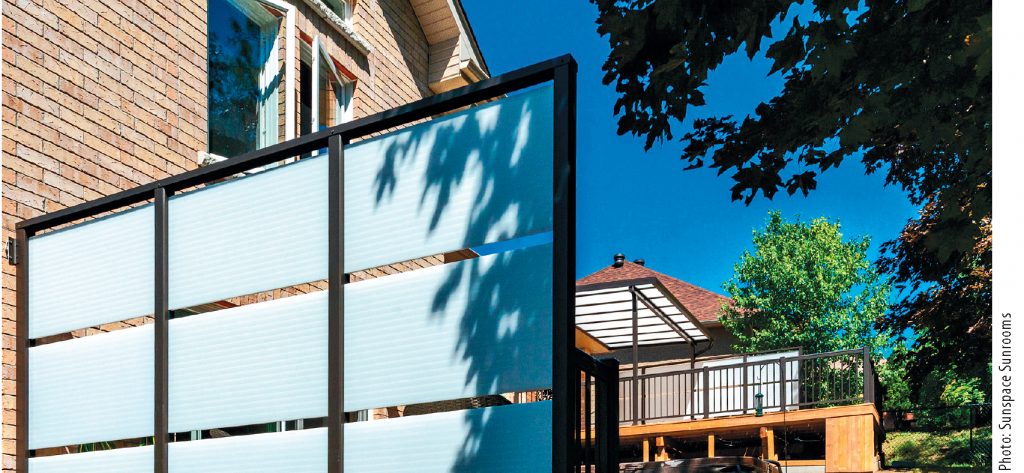 Opaque screens
Ontario-based Sunspace Sunrooms has expanded beyond screened porch enclosures and three- or four-season indoor/outdoor rooms with its Sun Lounge. These easy to assemble, durable acrylic panels built into an aluminum frame, all resting on an aluminum deck. The no-maintenance structures come in several shades and layouts and are light enough that, with a couple helpers, owners can move them around the property to catch sunrises and sunsets. Visit sunspacesunrooms.com for more information.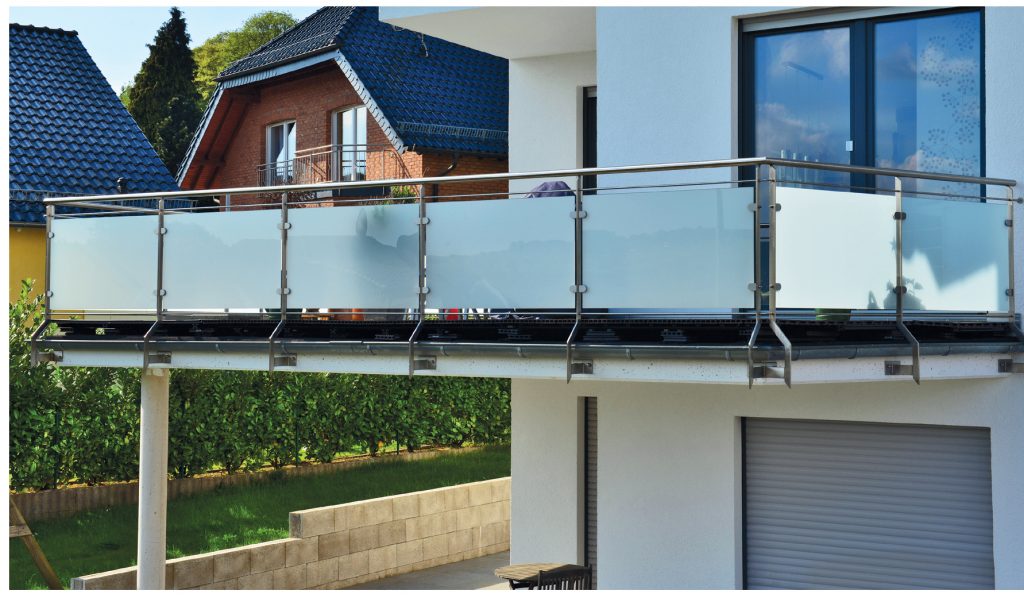 Privacy railings
Glass railings have been all the rage for decks over the past few years. But depending on the layout, you might not want a clear view in all directions – say, on the sides with nearby neighbours. In that case, most glass railing manufacturers offer frosted glass panels or aluminum inserts that fit into their frames.
Shelter & Shade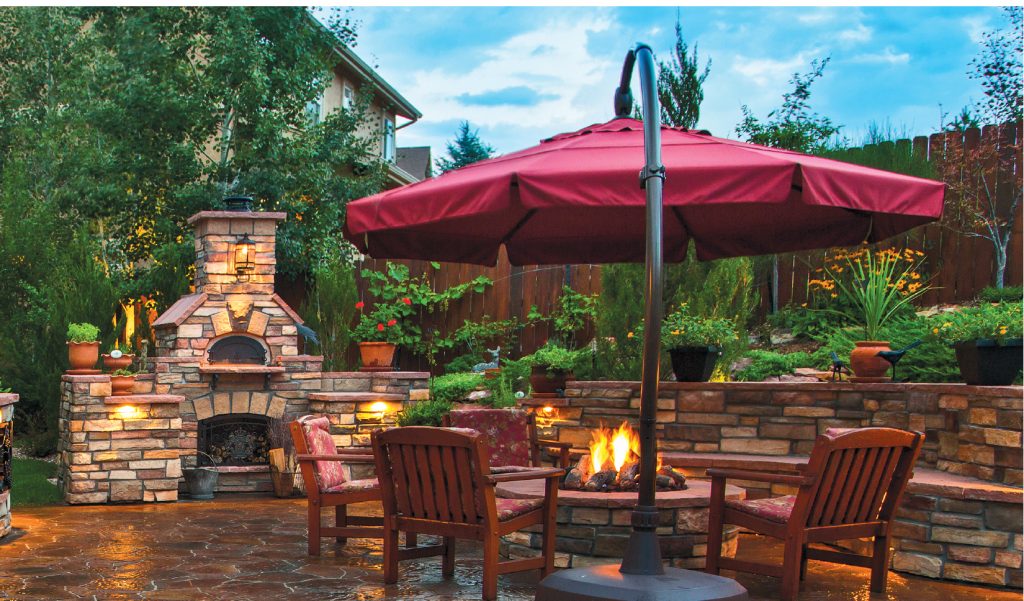 Articulating umbrella
I'll never forget the time a strong breeze put so much pressure on my parents' patio umbrella seated in the middle of the table that the glass tabletop exploded into a million tempered pieces. That will never happen with a standalone articulating umbrella. The ability to adjust the coverage as the sun moves across the sky justifies the premium you pay over a static umbrella. Just make sure you have enough sand in the base to keep it upright.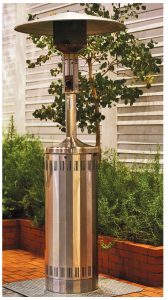 Hot stuff
Patio heating allows you to use the space well into the cooler seasons. Options include hanging or wall-mounted electric heaters, free-standing natural gas or propane patio heaters, or patio tables with built-in gas or electric heating units.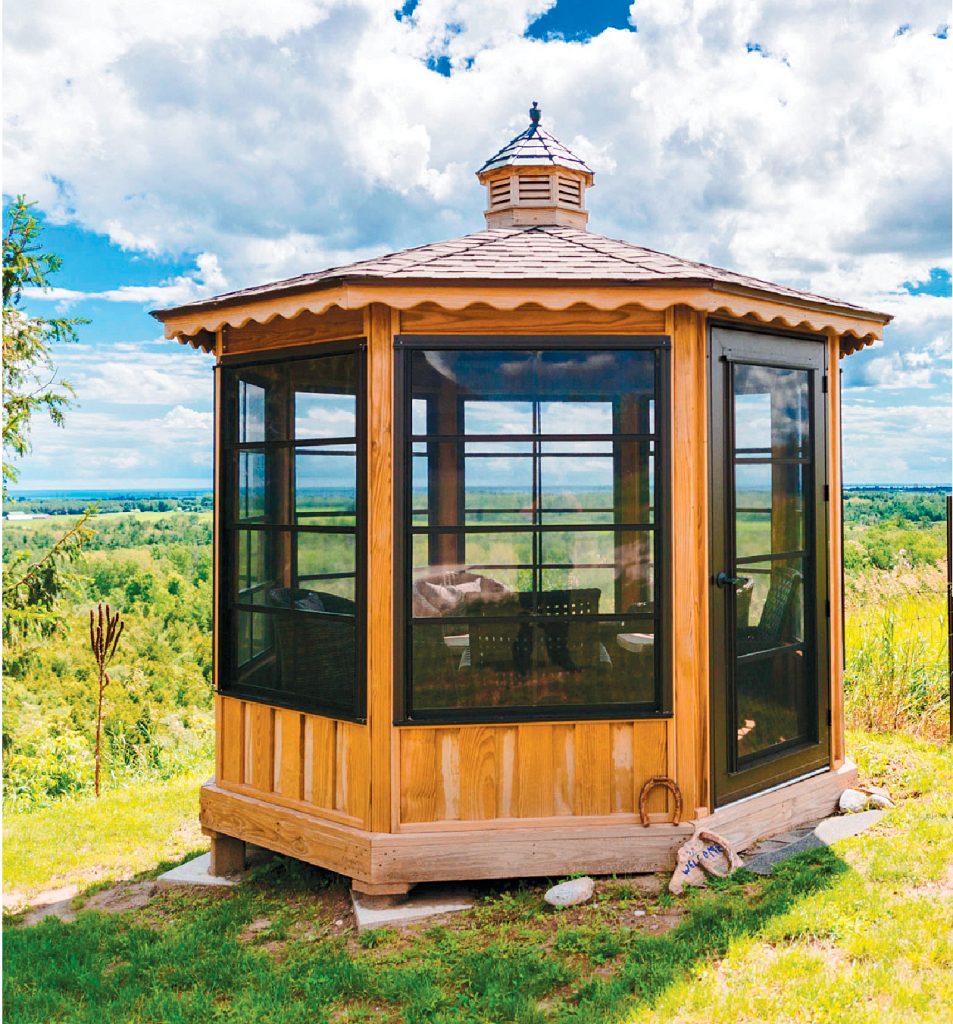 Screened rooms
Unless you want to smell like DEET or constantly be inhaling citronella fumes, a screened seating area is essential for enjoying the outdoors at dusk for much of the warm-weather season. Several companies, including Sunspace Sunrooms, make custom-fitted screens to turn porches and other covered spaces into three-season rooms. Sunspace also has a product called WeatherMaster Windows with flexible vinyl panels. These can be closed to keep the breeze out when needed, or open up to allow up to 75-per-cent ventilation.
R & R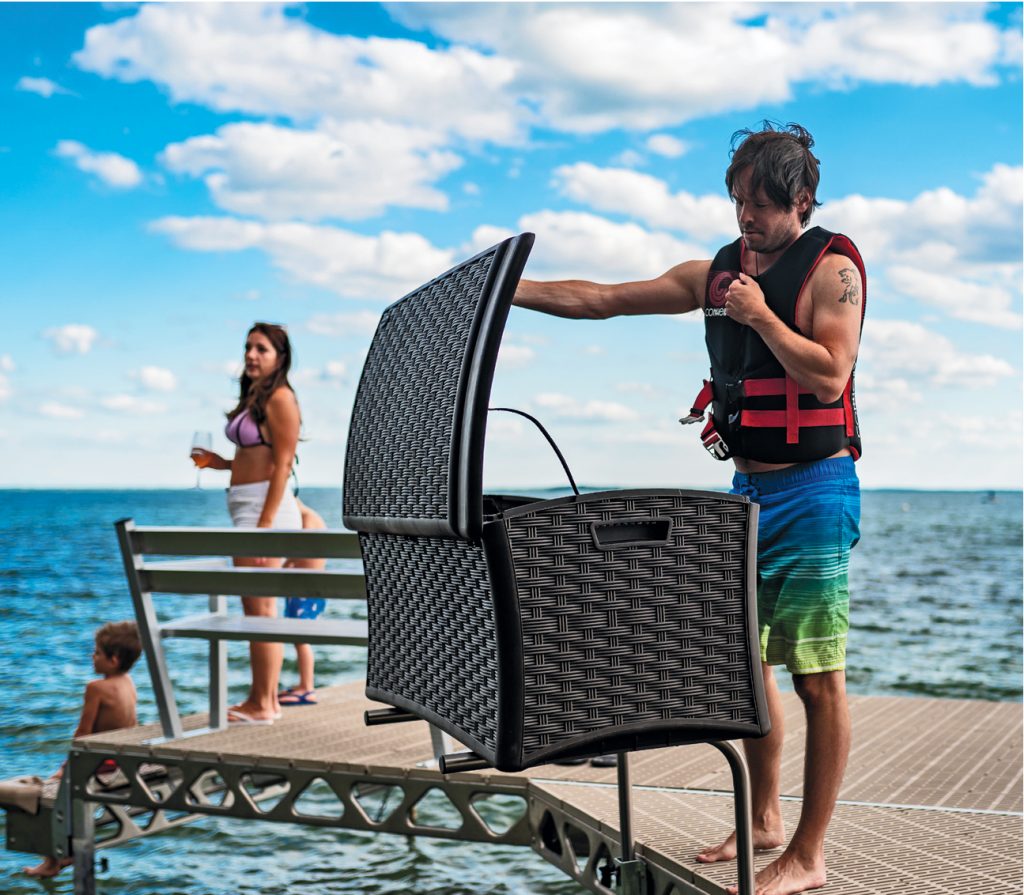 Dock storage
After the kitchen, the dock is probably the second busiest place at any cottage. So, it's important to keep things orderly on the limited deck space. Modular dock designs can be equipped with myriad built-in accessories, including canoe, kayak and paddleboard racks, storage boxes, benches and more. The equipment shown here is by CanadaDocks. Visit canadadocks.ca for more information.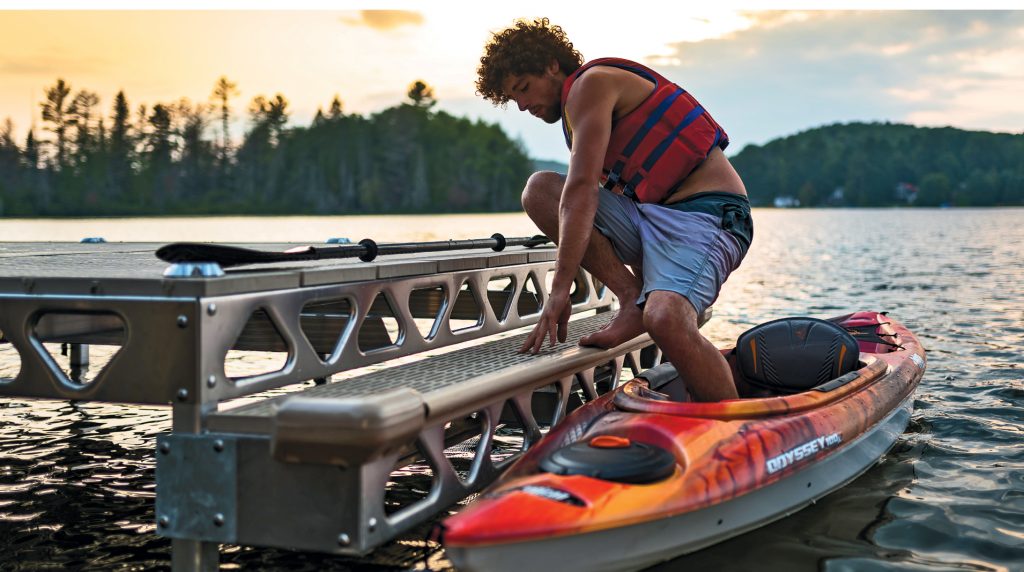 Easy glider
Getting into and out of a canoe or kayak from a dock can be a challenge, particularly if the deck is riding high above the water. This is where a boarding platform comes in handy. Ontario-based CanadaDocks has two sizes of platform (one-by-eight ft., and four-by-eight ft.) that connect to the modular docking systems.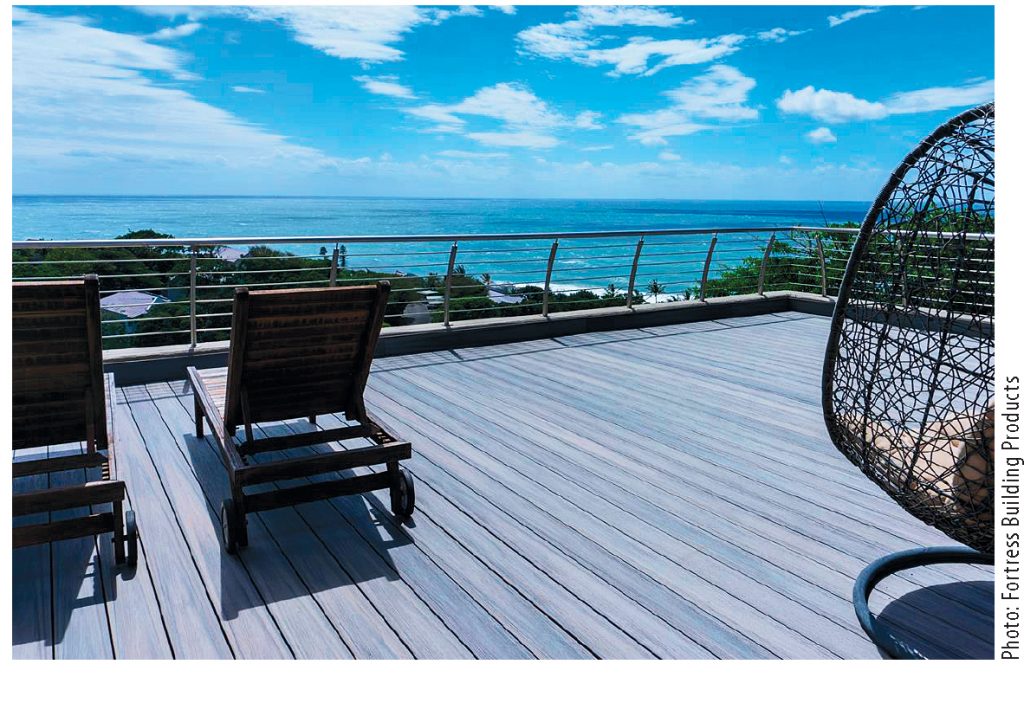 Solid core
With the current price of lumber, you might be wishing there were some alternatives to framing your decks in wood. Well, there are. For one, steel framing. Industry leader Fortress Evolution's framing components are durable, easy to install, and work with whatever decking material your client chooses. The company also has its own decking and railing systems. Sure, it still costs more than PT. But your clients will appreciate that their deck framing will likely outlast them. For more information, visit fortressbp.com.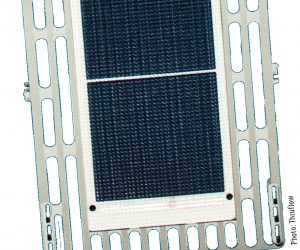 Solar-powered docks
Thruflow, an Ontario-based manufacturer of lightweight but durable decks, docks, and accessibility ramps has a product that enables your dock to generate solar power. The company's Sol series interlock with its dock panels. The non-slip panels are safe to walk on in shoes or bare feet, and generate up to 24 watts per panel. Visit thruflow.com for more information.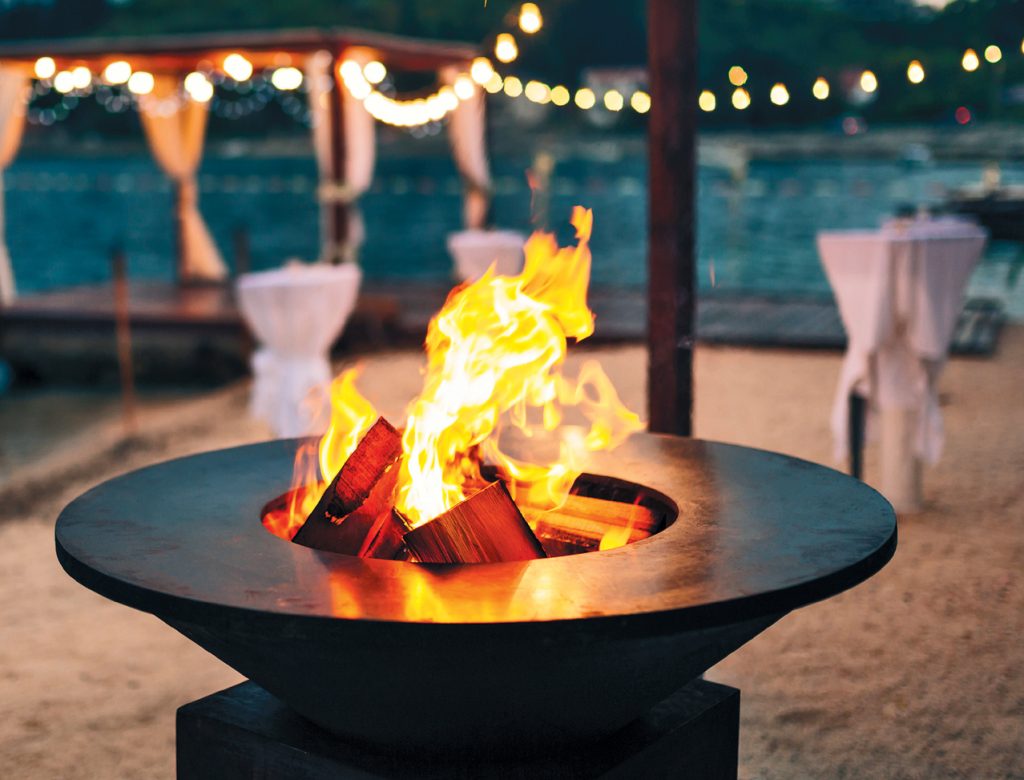 Fire pits
There's something primal about staring into a fire. Toss in some s'mores and you've got the ultimate cheap family night out. Style options range from natural stone, landscaping blocks or various ready-made metal options. Or consider a chiminea. Regardless of the design you or your clients prefer, check to make sure the local bylaws allow for open flames. And, if so, don't set the firepit up close to trees, buildings or overhanging wires.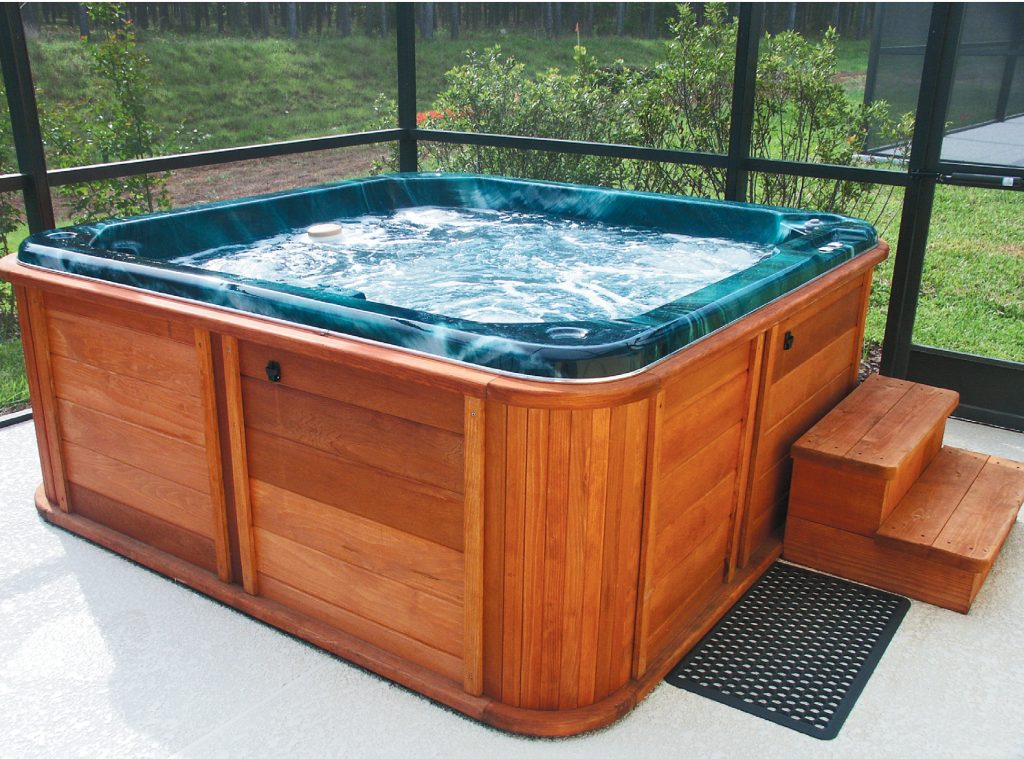 Hot tubs and saunas
Do you prefer a soak or a sweat? Or perhaps a bit of both? Deck builders can get creative incorporating hot tubs into their designs, and any builder can assemble one of the many easy-to-build sauna kits on the market. If it's for a client, just include a "right to use" clause at the end of installation day.