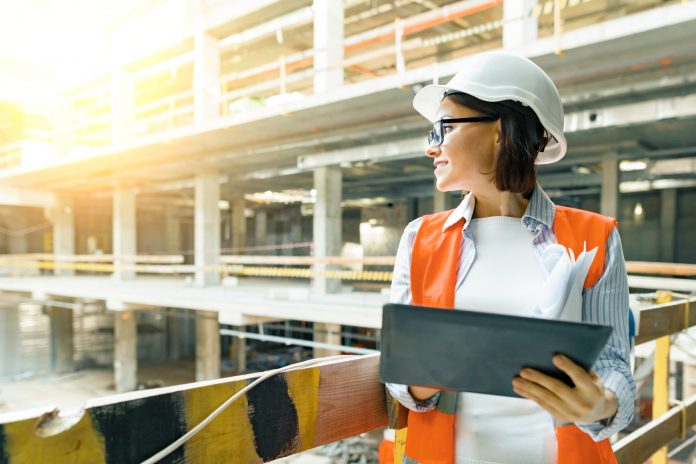 By Richard Lyall
President of the Residential Construction Council of Ontario (RESCON)
Famed American statesman and inventor Benjamin Franklin once said, "By failing to prepare, you are preparing to fail."
I couldn't agree more.
That's why it's so critical that the construction industry, along with government, lay the building blocks now to get more young people, individuals from under-represented communities – and women – into the trades.
Although the market has softened somewhat lately, the industry will recover and demand for workers will pick up.
The need for housing is not going away. And with Baby Boomers retiring en masse, there will be plenty of opportunities in Ontario's residential construction industry for those seeking careers in the skilled trades.
Dearth of female trades
Sadly though, still less than one per cent of high school graduates are registered apprentices. Equally disturbing, of the nearly 1.1 million tradespeople employed in the construction industry across Canada in 2020, only five per cent were women, a survey conducted by BuildForce Canada revealed. In Ontario, that figure is approximately four per cent, according to the provincial government.
A report by the Ontario Construction Secretariat on gender representation among apprentices in the construction trades also shed some light on the situation and dug a little deeper into the numbers. It showed that between 2015 and 2019, women accounted for five per cent of construction craft workers, four per cent of carpenters, three per cent of electricians, two per cent of plumbers, and one per cent of bricklayers.
In Canada, data from the past three years indicates a minimal uptick in the number of women working on the tools in the construction sector, however women still account for a small percentage of construction trades workers. The U.S. isn't doing any better, as only 2.5 per cent of construction trades in the field are women.
Champion for the cause
The province, under the leadership of Labour, Immigration, Training and Skills Development Minister Monte McNaughton and Colleges and Universities Minister Jill Dunlop, has been a champion for the cause. The Step to Construction Program run by the Toronto District School Board and the Building Opportunities for Life Today, or BOLT program, also inform women about careers to be pursued in the trades.
However, as the figures show, we are just scratching the surface when it comes to recruiting women. It is crucial to make more inroads if we are to reach the target of building 1.5 million homes in the next 10 years.
To accomplish that feat, we will have to double our present housing production. We will need more immigrants with experience in the construction industry and more home-grown training. We will have to streamline and digitize the development approvals process and embrace more modular offsite construction.
Equally important, though, we will have to ensure we have the talent pool. And that involves making sure the door is open to getting more women into the industry.
Women must be a key component of any recruitment effort. We must reach out via education and training programs. Advertising and recruitment efforts should also be specifically targeted to women. Efforts should be made to ensure that training programs have a representational number of women in them.
One in three women don't continue past the first year of apprenticeship, according to a recent article in The Toronto Star. Even then, just half of female apprentices go on to become licensed.
Industry pride
A provincial building trades committee, meanwhile, found that while 89 per cent of women in the trades are proud to be working in the construction industry, just 42 per cent felt welcomed when they joined the trades.
At RESCON, we have been bringing people to the table for discussions on the issue via free online webinars where stakeholders can learn more about how to retain women and the unique challenges they face in the industry. Speakers delve more deeply into the issue and provide insight. The next webinar is Oct. 19 and will feature Associate Minister of Women's Social and Economic Opportunity Charmaine Williams.
Progress has been made but as an industry we still have a long way to go. For example, it is still difficult for women to find safety boots, construction wear and personal protective equipment that fits them properly.
With the continued need for housing, and the anticipated tide of work expected, there are plenty of opportunities for women in construction – and not just in the trades, but also in other industry professions.
Although employment in construction has dipped slightly due to a perfect storm of troubles, including interest rate hikes which caused a slowdown in real estate, work and demand for workers will bounce back.
Within the next decade, it is estimated that Ontario's construction industry will need to recruit an estimated 100,000 workers. Women have an incredible opportunity to play a huge role in the success of our industry.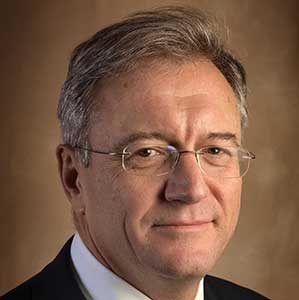 Richard Lyall is president of the Residential Construction Council of Ontario (RESCON). He has represented the building industry in Ontario since 1991. media@rescon.com.