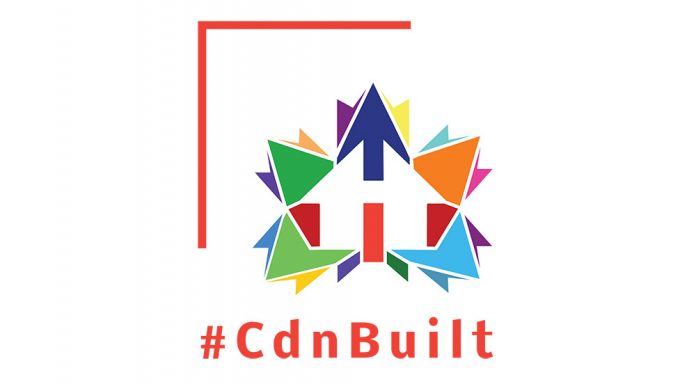 Canadian Home Builders' Association (CHBA) members have been building, developing, and renovating Canadian homes for generations. We are sharing the extraordinary contributions CHBA members make  in their communities every day through our ongoing #CdnBuilt for  Generations campaign. Here are a few recent stories. To read more stories follow our hashtag or visit blog.chba.ca/category/giving-back.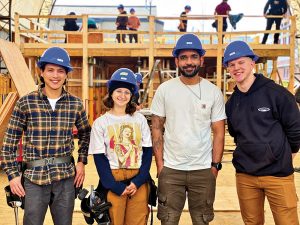 HAVAN and Centra Windows provide skilled trades scholarships to BCIT students
For more than 20 years, Homebuilders Association Vancouver (HAVAN) has been supporting future leaders in the residential construction sector through skilled trades scholarships. Each year, HAVAN, in partnership with the Centra Windows Cares Program, provides the British Columbia Institute of Technology (BCIT) scholarships to four deserving students in the Carpentry Framing and Forming program. The proceeds, which help support the educational and financial needs of students looking to build thriving, productive careers in the home building industry, are generated from HAVAN's Annual Fall Classic Golf Tournament, presented by BAKA Communications Inc. At HAVAN's 2023 AGM, BCIT students Michael Abenes, Jessika Porter, Govind Hair, and Vincent Mazur (left to right) were announced as this year's exceptional scholarship recipients.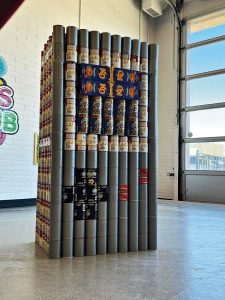 BILD Medicine Hat builds 'CanArt' in support of local food bank
When the team at BILD Medicine Hat heard they could build a structure of canned food items in support of their local food bank, they rolled up their sleeves and got to work. Medicine Hat's Root Cellar Food and Wellness Hub put on a Canstruction event to raise donations for their Emergency Food Pantry. Using donated food items from generous donor partners, BILD Medicine Hat built a 910 can structure resembling a Game Boy to pay a tribute to the children in their community. "We created the Game Boy concept because kids should be kids, and not have to worry or be fearful of not having enough food to eat," BILD Medicine Hat says. Along with BILD Medicine Hat's contribution, the event brought in more than $30,000 in food donations overall for the Root Cellar Food and Wellness Hub.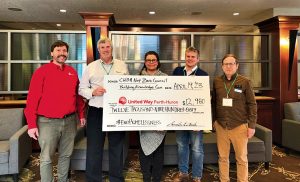 CHBA's Net Zero Council helps raise more than $12,500 for United Way
An intense knowledge exchange was paired with the cheerful spirit of giving back during April's CHBA Net Zero Leadership Summit mashup with Building Knowledge Canada's Spring Training. During the exciting event, the CHBA Net Zero Council and Building Knowledge Canada held a joint charity auction for event participants. The auction, which saw CHBA members from across the country bid on a variety of donated prizes, raised $12,980 for United Way Perth-Huron to help end homelessness in the Perth-Huron community. "The funds will be directed to Connection Centres, which offer basic needs support for folks who are unsheltered and precariously housed," says Executive Director Ryan Erb. "We will also put funds toward the Community Renewal Company, our organization's start-up non-profit housing corporation."