Canada's modular producers are raising the bar in factory-based housing construction with continuous increases in product quality and efficiencies in "mass customization." Innovative technologies, new materials and mechanicals, and advances in production methods and information technology are increasing partnerships among modular producers with site builders and developers and accelerating the pace in the uptake of modular homes and components. We asked the 2021 CHBA National Awards for Housing Excellence winner and finalists what's trending in the modular sector.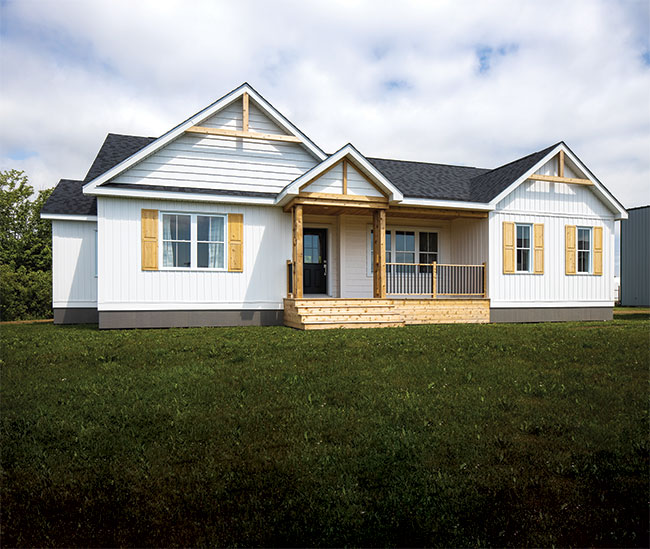 Supreme Homes, located in Tracadie-Sheila, New Brunswick, has a long history of advancing modular construction methods. "Demand is outpacing capacity," according to sales manager Frank O'Blenis. And homebuyer expectations continue to evolve: "For Supreme, contemporary exteriors and more square footage are trending as customer preferences," O'Blenis says. "Empty-nesters and seniors are downsizing, but young families are increasingly buying larger modular homes," he adds.

Regarding new developments in modular construction, O'Blenis has observed that "improvements in the energy efficiency of doors and windows add much to the quality of the home and reduce ownership costs, as do ductless heat pumps – ever-improving technologies and materials for interior finishes also continue to add value and comfort." The current shortage of materials and accompanying cost increases are presenting builders with challenges, as is the lack of worker availability. O'Blenis attributes the success of Supreme's approach to residential construction to their constant refinement of building processes, improvements to the "house as a system" – mechanicals and materials, for example – and the ongoing commitment to excellence among the company's highly skilled employees.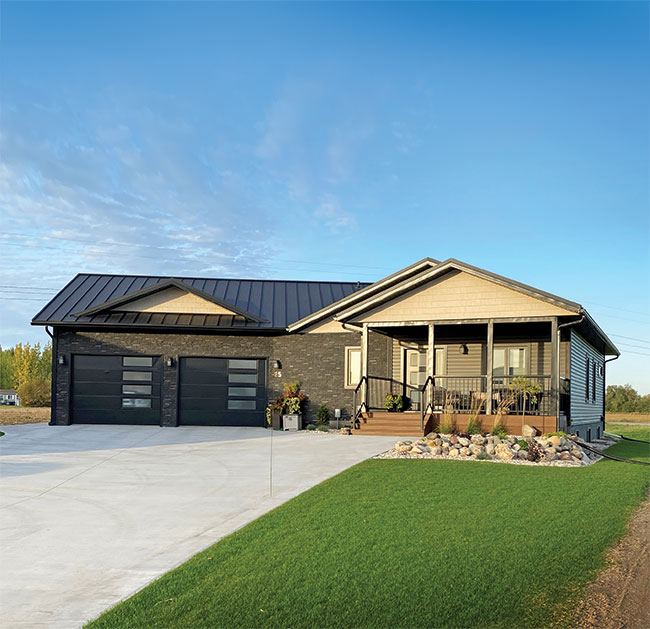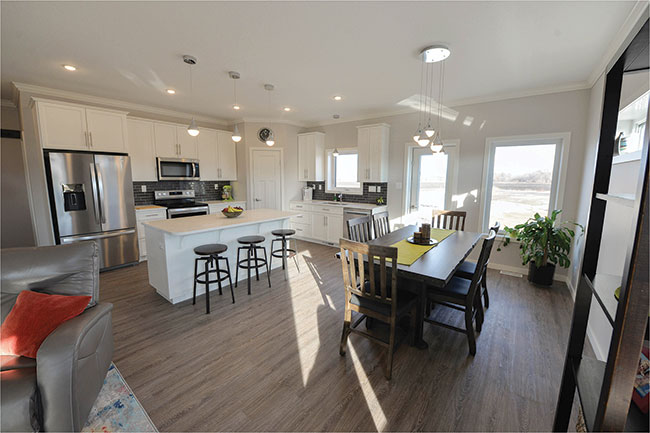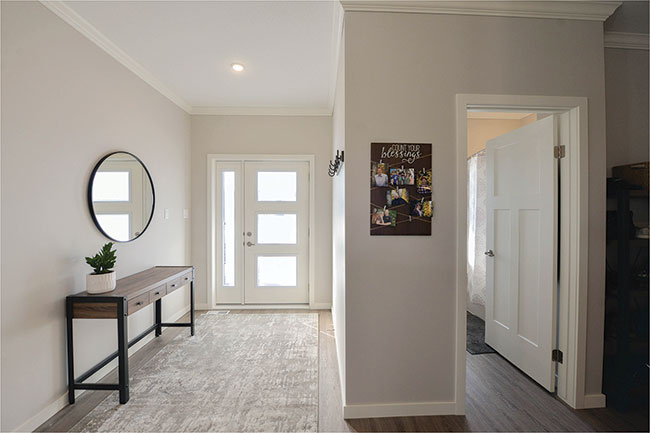 Winner in the Modular Innovation Award category of the 2021 CHBA National Awards was Grandeur Housing of Winkler, Manitoba. Grandeur's quality control manager Cory Warms describes a few current trends in modular: "We are seeing greater interest in practical designs with main-floor primary suites and more of a focus on flex space for home offices and home gyms. Our average square footage per home has gone down as we see an ongoing trend towards a more efficient use of space and resources." Modular is being used more for residential construction in Canada, and Warms explains that "the demand for consistent quality and efficiency is important to developers and builders." The controlled environment in which the modules are built is becoming increasingly attractive to investors and developers for use in many large, multi-family projects – Grandeur can offer overall project savings on the construction timeline and schedule with modular. Homebuyers are also recognizing the value of modular construction methodology and finding the modular product very appealing – a growing number of innovative thinkers from all age demographics are wanting to give modular a try. Many of Grandeur's single-family home clients are looking to a modular solution because of an inability to secure a builder or the lack of trades availability in their region. "I believe that using modular construction is a more environmentally responsible way to build as we can better control and utilize our waste, which diverts a significant amount of construction garbage from the landfills," Warms says with satisfaction, adding that, "In addition, the impact on the homesite is significantly reduced when the bulk of the construction happens offsite, resulting in only minimal disruption to the neighborhood."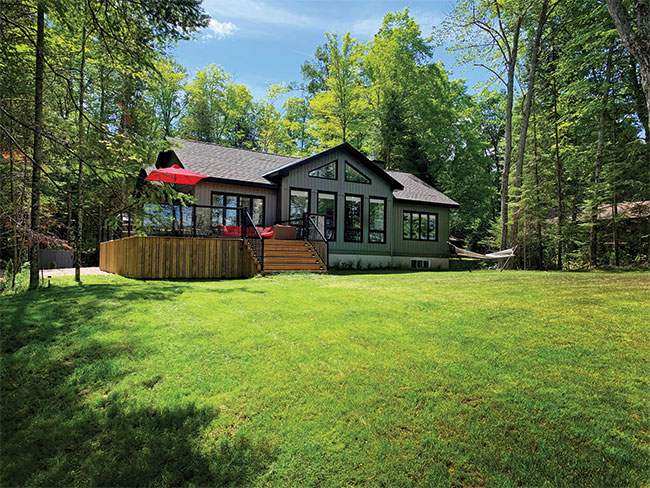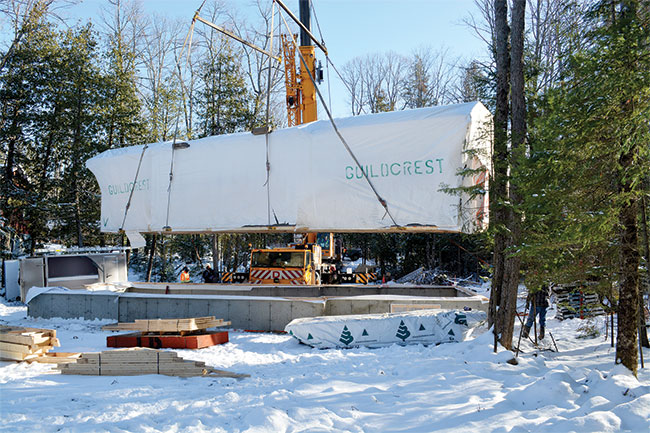 Located just outside of Ottawa in Morewood, Ontario, Guildcrest Homes, a division of PRO-FAB, has been producing top-quality factory-built houses for 30 years. Marketing services director George Tierney says, "These days, demand is trending towards multigenerational, three-bedroom homes with under 1,200-sq.-ft. of floor space." And there has definitely been a significant increase in demand for modular product, Tierney points out. "One consumer demographic in particular that has been purchasing modular houses is the retiree segment and others relocating from the Greater Toronto Area," Tierney says. Continual improvements to factory processes ensures a steady expansion of productivity – new technologies, techniques, and materials are essential ingredients in this. And the purchasing process for a custom-built modular home is also quick and straightforward, something that homebuyers really appreciate. One challenge facing Guildcrest is the lack of awareness on the part of building officials regarding modular houses. Misperceptions can complicate modular installations, so it is important to get information out on the state-of-the-art methods of factorybased residential construction and the true nature of the final product. Modern modular houses feature the highest quality and precision of construction, says Tierney. Sometimes, you do get what you pay for, and consumers should know that modular excellence does not always come with the lowest price tag.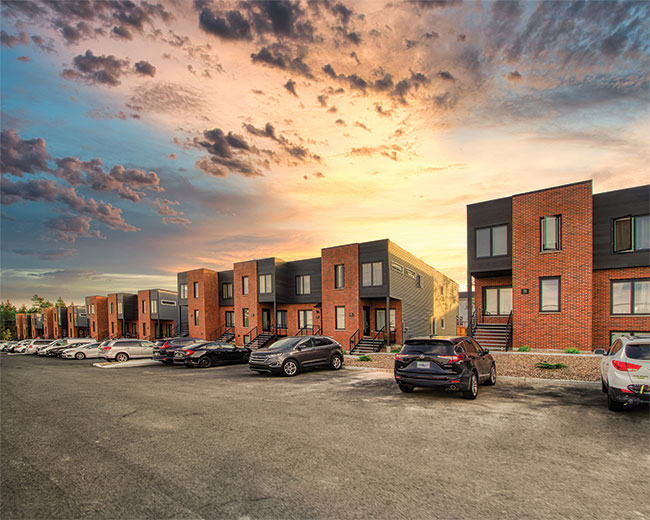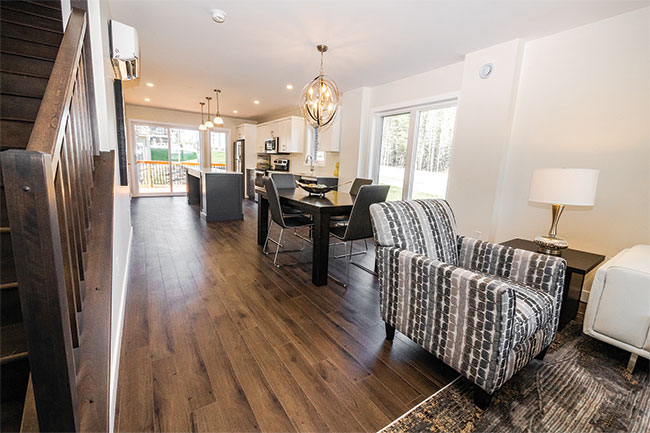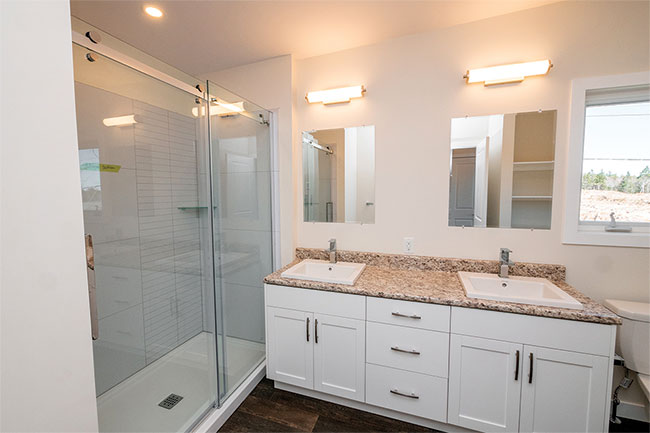 As far back as 1973, Prestige Homes was manufacturing housing in Sussex, New Brunswick. Their work continues to this day, now using advanced technology and methodology, along with the latest building materials. Regarding general homeowner expectations for modular houses, Prestige's Roger Bastarache says that, "As with site-built homes, customers want modern, clean concepts, and finishes." And the popularity of Prestige's houses has much to do with the increasing acceptance of small modular homes built using a single module, and the general practicality of a modular home as a viable option. "The demographic is very broad: young clientele looking for starter homes, mature customers looking for retirement homes, and parents looking for a great home in which to raise their family," Bastarache says. Over the past year-and-a-half or so, builders have been plagued by supply-chain volatility, and Prestige is no exception. "The ability to source products as well as the wild swings in costs have had a dramatic impact on operations," Bastarache points out. Automation of the design-to-shop-floor process at Prestige has been a significant advancement. "We are now able to take 3D customer concepts and convert them into digital instructions useable by our automated manufacturing equipment," Bastarache explains. "This helps immensely in creating an accurate, repeatable product with fewer errors and thus, remediation, translating into greater affordability for our customers," Bastarache adds.
The 2022 CHBA National Awards for Housing Excellence will feature entries from factory-based builders across Canada. Check out the special awards edition of Building Excellence in Summer 2022 to see what the modular sector does next.