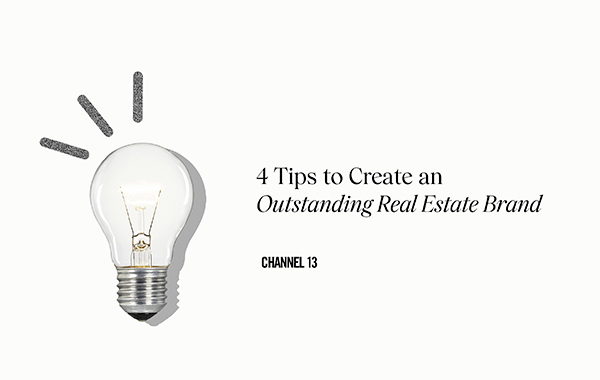 Sponsored Content
Are you a real estate developer that wants to make sure your next project or corporate brand gets recognized? If you want to be a leader and increase perception or build trust, all of that starts with branding.
To allow the right customer to be attracted to us, authenticity is key. To this end, we want to be clear about who we are and what we stand for. The right customer will resonate with that.
In this post, the top leaders in the branding industry share four tips for creating an outstanding real estate brand.
1. Create outstanding brand content
Your content is the voice of your brand.
It will help you establish your brand's identity, create a personality and ensure that you create awareness in the minds of your prospective customers. Creating high-quality, honest content with a consistent tone of voice will also help you establish yourself as an authority in your field and help build trust.
Consider which platforms to use to reach your ideal customers and focus on those. Even though different social media platforms have different "content rules," it's still important to keep the content consistent across all these channels. Authenticity means we ensure that our website, blogs and social media only offer promises that we intend to keep.
Every interaction you have online is a reflection of your brand. Your branding should always work to deliver clear, concise and authentic information to your target market.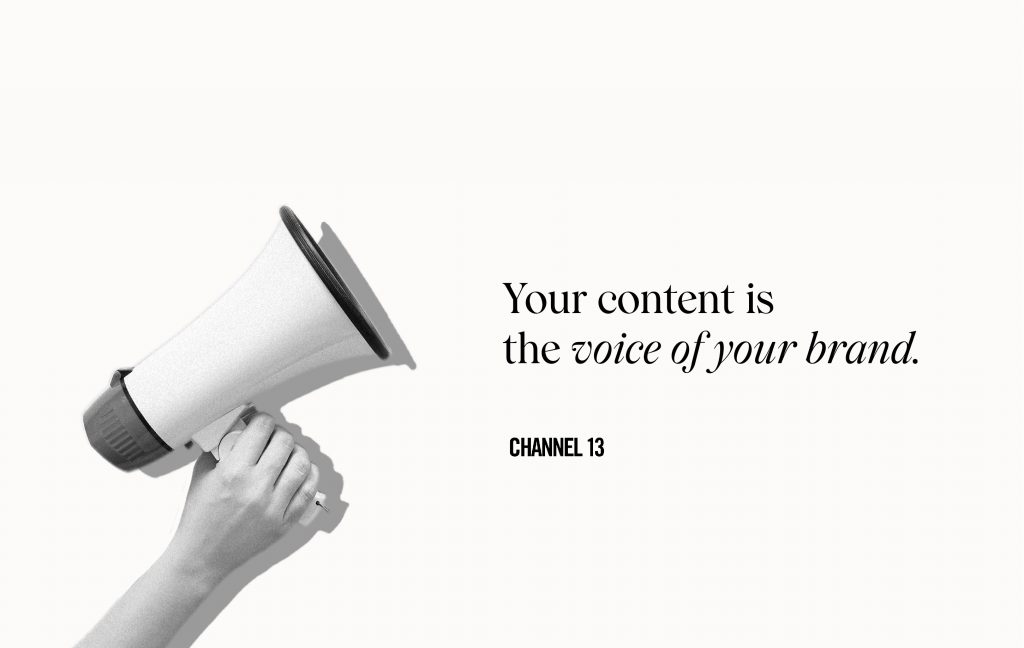 2. Create a brand designed around the customer
Providing customer-centered value is another way to create an outstanding brand with credibility.
Everything you do in your business should revolve around making your customers' lives easier. We start by identifying which problems customers need solved. Customers are acquired and retained by delivering a frictionless experience and solutions to their issues. When we understand our customers' journeys and meet their needs, we can create long-term relationships.
This includes really listening to our customers. Make sure they know you've heard their suggestions and that you're taking them into account.
To learn more about branding for real estate developers? Read this article about what real estate developers need to know about branding.
3. Know what makes you unique
There are countless other real estate development companies that seem to offer exactly the same kinds of things that you do. What you should make clear to your customers is that there are some things they can only get with your particular brand – not someone else's.
One reason people connect with a brand is because they resonate with WHY you do what you do, and not WHAT you do. For example: How did your brand improve on something that's a part of your customers daily life? How was that improvement informed by feedback and input from your market? What justifies the kinds of prices you're charging? What makes your brand "worth it" for customers?
Once you've identified what sets you apart from your competition, it's easy to create consistent branding that reflects your company's unique offering and personality to draw the right customers.
4. Keep it consistent
Is your company doing what it takes to communicate to first-time customers, potential purchasers, and the real estate community at large what it is that you are all about?
Consistent branding means you need to keep the physical appearance of your brand the same across all your brand assets. It also means doing things that are in line with the values your brand represents.
As for visual branding, whether someone walks through your sales gallery, visits your website, or looks at a built project for the first time, your brand's image should be consistent and obvious.
Doing things in line with your brand's values is another way to show consistency and authenticity. For example, if your company views sustainability as a core priority, you do not want to bring a project to market that does not fully embrace the principles of sustainable construction.
Consistency is important in making sure your brand is easy to recognize everywhere, and also when it comes to building trust within your client base.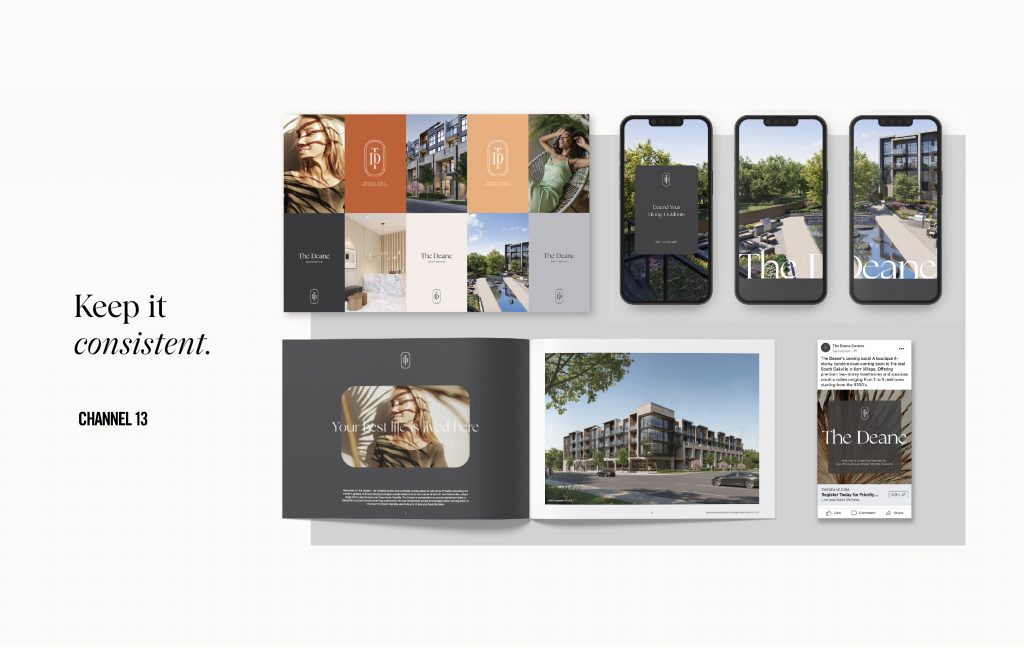 Need more help building an outstanding brand?
In the field of real estate development, building an outstanding, authentic brand can be very challenging. It can be difficult to identify what you need to do and how to do it. We are here to help those who always want more for themselves and their brand, and we're ready to take you to the next level. Get in touch with us today to start the process.