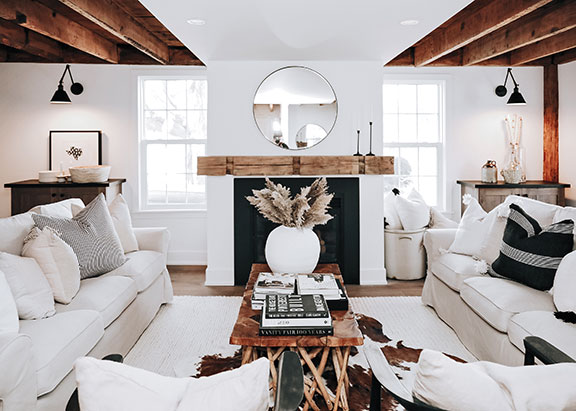 History is important to Grant McDonald, who was the seventh generation to be raised on his family's farm, called Valleyburn Jerseys, in southwestern Ontario. That legacy was an inspiration to McDonald, and an obvious choice when he named his renovation company.
Based in St. Thomas, Ont., the company is still relatively new, but has already claimed two Ontario Home Builders' Association Awards of Distinction and the prestigious Renovation Excellence Award in the CHBA National Awards for Housing Excellence. Founded in 2016, McDonald, its president, is selective about the projects that his boutique business takes on, doing just one to two full home rebuilds per year. "I've always been of the mindset of quality versus quantity," McDonald explains, who prides himself on bringing a lot of passion and thought into each project.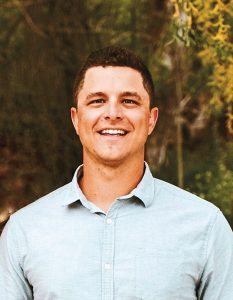 FAST FACTS
Company Name: Valleyburn Properties
Head Offices: St. Thomas, Ont
Number of Full-Time Employees: 1
Projects per year: 1-2
McDonald doesn't have a family history in construction, but like many in the industry, he was always interested in being hands-on and using tools, frequently helping his handy father with projects. Combined with his mother's frequent presence of HGTV on in the background of his childhood home, he developed a love for design. When it came time to consider a career, McDonald was interested in pursuing the trades, but a well-meaning shop teacher who saw conventional "potential" in the young student convinced him to get a degree instead.
It's a story we hear all too often in our society, and unfortunately that well-meaning advice is contributing to a lack of skilled trades professionals – and sometimes, unnecessary student loans. But one of the wonderful things about residential construction is the many career paths that lead to it. For McDonald, his decision to get an Honours Bachelor of Business Administration from Wilfrid Laurier University has no doubt contributed to the early success of his company. At a time when his peers were dreaming of conquering the corporate world on Bay Street in Toronto, he still felt that a desk job wasn't for him, and the desire to build and craft something stuck with him.
Shortly after university, McDonald ventured into property investment. The first project he took on was converting a property into a duplex and renting it out. It was his introduction into the investment world, but also how he found his direction.
"I really enjoyed watching the day-to-day progress of a drastic transformation – taking a decrepit old building and turning it into a livable space," McDonald says. "From there, I focused on acquiring more properties while also focusing on the design elements: Custom kitchens and all the exciting details that you typically don't put into rental properties."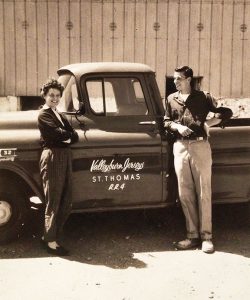 On running a small company
Valleyburn Properties is truly a small company, and McDonald wears all the hats. He is appreciative of the loyal subtrades who have been with him since the day he started the company, crediting them as part of the team effort to bring projects through to completion.
McDonald is a young entrepreneur, and admits that he's still trying to figure out the work/life balance. When it comes to business, he says, "it's a constant and tough to really be able to turn it off – not just the phone, but to turn off the brain and be able to sit back and enjoy the weekend, because there's always something on the go."
The pandemic made things more strenuous, as it did for many in the industry. Supply chain issues and delays, among other things, added an extra level of stress. But McDonald is finding a groove, and focusing on quality over quantity. He lists social media as one of the things his company has adjusted:
They've dialed down the frequency but maintained consistency. The big change has been in the number of projects Valleyburn takes on each year. Fewer projects have allowed McDonald to prioritize his work-life balance.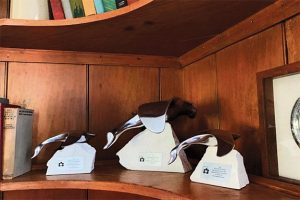 An award-winning project
Valleyburn Properties' Timberframe Revival won the award for Best Home Renovation – $200,000 to $400,000, and Best Single Room Renovation, in the 2022 CHBA National Awards for Housing Excellence. The home was built by pioneers 180 years ago using the ancient art of timber framing. McDonald's goal was to peel back the slap-dash repairs and renovations done over the years to expose and highlight its historical timber.
It was a fascinating process that unveiled how homes used to be built before modern technology, McDonald says. "They didn't have power tools or electricity. It was horse and buggies and sheer strength – all hand chiselled and hand crafted. It is fantastic that 180 years later, the structure is so strong and square based on the construction techniques they used to use."
The project was a heritage home, so Valleyburn Properties needed to work with the local historical society, municipal mayor and a descendant of the original home. The home was located in a small historic village, and McDonald respected the process. "I think it was very important to work with these decision makers to gain their insight, and I hope they have a little bit of pride of ownership, too, when they drive by the home," he says.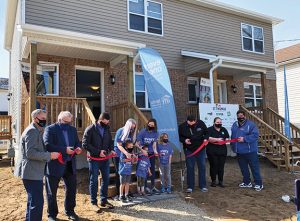 One unique element of the home is its two front doors, which initially give it the impression of being a duplex/semi-detached home. In actuality, the original person who built the home had a small tailor shop on the left side of the house, and raised his family in the right side of the house – which was a cost-effective option for storefront businesses at the time. The request to keep the two front doors keeps its story alive.
As is typical with older homes, the Valleyburn team had its challenges during the renovation. McDonald called it a learning experience from start to finish. "We had beams that ran left, right and centre, all in the cavities where you'd typically be able to run mechanicals," he says. "We had to get super creative. Each day there was something new to overcome and brainstorm."
Changes included moving the location of the kitchen partway through the project. When they started peeling back the multiple layers of ceiling, McDonald realized that the original framing had grandiose vaulted ceilings in the rear of the home. They reconfigured the layout of the home to capitalize on the discovery.
The end result is a project that finds a great balance between modernizing the space and honouring the original craftsmanship.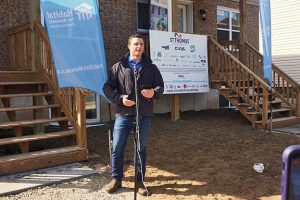 Future plans
Up next for Valleyburn Properties is another historic home: A cobblestone farmhouse built in 1872. The walls are 20 in. thick stone, and the exterior is made up of small, hand-selected pebbles that were plucked over the course of about two years from nearby rivers.
McDonald says it's one of the few remaining homes in North America that are built like that. The construction method stems from a stone mason in New York State, who built a cluster of homes like it in that region. The mason, who would have been about 80 years old at the time, rode his horse and buggy into Canada, settled down, and built a home with the same methods.
It appears that Valleyburn Properties' unique niche is yielding plenty of opportunities.
For more images from this winning project, visit the image gallery at chba.ca/housingawards.
Coming CHBA Events
February 12 to 16, 2023
CHBA Home Building Week in Canada
Banff, Alta.
May 8 to 10, 2023
CHBA Day on the Hill
Ottawa